Plus-size model Ashley Graham displays in white two-piece bikini Instagram video from vecation as she reveals to her followers the tattoo she usually hides in her work on the catwalk.
The American plus size model, 29, pouted for the mirror snap as she yanked down her swimwear bottoms to reveal a tiny shape just above her bikini line.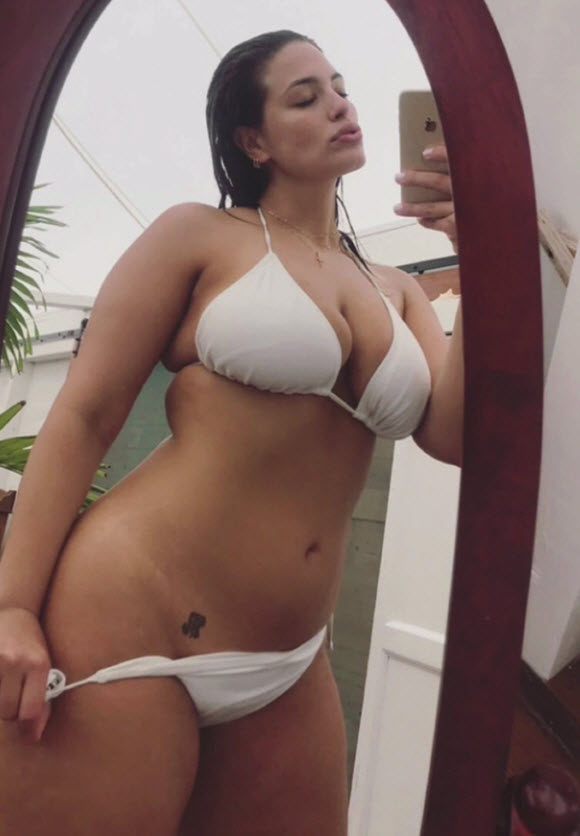 The inking seems to be the traditional sign for Scorpio – her birth sign, seeing as she was born on October 30.
The gorgeous catwalk star, who turns 30 at the end of the month, has been holidaying in the Bahamas but was sad about having to leave her luxury resort.
She showed fans her roomy "shower situation" at the hotel – before excitedly announcing she will be going to Costa Rica on her birthday.
Jetting off to exotic locations with beaches gives the beauty a chance to show off her amazing swimwear designs.
In July Ashley, who recently modelled sportswear for an advert in New York, launched her first line of plus size swimwear for women up to size 22.
Swimsuits For All caters for American sizes 4 to 34 – and Ashley has since started selling plus size lingerie.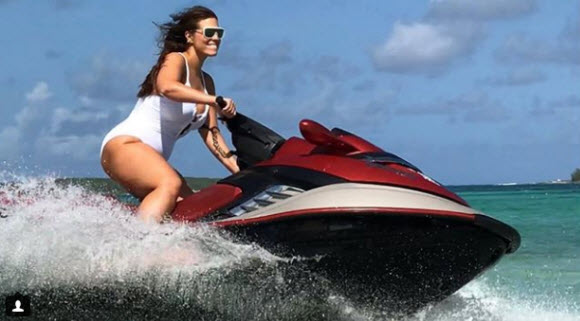 But Ashley has even bigger things in her sights judging by another of her Bahamas Instagram posts.
Uploading a snap of her on a jet ski, she captioned it "#bondgirl", and her fans responded with absolute enthusiasm at the idea.
"Yassss!! Where's Daniel Craig??" one wrote, while another added: "You'd be one of the best bond girls ever, probably the best."
Bond is hardly out of the question, as Ashley now also has her own fly-on-the-wall show called The Ashley Graham Project, further cementing her celebrity.
So she won't have any more problems getting designers to make clothes her size, which was what happened to her before the Met Gala a few years ago.
Luckily Ashley now has the world at her feet and got major compliments from Rihanna when she attended this year's gala event.
Source : The Sun