These are the two words used to described lingerie newcomer, Etched Lingerie.
This up-and-coming brand is fulfilling the desires of full-busted women who are looking for wearable support without sacrificing style. One of the greatest trends in the intimates industry is the rise of niche brands that cater to customers outside the average department store size-run. This is wonderful news to the full-busted shopper who generally has limited options when it comes to undergarments!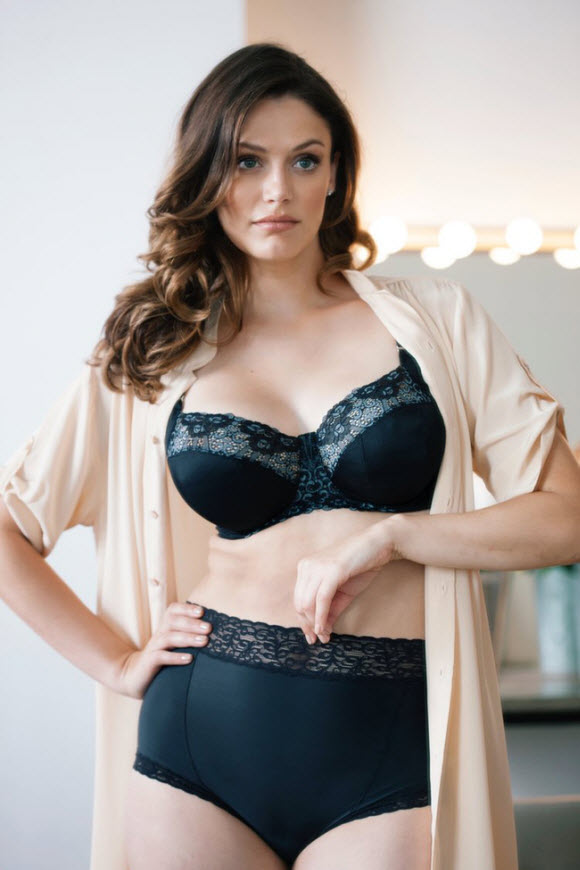 As a full-busted woman, Etched Lingerie founder, Ellana, explains, "I've had countless bra fittings in specialty boutiques trying every brand, at every price point, that claimed to specialize in full busted bras. I couldn't find a bra that had the function needed with the beauty and style desired". Ellana continues, "stores are flooded with bras in pretty colors and fabrics, yet no one bra meets all the needs of the full busted woman. They are either built like under armor, which look and feel terrible or are too delicate and lacy with zero support or comfort to carry you through the day. Narrow straps dig into shoulders, underwires poke your body, cups create strange shapes or simply don't have sufficient coverage. The band constantly rides up the back from the weight in front. It's an all day tug of war to keep it in place".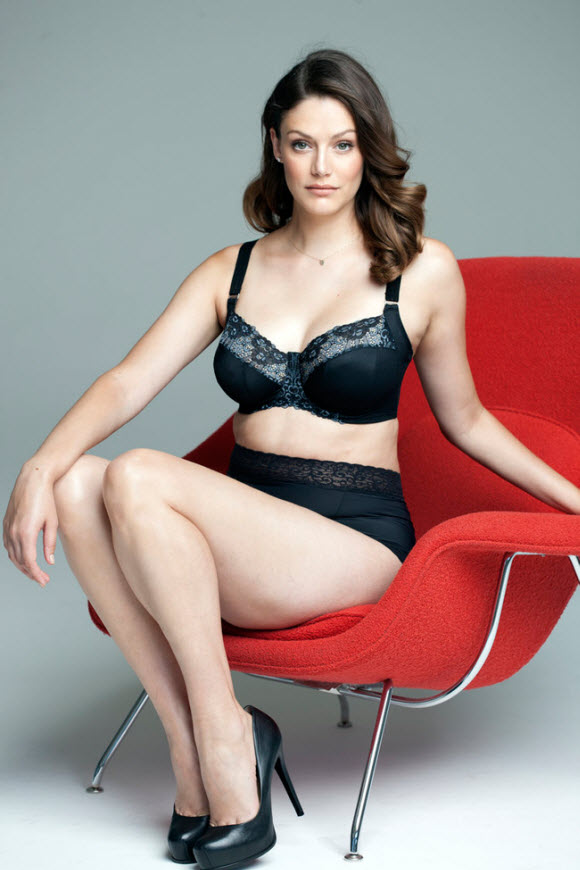 This everyday struggle inspired the then hairstylist to go out and buy a dress form and some painter's tape to begin patterning her dream bra. Ellana spent five years working in New York City with a team of industry experts, skilled pattern makers and seamstresses to make her vision a reality. She explains, "we were committed to innovation in design and function. With tireless support and unmatched expertise from my Technical Designer, no detail was overlooked. The result is a completely redesigned and reconstructed garment. The Etched Bra defies gravity and is truly revolutionary. You've never seen a bra like this before"!
So what makes the Etched Lingerie fit unique? There are five factors of support that go into making the perfect full busted bra; the back band, the side panel, the heart ring + straps, the cup + lace and of course, the underwire.
The back band was designed to counterbalance the weight of the bust and uses a "unique patent-pending band engineered with angled panels joined by flexible boning that contours your shape with minimal stretch fabric to provide stability". The Etched Lingerie band sits a bit lower in the back than traditional bras and stays in place all day without riding up.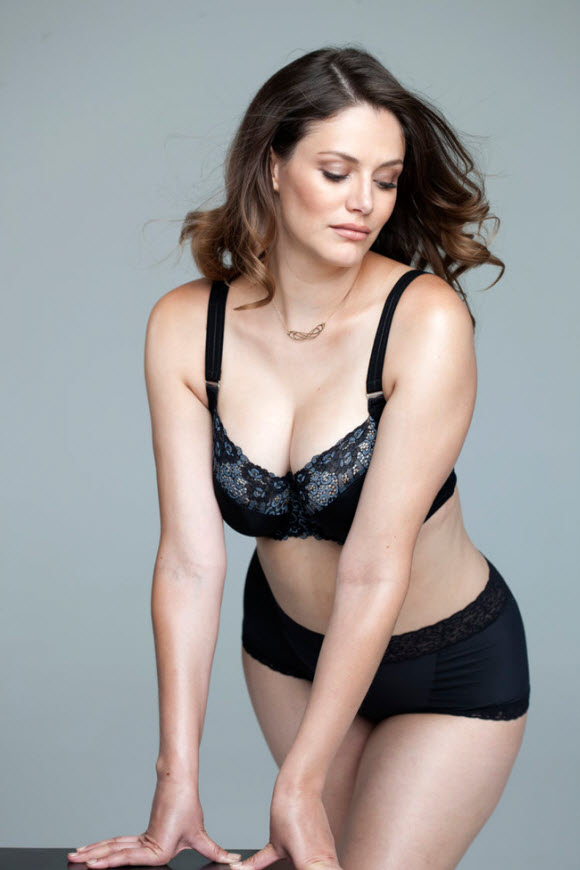 Etched Lingerie has also created a taller side panel for their bras that "provides structure and support to side breast tissue" creating a "a sleek look with greater comfort".
Love is in the details! The Etched Lingerie bra features an adorable heart shaped "patent-pending strap connector rings" that angle the straps closer to the center, providing extra back band stability while keeping the plush wide straps from falling off your shoulders.
With five part cup construction and non-stretch fabric, this bra "contours the bust with a modern balconette silhouette". The bra is finished with beautiful stretch lace that "lays flat and doesn't pinch the skin, creating a smooth profile".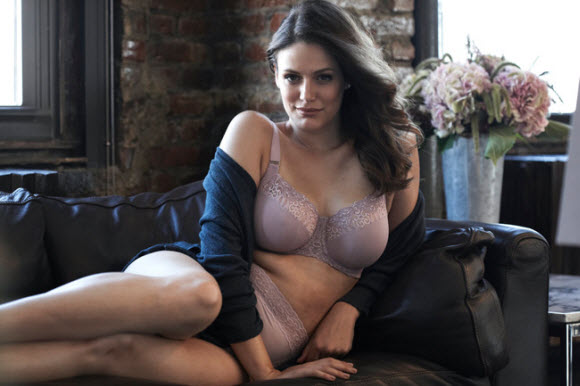 Unhappy with underwire? Try Etched Lingerie's bra for their "custom ergonomic underwire". Its "dimensional shape…curves with your body and prevents poking, digging, or lifting away, providing optimal comfort and support for the full bust".
These bold basics from Etched Lingerie are available in colors onyx and quartz and sizes 28 DD-G, 30 DD-G, 32 DD-G, 34 DD-G. It's important to note that the brand uses the true underbust measurement in inches to determine the band size, without adding +4 inches like traditional bra brands. Therefore, an Etched 34 band is similar to a 38 in other traditional brands. These bras are available as sets and come with a matching microfiber panty that lightly hugs and contours the body.
Source : Lingerie Journal