Kim Kardashian was happy to prove she is in the best shape of her life as this week she slipped into a bikini when hitting the beach in Malibu.
She recently said she's in the best shape of her life after shaking up her fitness regime.
And Kim Kardashian was happy to prove it this week as she showed off her sensational physique in Malibu during a beach outing with assistant and close pal Stephanie Shepherd.
The TV icon was hard to miss with her flowing platinum blonde tresses and looked flawless in a tiny high-cut string bikini which displayed almost every inch of her gym-honed curves.
Kim – who was shocked when unflattering swimsuit photos of her were released in April – was oozing confidence in her teeny black two-piece which was a thong style to flaunt her plump derriere.
Toting a white towel and sunscreen, the Keeping Up With The Kardashians star made the most of the September sunshine on a deserted portion of the Malibu coastline.
The ladies appeared to have rented a beach-side home with a sun-drenched patio and steps leading directly to the sand.
Attempting to cool-off in the ocean, the ladies waded at the water's edge but decided it was too cold to venture further.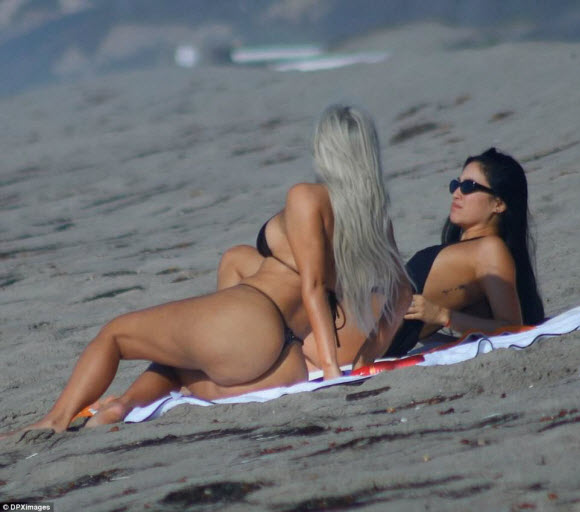 Stephanie looked fantastic in a high-cut black one-piece and left her long raven locks loose like Kim.
The outing came after Kim told Allure for their October issue that she is in the best shape of her life.
'I'm, like, the most fit I've ever been,' the E! star said.
The writer noted that Kim ordered eggs and a muffin when they met at the Bacarat hotel in NYC, but she never ate the muffin.
Kim said she's working out an hour and a half a day and also talked about how she plans to keep posing naked for as long as she can.
'My publicist would say to me, "You're not getting naked. I have to be there."'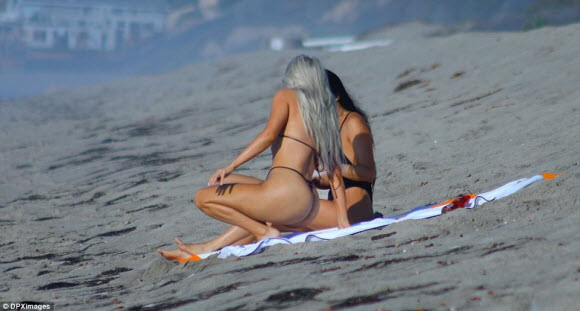 'I'm like, "I'm going to tone it down." But then I'm like, Wait, I can't be doing it in 10 years, so — I might as well. I don't know what the age cutoff is.'
In July Kim opened up about how she felt seeing less-than-flattering photos of her in a bikini during a trip to Mexico at the beginning of the year.
The images triggered her to make lifestyle changes and get back into shape.
'I saw these awful photos of myself when I was on a trip in Mexico and people were Photoshopping them and sharpening them,' Kardashian said on The View.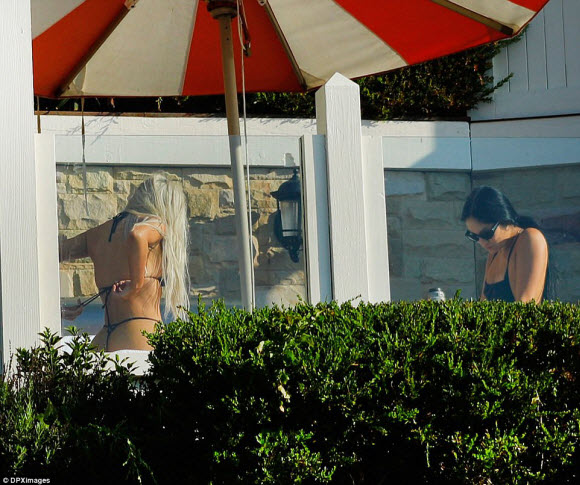 'I definitely was not in my best shape. I hadn't worked out in about 12 weeks, I'd had two surgeries on my uterus. We documented that on the show.
'But I was already not feeling like myself and when people were like sharpening them and making them look way worse and then those were going around, I was like "Ok, I'm going to get it together" and I started working out with this bodybuilder girl.'
After being spurred into action seeing the snaps, Kim told The View hosts that she'd been on her new fitness regime for three weeks, which includes a new diet plan and working with a girl she met through social media.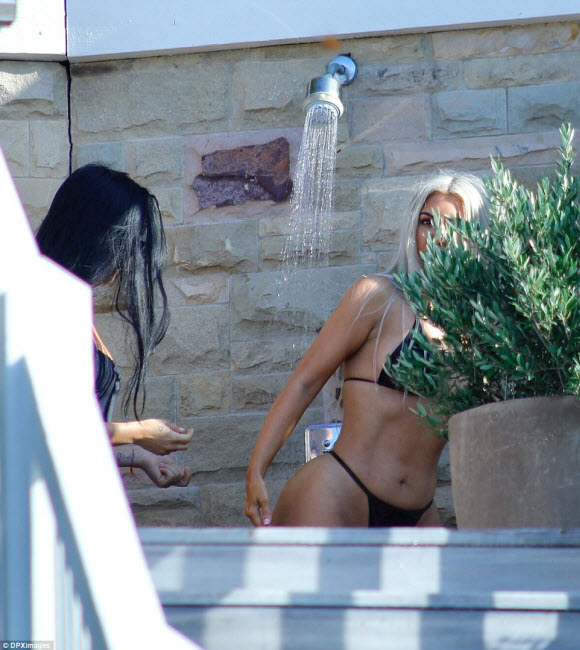 'I definitely think that you have to do the work. I get up every morning between 5:30 and 6; workout before my kids get up. I've been working out for an hour and a half.'
As well as the grueling workouts, she says she's totally transformed her eating habits.
'I was eating less thinking like, "Okay. I'm just not gonna eat this," But I was eating absolutely no carbs or trying to and that's really hard for me.'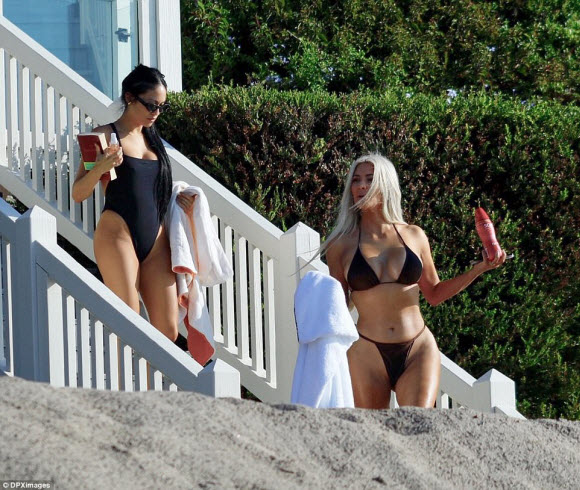 With her new fitness guru, Kim says she's learned to eat more of the right things, as she explained: 'She's really helped me with my meal plan to definitely add healthy carbs, vegetables. I was just not eating properly.
'I see already, in just a few weeks, my body tightening up. I've literally just shrunk and come into place and I'm excited. We're doing these intense workouts and I love working out. That's a big stress reliever.'
Source : Dailymail