MIAMI BEACH — Call us old fashioned, but there's nothing hotter than a sexy woman who's also a good mom.
So we are totally digging South American model Aida Yespica who somehow manages to be sexy and maternal at the same time.
And that's no small feat!
The 34-year-old Venezuelan model and her eight-year-old son Aron Ferrari splashed in the waves on the beach outside the Setai in Miami Beach and had some serious mother-son bonding time.
Yespica wore a teeny tiny string bikini.
Ferrari, her son with Italian footballer Matteo Ferrari, wore diving goggles and a goofy grin.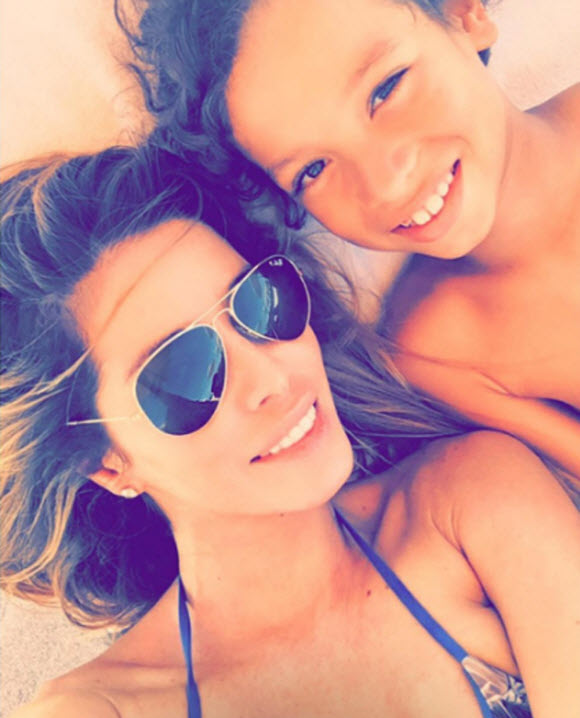 Things weren't always easy for the pair.
The boy's father left when he less than three months old, Yespica suffered from postpartum depression and her career tanked.
And, she's been serially unlucky in love.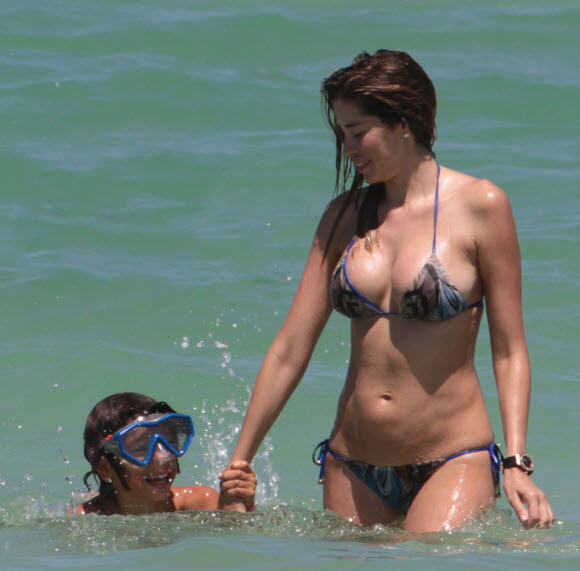 The last man she was romantically linked to was British businessman Roger Jenkins, the former head of investment banking in the Middle East for Barclays, who has just been charged with fraud from the U.K.'s Serious Fraud Office.
These days, she's living in Los Angeles and she looks pretty happy! And so does her boy.
Source : gossipextra