She's no stranger to flaunting her famous physique.
And on Friday Chanel Iman was at it again in Miami, as she splashed around in the surf in a very revealing bikini.
The 26-year-old Victoria's Secret Angel's chest was on full display thanks to the extremely low-cut neckline of the peach-colored swimsuit.
Down below, her skimpy, matching bottoms emphasized her pert posterior and amazingly toned midsection.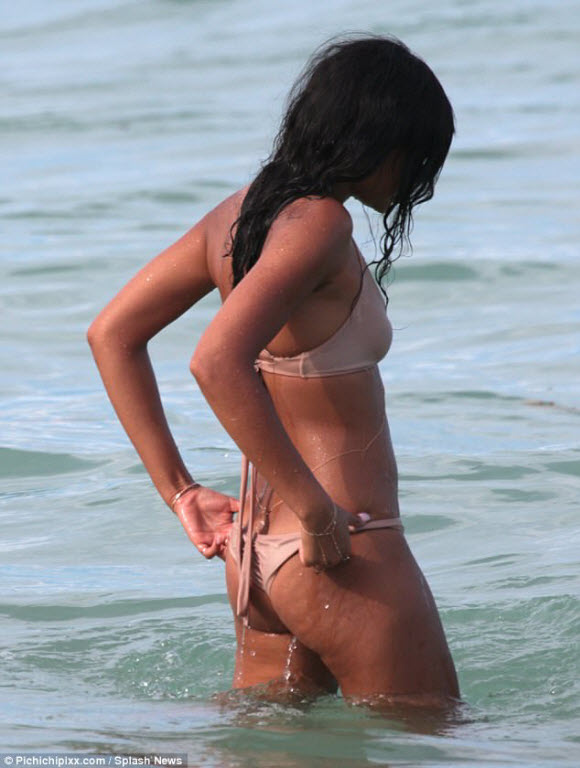 Though it was a beach day, the model was fully decked out in accessories, including multiple rings, several necklaces and a body chain with charm.
The world-renowned beauty appeared to push her raven locks to the right side, allowing the curls to cascade down past her shoulders.
After playing in the waves solo, she laid on the beach with a pal, until she was joined in the water by boyfriend Sterling Shepard, 24.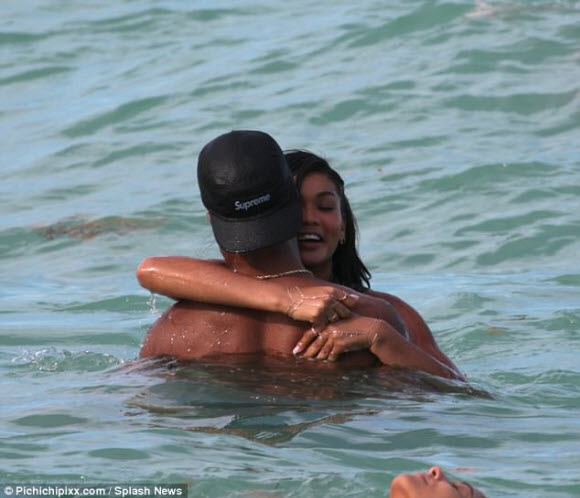 The 24-year-old New York Giants wide receiver demonstrated his impressive grip as he took hold of Chanel once in the water.
He opted to wear a black ball cap backwards for the dip.
After the duo exited the teal waters, they cuddled up together on a sun lounger and dried themselves with a fluffy towel.
Since she confirmed their relationship in January, the couple have appeared quite loved up.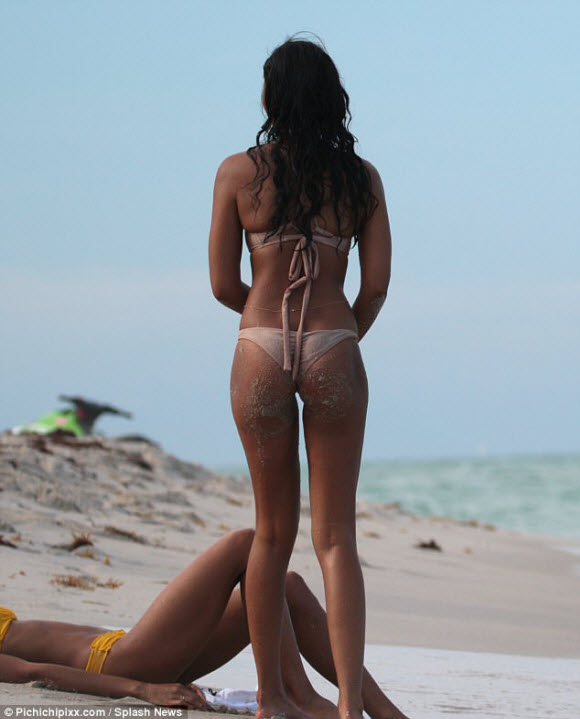 The couple spent several weeks on a romantic vacation through Dubai, Egypt, Morocco, and the Maldives earlier in the year.
The Mad Families actress previously dated rapper A$AP Rocky and LA Lakers point guard Jordan Clarkson – both of whom have reportedly moved on with Kendall Jenner.
Source : Dailymail