Lauren Drain grew up as a member of the Westboro Baptist Church, but when she got older, she left the church and began her social media career.
Now, she is trying to help others get in the best shape they can be by promoting her fitness program in a topless photo.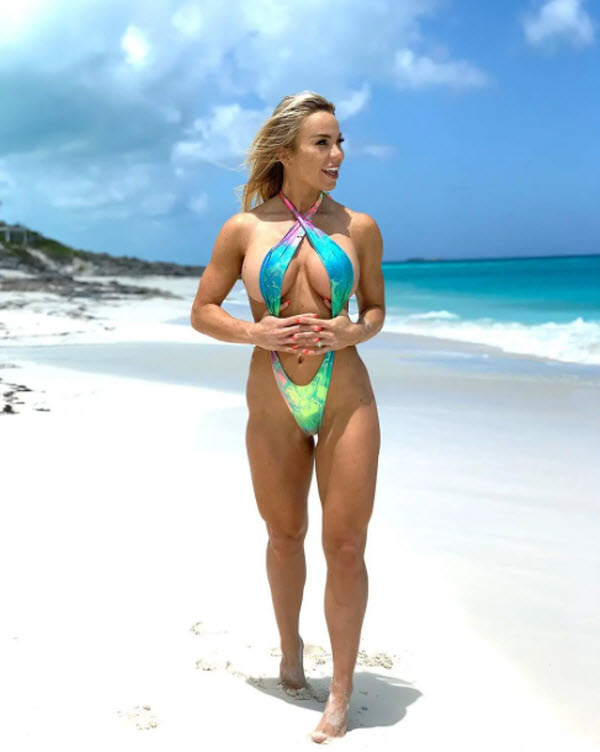 The 36-year-old Instagram fitness model is getting a jump start on the new year by ending 2022 off with a bang. Drain just posted to social media, reminding her followers there are only a few weeks left of the year and is promoting her end-of-the-year fitness program by sharing topless photos and wearing a string thong bikini.
In the first photo, Lauren Drain is showing off her quads and rock hard abs posing topless, only wearing a skimpy string beige-colored bikini bottom.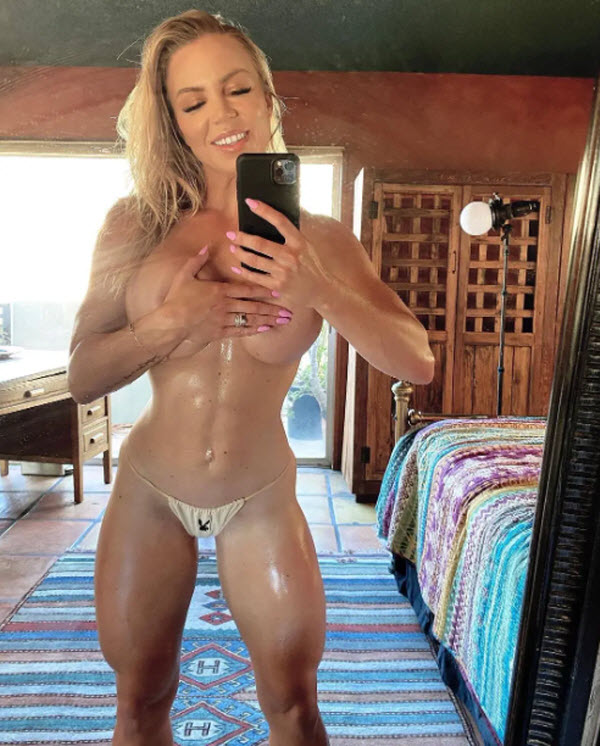 The fitness model also shared a photo from behind, showing off her bottom in the same string beige-colored bikini. She is standing in front of a mirror, this time wearing the matching bikini top.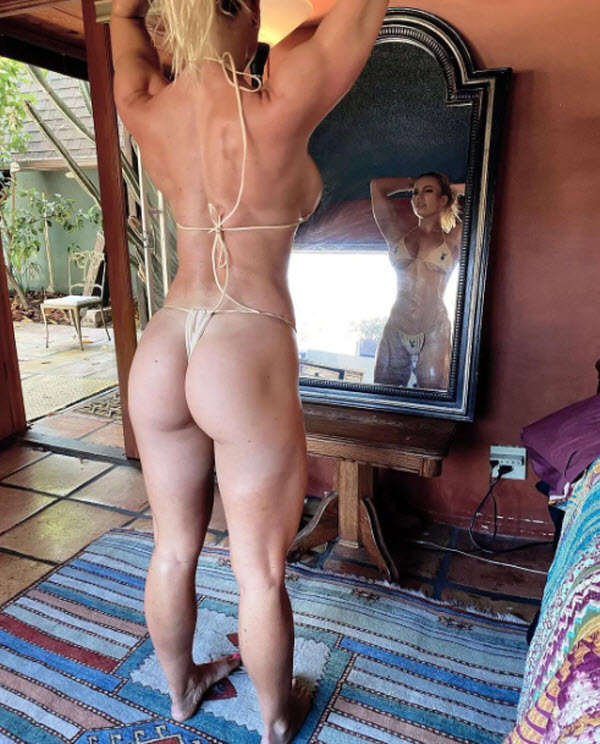 "Gorgeous sexy woman body perfection sweetheart," one fan commented while another said "Looove those pics Goddess 🔥🔥🔥."
A third Instagram follower chimed in with, "Wow! Ripped!!!"
The 36-year-old grew up as a member of in the Westboro Baptist Church, which is known for being a hateful cult due to their "homphobic picketing." The Instagram influencer and fitness model was brought into the organization by her father when she was 14, but more recently, she left the Church and began her social media career, which has taken off.
Now, she is speaking out regarding her time there.
"They prep you with this information of what's going to happen to you if you get kicked out," she said in regards to the church on the Michael Sartain podcast. "I think when I came home, I saw my face get markered out," she continued.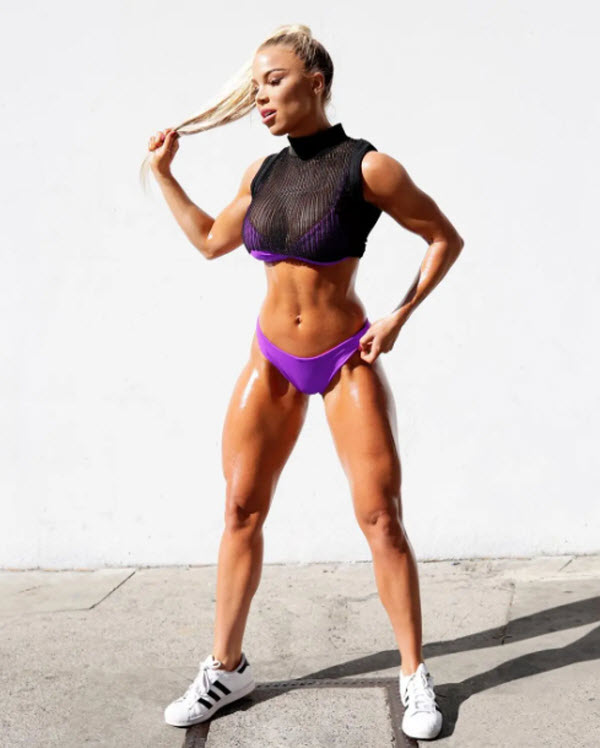 When she made the decision to leave, she had thought her family would support her, however, that was not the case. "I was so low, these 70 people were the only people I associated with for seven years," Drain continued to explain while on the podcast. "My mother, my father, my siblings, they cut me off all at once, they said I'm not worthy of God, not worthy of them."
"I couldn't have a phone call, I couldn't come home for dinner, I couldn't drive by the house. If you got cut off from everyone you love in one day, and they told you, 'go f**k yourself', that's what I had," Drain said.
At the time, she was focusing on her career as a nurse, which helped her get her mental health back on track. "Thank god I was really secure in my job because that was the only security I had in life… I honestly just grinded it out and worked as much as possible because I didn't really have a life outside of that," she added.
Now, the fitness model is building her social media career, having over 4 million followers on Instagram.