Rosie Roff left very little to the imagination when she recently stripped off for a seriously sexy topless snap on Instagram.
The brunette bombshell has over 1.8 million followers, and it's hardly surprising considering the sexy content on her page.
For her most recent teasing display, Rosie flaunted her naked body in all its glory with a completely topless mirror selfie.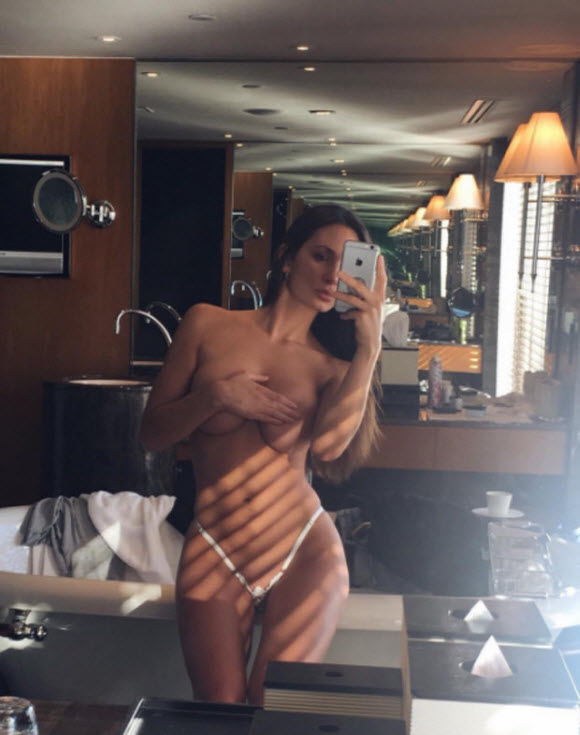 Putting the likes of Lindsey Pelas in the corner, the starlet paraded her sizeable assets to the masses.
Seemingly keen to avoid a dreaded Instagram ban, the rule-abiding beauty made sure to cover her nipples with a well-placed hand.
But everything else remained on full display as the brazen model rocked a boob spill of epic proportions.
With her washboard abs battling for the spotlight, it's fair to say Rosie gave fans the ultimate perv's eye view.
Taking things to the next level, the 27-year-old donned the world's tiniest thong, which barely covered her nether regions.
Leaving nothing — and we mean nothing — to the imagination, the bronzed vixen proudly posed in the high-cut design.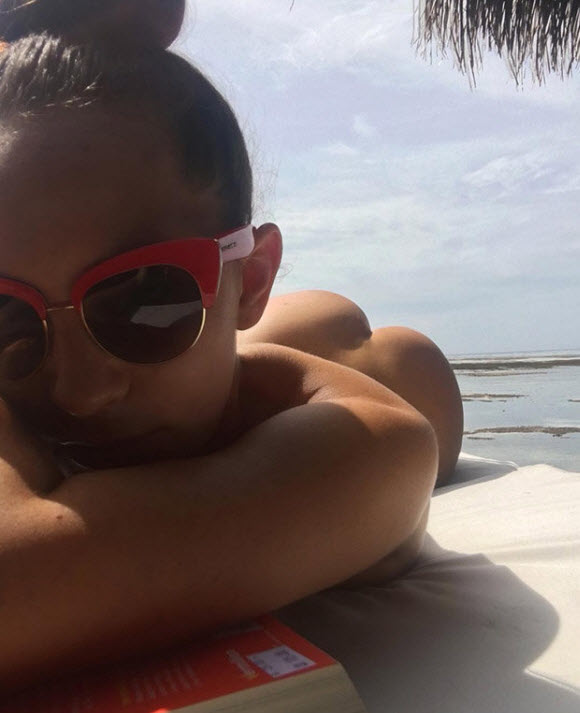 Allowing her body to do the talking, the bombshell — who serves as a ring girl in US boxing matches — posted the snap without a caption.
However, her fans were decidedly more talkative when it came to giving their opinion.
In awe of the update, one admirer gushed: "So amazingly beautiful!"
While another wrote: "Gorgeous and sexy as always."
Poking fun at the teeny tiny nature of Rosie's undergarments, a viewer quipped: "Did you put your knickers on backwards again?"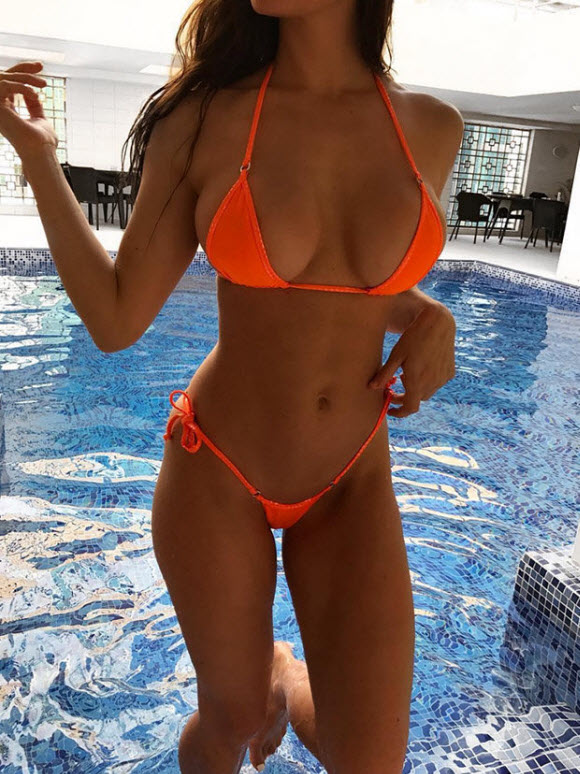 "Love the piece of string around your waist," a male Instagram user noted.
But not everyone was enthralled by the skin-baring display.
Seemingly taking offence to the snap, one disgruntled follower asked: "Why are you always naked?"
Source : Dailystar