Alessandra Ambrosio is used to wearing Angel wings at the Victoria's Secret Fashion Show.
So the 36-year-old model naturally looked comfortable in a pair of oversized butterfly wings when having fun at the Burning Man Festival in Nevada on Sunday.
The Brazilian beauty shared two images to Instagram with one of them captioned: 'In my element.'
The mother-of-two also shared: 'ioJ'existe #burningman2017 #foreveronvacation Thank you @henriquesch for capturing my first moments @burningman and @inspiresmi to get me going and styling me ❤️.'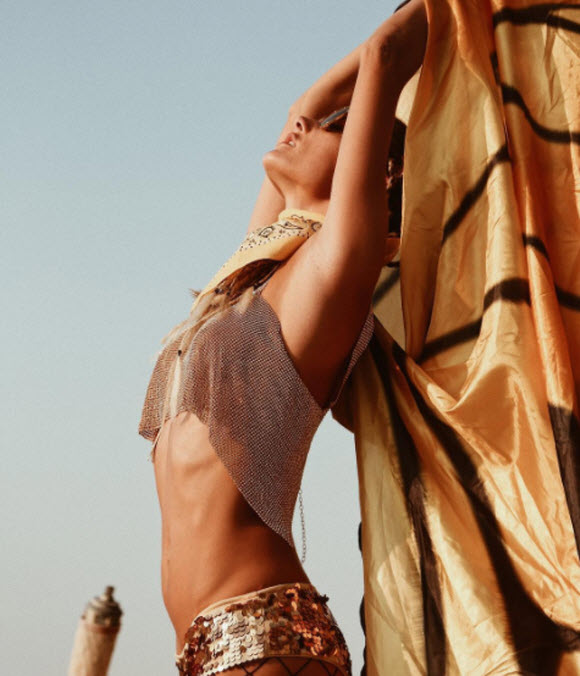 Her look was Mad Max meets Vogue as she donned fishnet stockings with platform black lace-up boots and metallic hot pants.
Ambrosio added a spakly crop top that made the most of her toned tummy and accessorized with a yellow handkerchief around her neck.
Mirrored aviator sunglasses in a heart shape added to her desert vibe as did tons of long necklaces.
In another photo she held up her arms to flash more of her tummy in a profile photo with her head back.
Her followers were thrilled as she received 173k likes in just a few hours.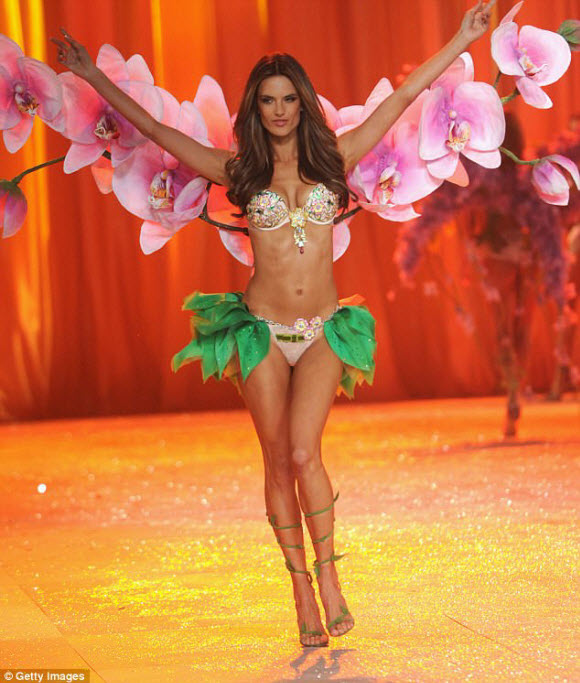 Also at the festival in Shanina Shaik and Paris Hilton.
These posts come after she hit the 6th Annual Malibu Kiwanis Chili Cook-Off in Malibu .
Trendsetting off the catwalk, the Vogue star had swapped her usual glossy blow dry for long braids.
The model was the belle of the venue when she made a leggy arrival in a thigh-skimming blue and white floral frock.
Drawing further attention to her slender limbs, the beautiful mum-of-two slipped her feet into long brown cowboy boots.
So relaxed, the beauty ditched the make-up and showed off her flawless skin.
The Brazilian beauty let her maternal instincts take over as she held the hands of her two young children, nine-year-old Anja and five-year-old Noah.
Little Anja looked cute as a button in a pink tee and denim shorts, layering up with a white hoodie wrapped around her waist.
Noah cut a casual figure in army-khaki style pants and a white tee, teamed with dark green trainers for the ultimate comfort on the family outing.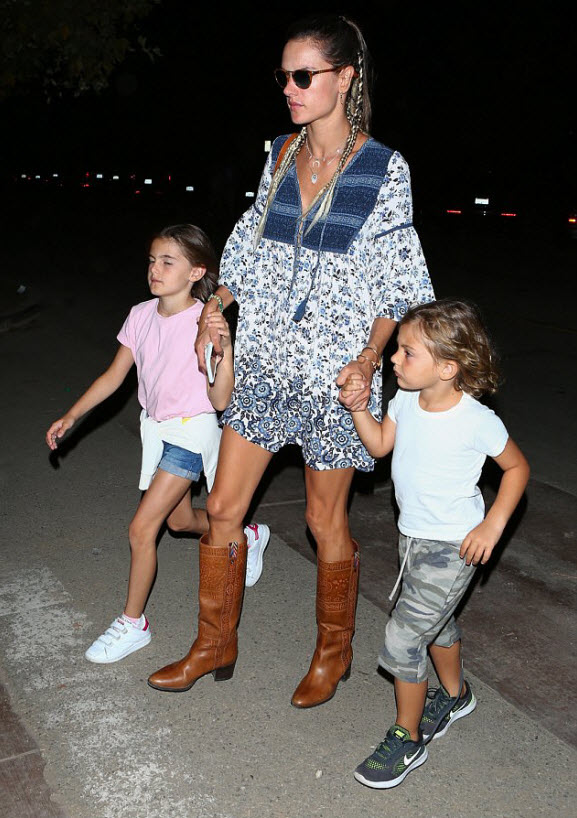 Alessandra raises her two children with her fiancé Jamie Mazur, whom she has been engaged to since 2008.
While the lovebirds are in no rush to tie the knot, she is putting all her efforts into juggling her modelling and being a mother.
Describing the impact of being a mum has on her career, she told Net-A-Porter last year: 'I used to be 100% comfortable on lingerie shoots – then I had a child.
'Somehow it felt a bit weirder to be in lingerie once I was a mum.
'Your body will never go back to exactly what it was before pregnancy, whatever people tell you. It can't.
'But I think I have a better body now than before I had kids… it just looks more formed now and I feel better about it than I did.'
Source : Dailymail