Bella Thorne put on an eye-popping display as she posed completely naked for GQ Magazine.
The former Disney child star often drops jaws with her nipple-baring antics.
And now Bella has taken her naked ambition to new extremes, daring to bare all in a completely starkers shoot for GQ Magazine.
Leaving nothing — and we mean nothing — to the imagination, the 19-year-old unleashed her assets as she boldly posed for the camera.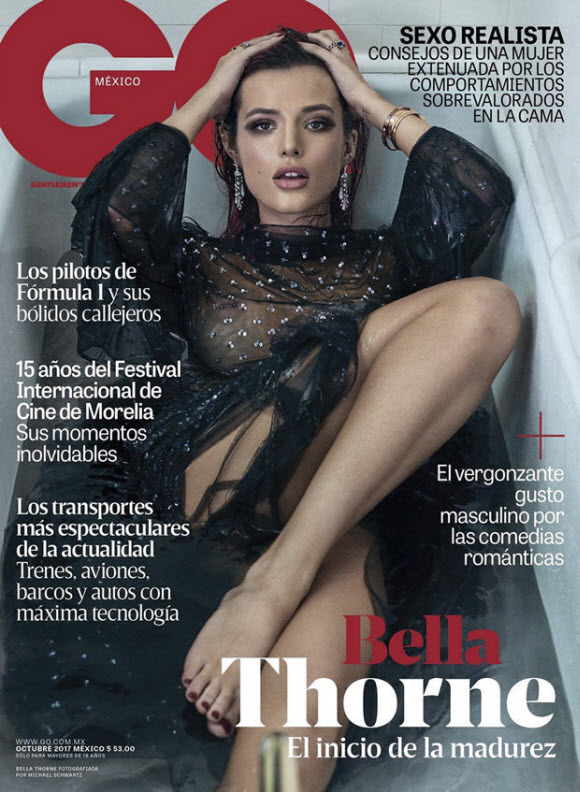 Sitting on a chair, the starlet let her nude body do the talking as she suggestively put her fingers in her mouth.
Rocking a serious amount of sideboob, the body confident babe embraced the boob-cupping trend as she used her arms to cover her nipples.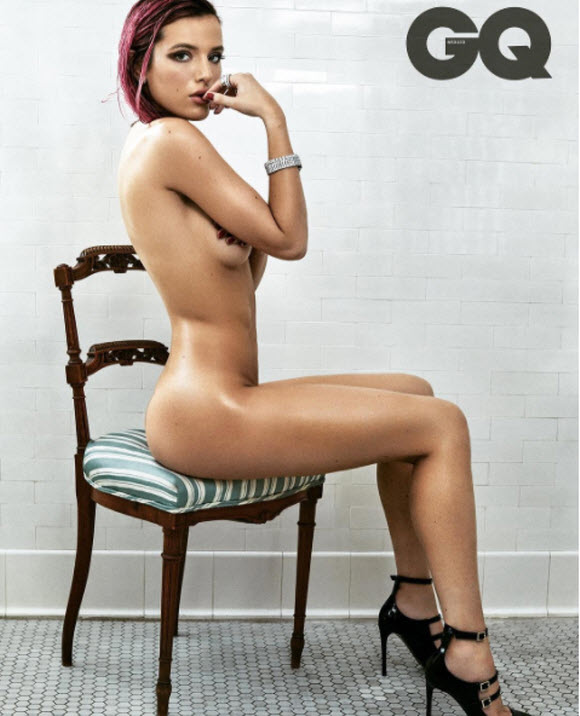 With her washboard stomach also fighting for attention in the laid bare snap, The Duff actress unleashed her peachiest ass-et.
Making no effort to cover her intimate thigh creases, the red-haired bombshell no doubt raised temperatures as she sat with her legs apart.
Proving diamonds really are a girl's best friend, the Hollywood babe wore a sparkly bangle and ring.
She added a dominatrix vibe with a sky-high pair of black patent heels.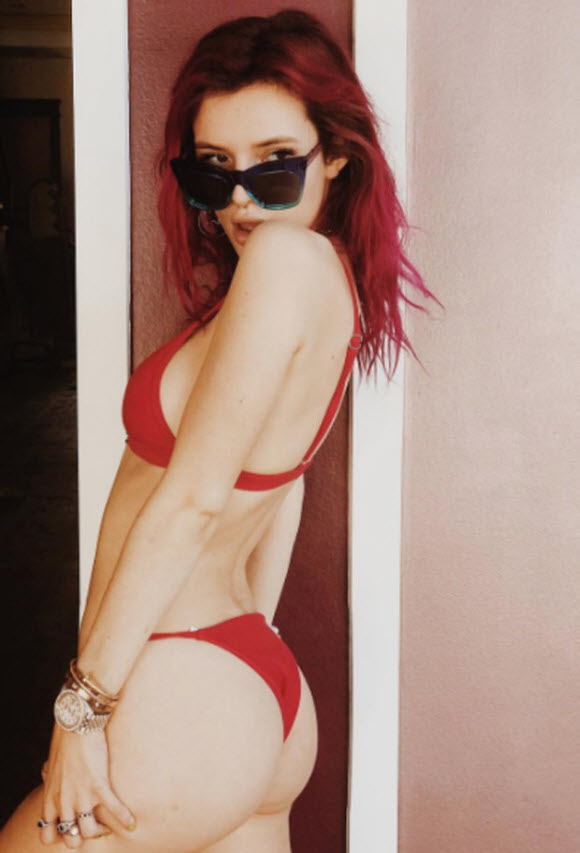 Clearly proud of her appearance, Bella took to Instagram to share the skin-baring snap with her 16.2 million followers.
In a lengthy message, she revealed that, on her request, the picture had not been digitally altered.
Explaining the thought process behind her decision, the outspoke beauty said: "I have insecurities about pretty much everything…
"Know that it's completely normal to feel insecure and it's accepted. Honestly, I wish everyone talked more about their insecurities so more people in the world could know they aren't alone."
She finished her heartfelt commentary with: "I'm not f****** perfect. I'm a human being and I'm real. So hip hop your asses over the fence and GET OVER IT."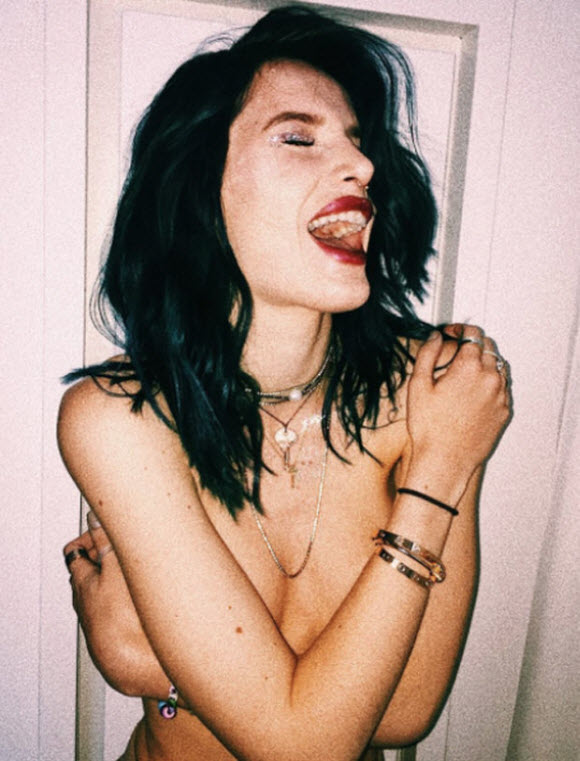 Responding to the message, one loyal supporter wrote: "You show that it's OK not to be perfect and we shouldn't worry. Thank you so much," alongside a purple heart.
For her coveted spot on GQ's front cover, Bella posed in a bath full of water and wore a see-through dress with nothing underneath.
While her legs undoubtedly commanded attention, it was the starlet's upper body that stole the show.
Unleashing her nipple piercings to the world, the actress proudly paraded her bare boobs as she cemented her membership of the braless celeb brigade.
Revelling in her racy striptease, the model ran her fingers through her wet locks as she offered a sultry glare to the camera.
Source : Dailystar