Rianna Conner regularly titillates her social media followers with scantily-clad snaps and yesterday was no different.
The US beauty has taken the internet by storm with her flesh-flashing antics, posing in skimpy bikinis that would make Lindsey Pelas herself blush.
Showing her versatility, the tattooed service woman is also known to take selfies in her camouflage uniform.
With close to 200,000 followers and a loyal fan base worldwide, the body confident babe is on the brink of Insta stardom.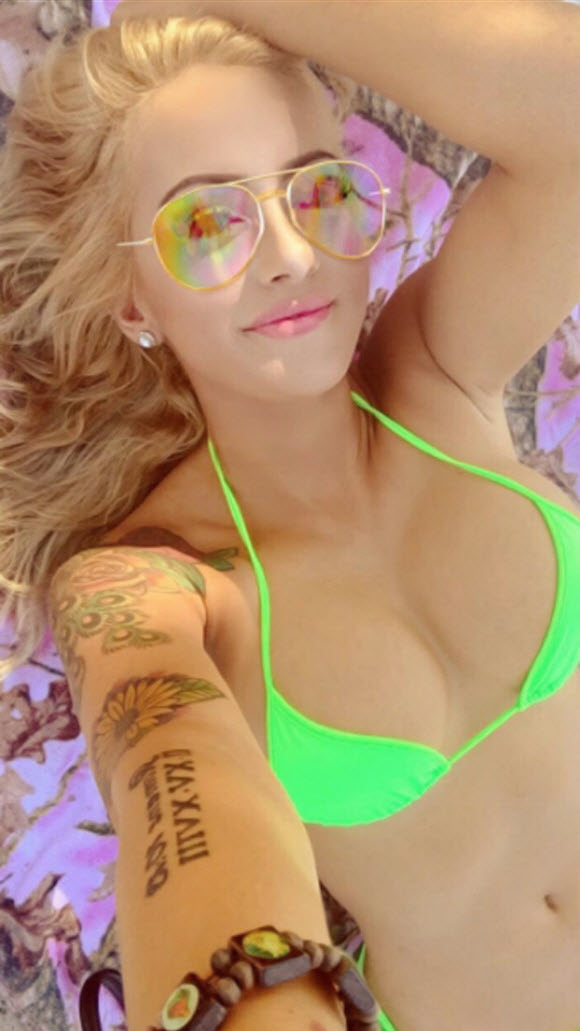 In her Instagram bio, Rianna states: "I just wanna be the military Marilyn Monroe."
And while she hasn't quite reached that status yet, it's fair to say the buxom vixen is a pin-up girl in her own right.
So just how did she come up with the title Combat Barbie?
In a strange turn of events, Rianna wasn't responsible for the nickname that's helped her make headlines worldwide.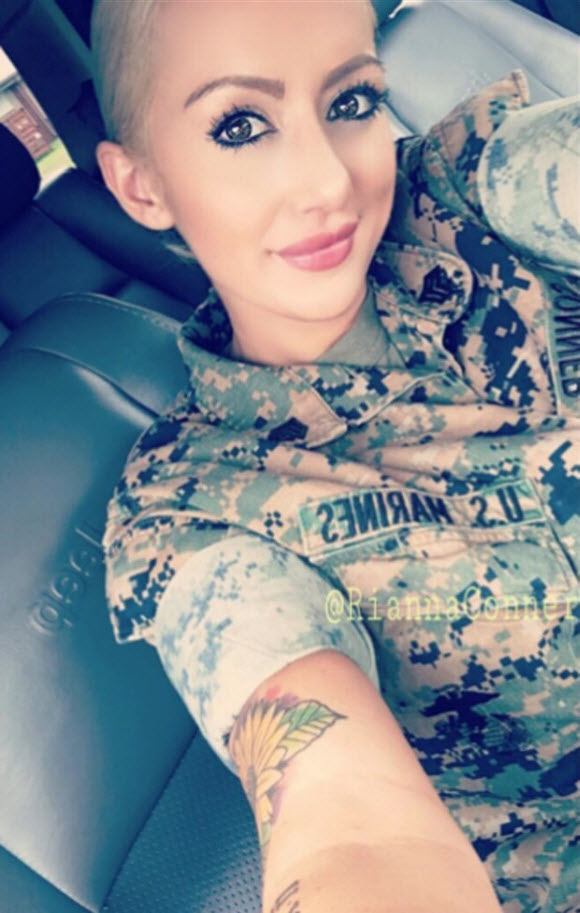 She was given the moniker after falling victim to cruel jibes online, something the starlet says knocked her confidence for sometime.
However, the California native — who is a firm Trump supporter — soon embraced the title and turned it into a unique selling point.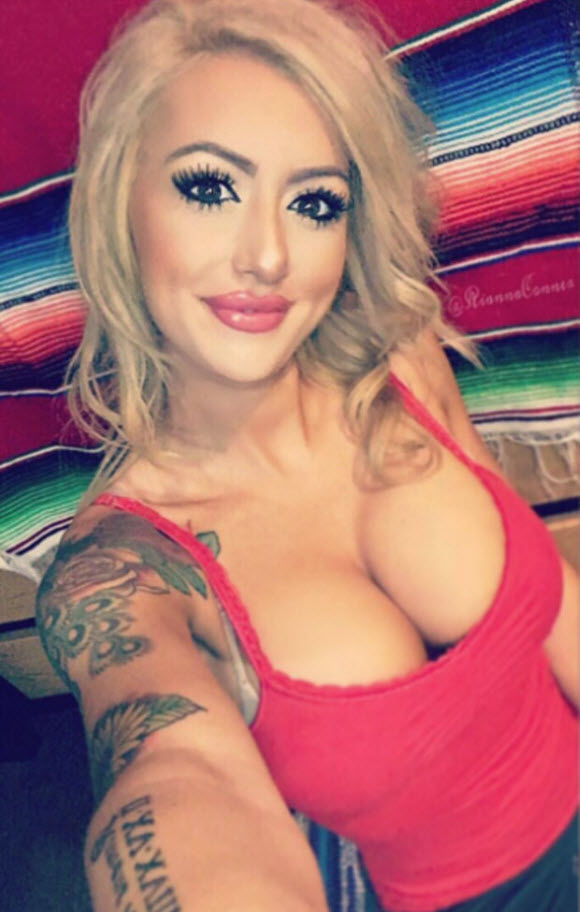 Explaining her journey in a candid post on Instagram, the siren wrote: "I have too much positivity in my soul to hide from the world.
"I took the name and let it empower me, and help me show other females that it's okay to be feminine in a male-dominated profession. Almost seven years later, I'm still called 'Combat Barbie' by many."
Despite striving to have a positive outlook on life, Rianna still faces criticism from some over her sizzling stripteases.
But the blonde has defended her cleavage-cramming bikini pictures, insisting it has nothing to do with her professional duties.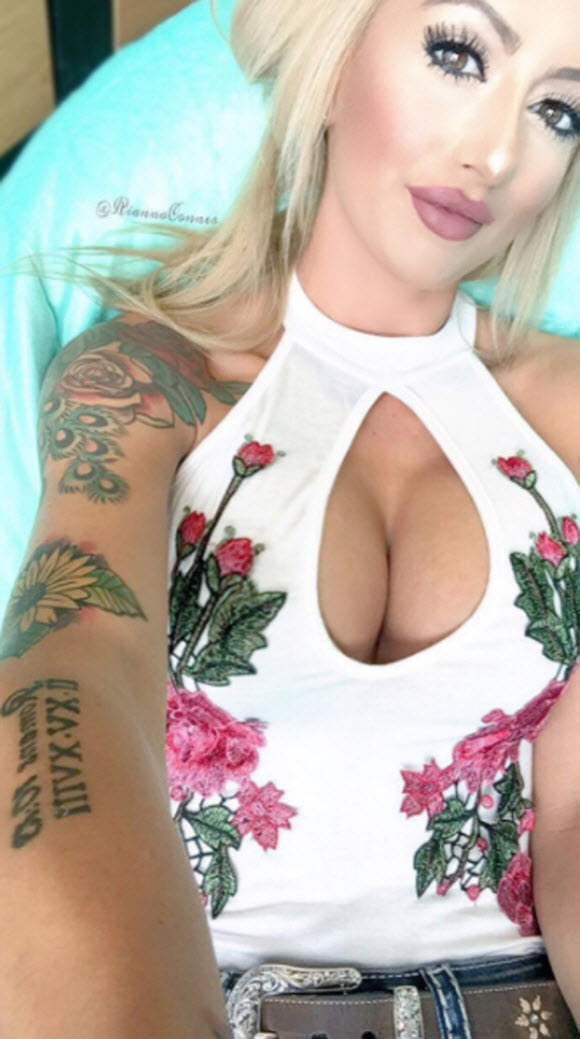 The US bombshell said: "Whether I'm in a string bikini or my camo utilities, I know I can balance them both pretty well. I can do both and I have been for almost seven years straight now.
"No matter what I wear or what I'm doing during the day, I'm still the same happy-go-lucky farm-girl from Kerman, California, just trying to make a difference in this world."
In her most recent Marilyn Monroe-inspired photo session, Rianna stripped down to a plunging white camisole and tiny knickers.
Wearing a pair of angel wings, the inked babe unleashed her sizeable assets as she posed in the ocean.
Responding to the post, one enamoured fan gushed: "Rianna, you are simply stunning," alongside a pink heart emoji.
In agreement, a male admirer said: "Absolutely gorgeous," followed by a kissing face.
"Am I in heaven? WTF?" another awestruck viewer remarked.
Combat Barbie, we salute you.
Source : Dailystar