Danni Levy flaunted her phenomenal figure in some seriously sexy lingerie yesterday.
The Life On Marbs beauty stripped down to tiny lingerie for a sizzling home workout.
The reality TV star turned fitness blogger took to her living room for a saucy session.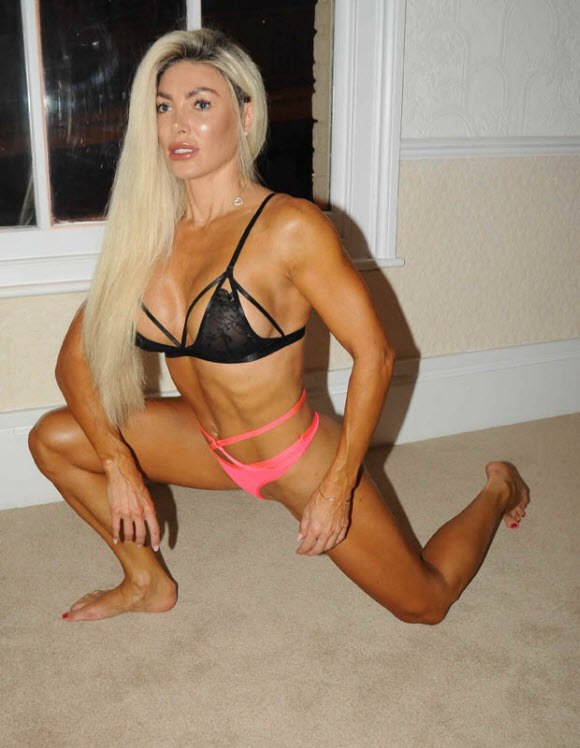 It saw the babe practicing a range of different exercises while barely dressed.
Danni was first seen stretching herself out so as not to pull any muscles.
She then leaned forward to touch her touch her toes – with her buxom assets spilling out of her lacy black bra in the process.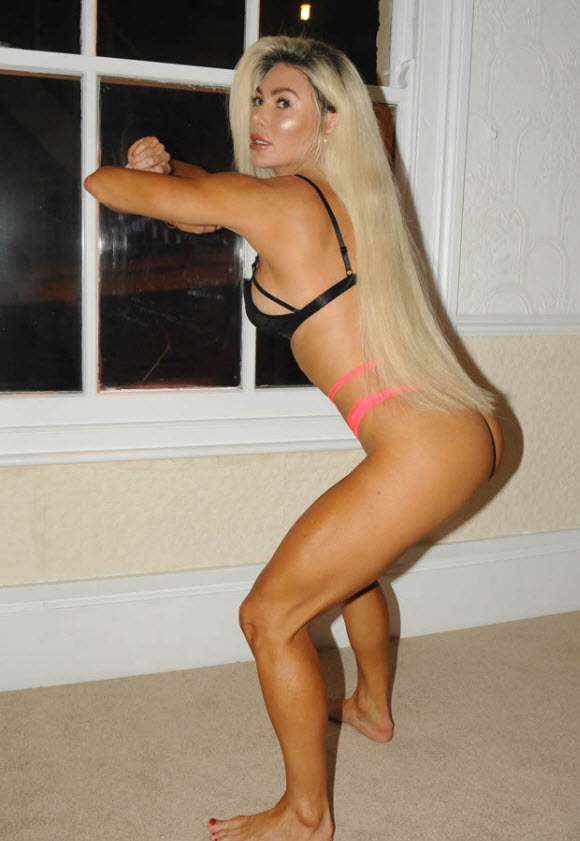 Danni then went for some crunches to keep them abs tight.
The tanned beauty also made sure to perform some lunges to keep her peachy booty perky.
She did this while sporting a tiny pink thong.
Despite the gruelling routine, Danni was still glamorous.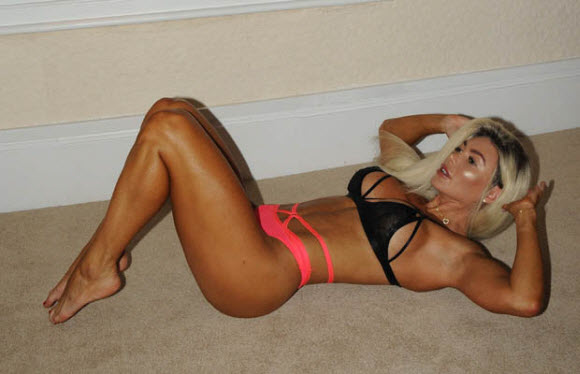 She was rocking full makeup, including immaculate highlight and glossy lips.
The star also had her hair perfectly straightened and accessorised with a small silver necklace.
The sexy workout pics come a day after Danni was caught taking the bins out in her undies.
We don't think she likes getting dressed to be honest.
But then, with a figure like that, why would you?
Source : Dailystar