Emily Ratajkowski's Instagram photos prove she's extremely fond of going braless, but the top model is taking her flesh-flashing pursuits to another social media channel.
The 26-year-old took to Snapchat where she managed to clash Halloween with lashings of sex appeal in a boob-baring ensemble.
Emily wore a plunging v-neck bodysuit which framed her overspilling assets perfectly.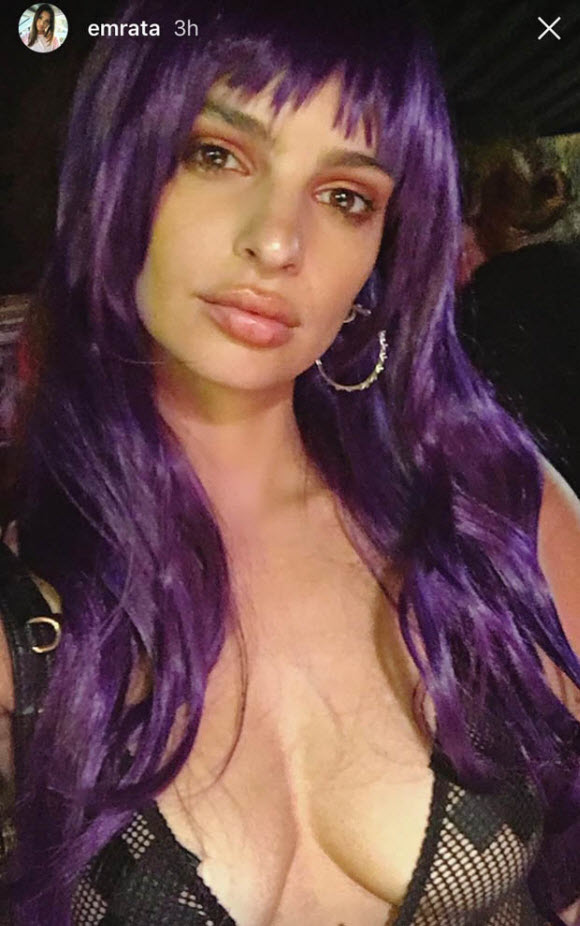 The London-born babe served up maximum cleavage in the skimpy number, as her boobs burst from the neckline.
And beneath her barley-there bodysuit, all Emily wore were nipple pasties.
The braless beauty put the spotlight on her cleavage and allowed her boobs to take centre stage.
Giving a seductive look to camera, Emily completed her costume with natural make-up and a purple wig.
But Emily doesn't need to use Halloween as an excuse to flash the flesh, she does it all year round.
The fierce feminist believes social media is a vital tool in changing attitudes about female sexuality – and she's doing it one sexy selfie at a time.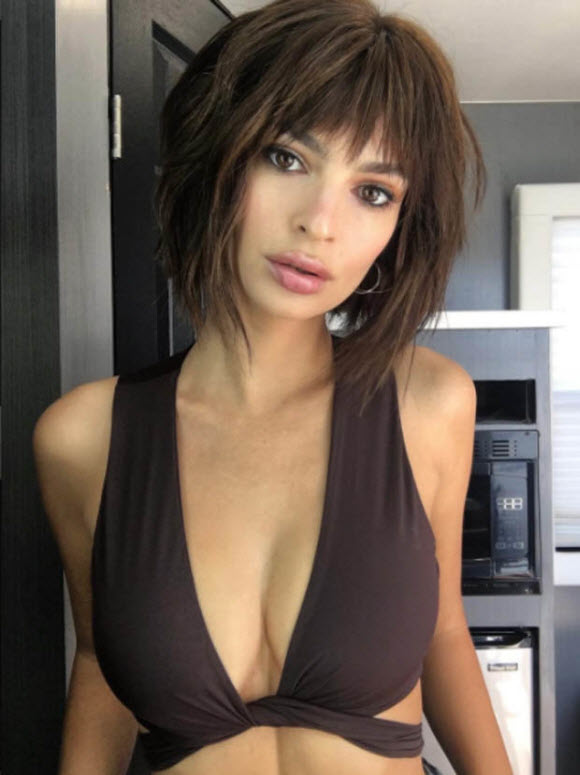 "Social media is something women didn't have 10 years ago, and that's a big aspect in feminism today," she told Harper's Bazaar last year.
"There is no photographer. No stylist. No editor deciding what gets published and what gets left on the cutting room floor.
"I don't have to be filtered by anyone. I choose."
Source : Dailystar