Elizabeth Hurley sent temperatures soaring with her red hot beachwear snap.
The latest Elizabeth Instagram post saw the 52-year-old stunner wearing just an orange tank top teamed with skimpy pink bikini bottoms.
Liz was flashing her intimate tan lines as she modelled the flesh-flashing ensemble,
She also smouldered at the camera as she let her body do the talking.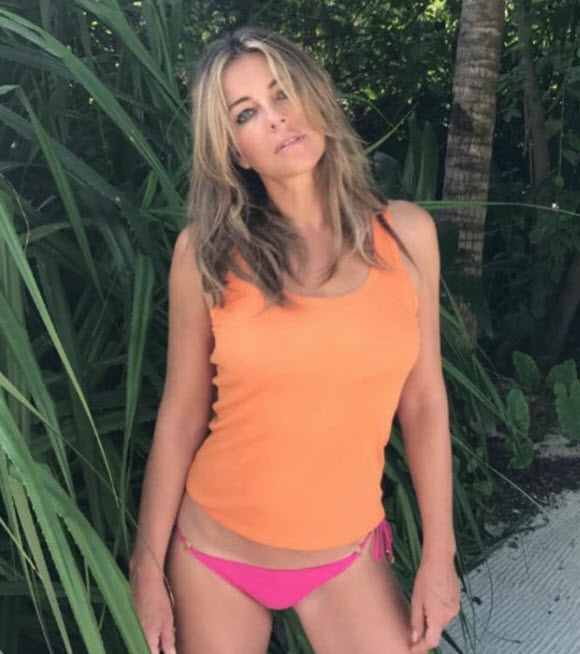 The blonde teamed her outfit with low-key beach locks.
Meanwhile she accentuated her Elizabeth Hurley ageless beauty with some dark eyeliner and glossy lips.
Liz captioned the post: "Hot pink and orange- my favourite colour combo."
Fans were certainly enjoying the snap, with it racking up more than 33,000 likes.
One gushed: "You are so beautiful Elizabeth Hurley."
While another added: "I'd like to bow down to you everyday of the week!"
A third asked: "How old, or should I say young are you Liz ? You don't look a day over 35… Stunning."
Elizabeth Hurley beach reveals are legendary amongst her fans.
She recently wowed fans as she displayed her curves in a sizzling blue and white striped number.
We don't know what her secret is, but we definitely want to find out.
Source : Dailystar