Are you not quite sure what to get that naughty girl on your Christmas list? Teen Mom OG star Farrah Abraham has got you covered — just barely— with a brand new line of lingerie!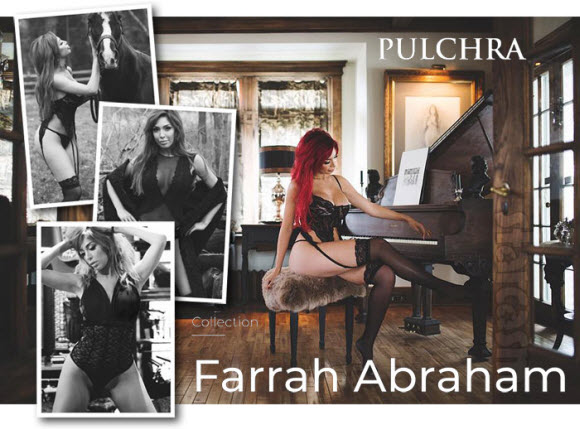 The line of intimate Farrahpparel is a joint venture with Sepulchra Intimates and features the slogan "AMOR VINCIT OMNIG," which is Latin for "Love conquers all and more." Farrah has been teasing the new line for weeks, but the racy lacy looks are now officially available on the Pulchra website, with price tags ranging from $68 to $98.
Of course Farrah herself models all of the looks — in a series of photos that include a piano and multiple appearances by a horse.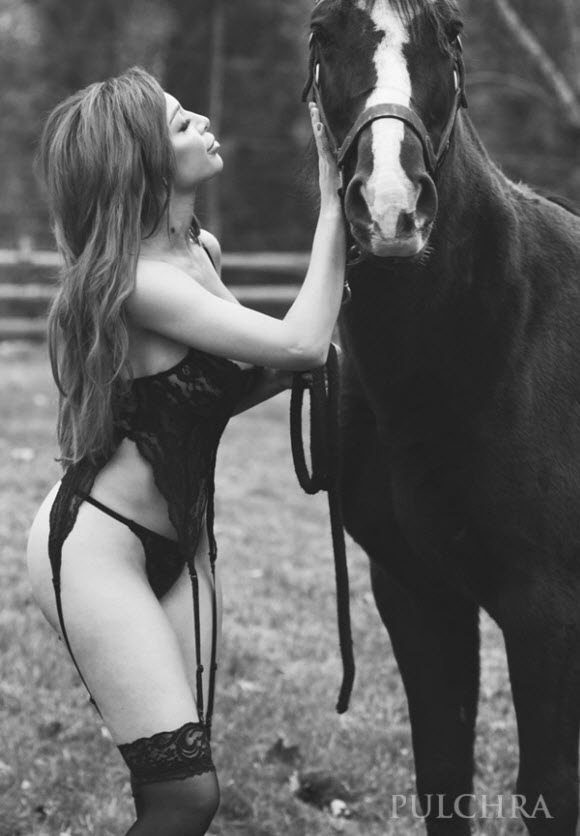 The use of a horse has raised a few eyebrows on social media, as many openly pondered the connection between the animal and intimate apparel . Personally, I don't have an issue with using a horse in the product photos, but I DO have an issue with the fact that it wasn't Starburst the miniature horse!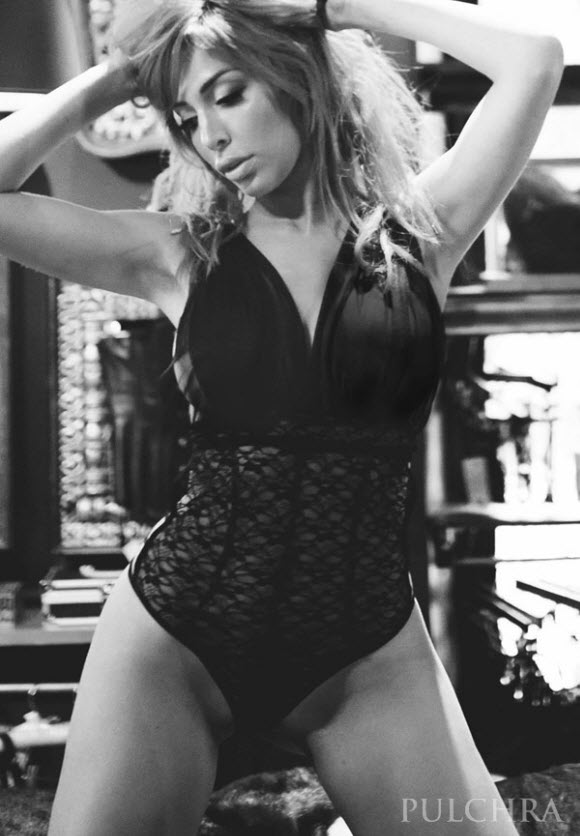 Lingerie is just the latest of numerous business ventures for Farrah, the more risque of which (adult streaming videos and sex toys ) reportedly led to her controversial "fake firing" by Teen Mom OG producers. I'd be curious to know if having a lingerie line would cross show producers' moral boundaries? I'm guessing not, since Amber Portwood is selling underwear on her site and has yet to be "fake fired" (that we know of).
Source : starcasm