A Leeds-based lingerie retailer is experiencing phenomenal success having secured eight new listings in the last three months.
Something Wicked, which was taken over by managing partner Steff McGrath last year has gone from strength to strength, doubling its target for wholesale in the last six months.
Sales have quadrupled in the last quarter, having recently secured a listing in London fashion house, Coco De Mer and boutique, Dolci Follie.
Something Wicked is also now selling in Germany, Netherlands and Austria as well as the UK.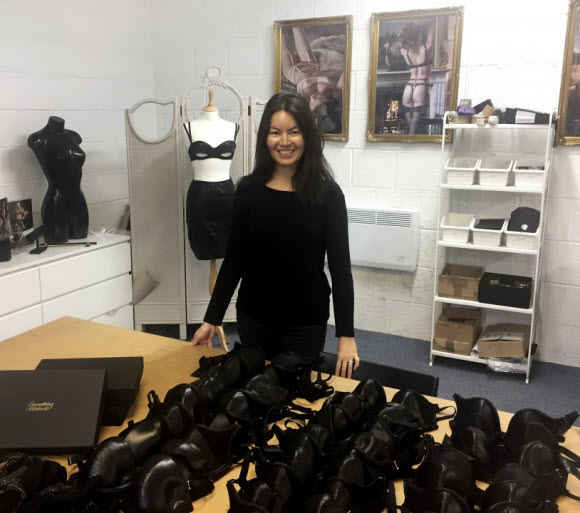 The firm's design and manufacturing process happens in a studio in Leeds and Yorkshire-based designers have created three of the latest ranges with a team of local seamstresses and garment technicians creating the finished pieces.
Something Wicked has also been accepted to attend the Salon de la lingerie show in Paris next January, the largest global trade show for lingerie.
McGrath said: "We've achieved so much in the last year, the website revamp, creation of shoppable videos and new innovative product ranges have been the key drivers of our growth. We're delighted with our listings success so far as we've exceeded initial expectations.
"What sets us apart from our competitors is our production process. From idea to creation, we make to demand and manufacture everything here in our studio. We don't outsource huge orders abroad like many other brands do.
She added: "We pride ourselves on sourcing only the best, premium materials from Great Britain. We know our customers; successful and confident women, with a work hard, play hard mantra, and they only want the most premium, beautiful materials close to their skin.
"We've created some great partnerships, including working with an independent bee keeper in London. He provides us with our own exclusive, organic wax blend with 100 per cent natural ingredients, this enables us to maintain the highest level of care for intimate leather products."
Source : insidermedia