Busty babe Gemma Atkinson flaunts her incredible curves during a scene from Channel 4 comedy Plus One – that saw her play a drop-dead gorgeous wedding date.
The busty Strictly star, who's competing on the current series with Aljaz Skorjanec, wore just her bra and knickers for the scenes as her amazing body stole the show on another woman's big day.
Gemma, whose also played Lisa Hunter in Hollyoaks, starred in the comedy pilot episode alongside Rory Kinnear in 2007.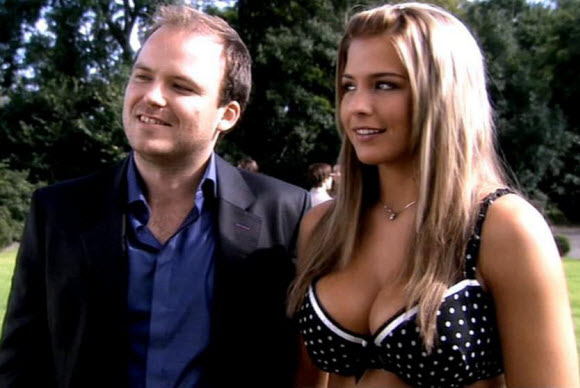 As an act of revenge against his ex, Rory's character managed to find the sexiest possible wedding date in northern beauty Gemma.
Not only did she outshine the bride, but she also stood shoulder to shoulder with the famous groom – Duncan Jones from Blue.
Eventually Rory was replaced by Daniel Mays for the full series and sadly beautiful Gemma didn't get to reprise the role.
Bury native Gemma, a former glamour model, has a rich on-screen history and even once performed a lesbian sex scene in 2009 film Boogie Woogie.
She most recently appeared in 2016 Bollywood movie Fever, and has starred in multiple horror flicks, the most recent being Cain Hill.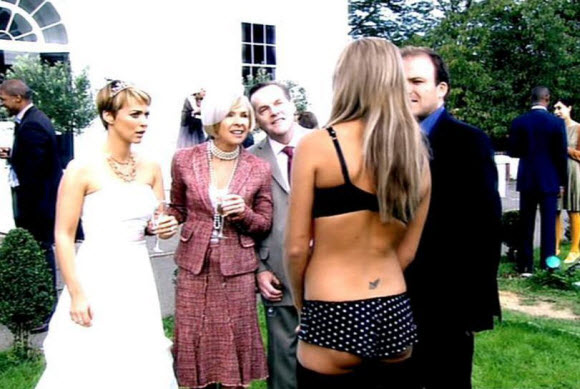 Gemma, who is currently single, has done very well in her first two weeks on Strictly.
She scored 46/80 after two dances, after her cha-cha-cha and waltz, landing her in the middle of the leader board.
Despite being ultra-fit and a trained performer, Gemma insists she's not at an advantage in the competition.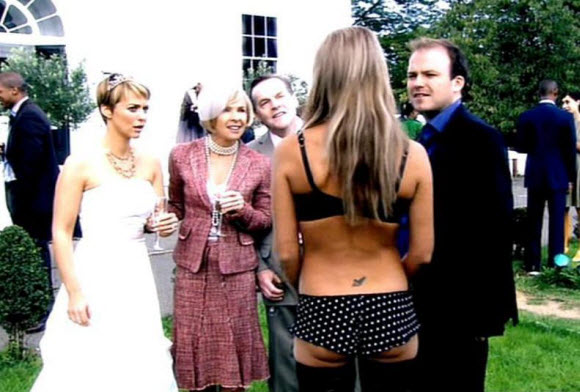 She said in early September: "I'm looking forward to just learning to dance as it's out of my comfort zone.
"Even wearing heels for me is a big thing. Putting me in a sparkling frock is out of my comfort zone," she told BBC Breakfast.
"I want to challenge myself and do something I've never done before.
"I did disco dancing from the age of nine to ten but that was kind of cartwheels across the floor, eat my pic 'n' mix and go home.
"As far as any dance training goes, I haven't had any.
"After a few drinks I think I'm Britney Spears but I'm not at all!" she added.
Gemma's current job is on the breakfast show on Manchester's Key 103 though she has vowed to return to Emmerdale one day after leaving earlier this year.
Source : The Sun