Izabel Goulart put on quite the show in Sao Paulo on Tuesday.
The brunette model made several outfit changes as she strutted down the runway during a fashion show in Brazil.
The 31-year-old model showed off her very impressive and toned physique in a black bra and garter belt on the catwalk.
The revealing black lingerie set showed off her toned midriff and lithe legs.
Izabel's second look was a coral tulle dress paired with a matching push up bra.
She accessorized this look with a thick black choker as she let her long luscious locks cascade around her shoulders.
The model later added a double-breasted jacket over her racy look.
She struck a pose with hands on hips before blowing a kiss to camera.
Izabel also strutted down the runway in a bright peach bra and flowing tulle skirt.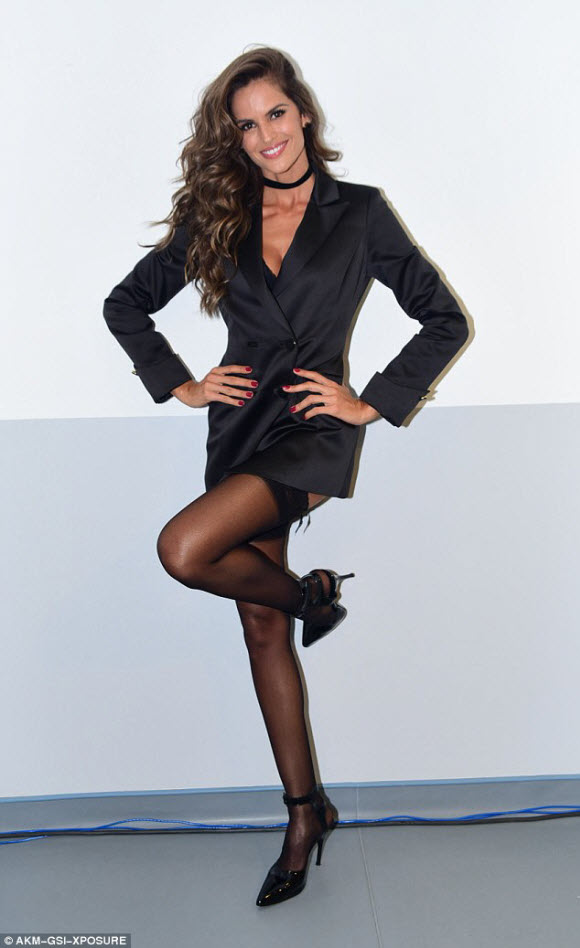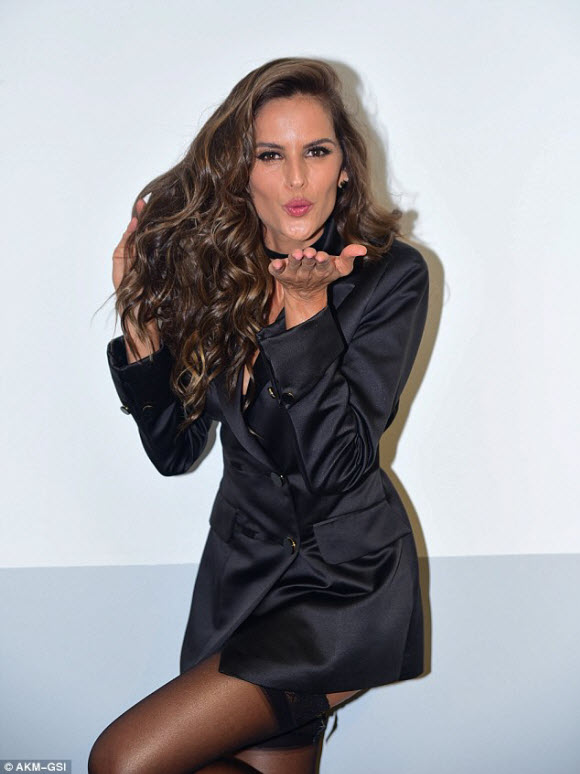 The model showed off her cleavage in the push-up bra and kept her black choker.
Her eye-catching skirt featured tiered layers of sheer fabric.
For another look, she covered up with a hot pink wrap top with flowing sleeves.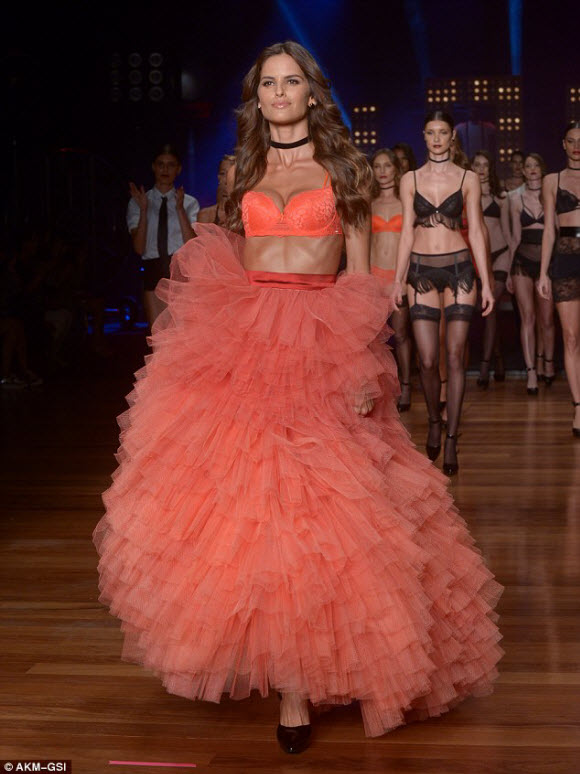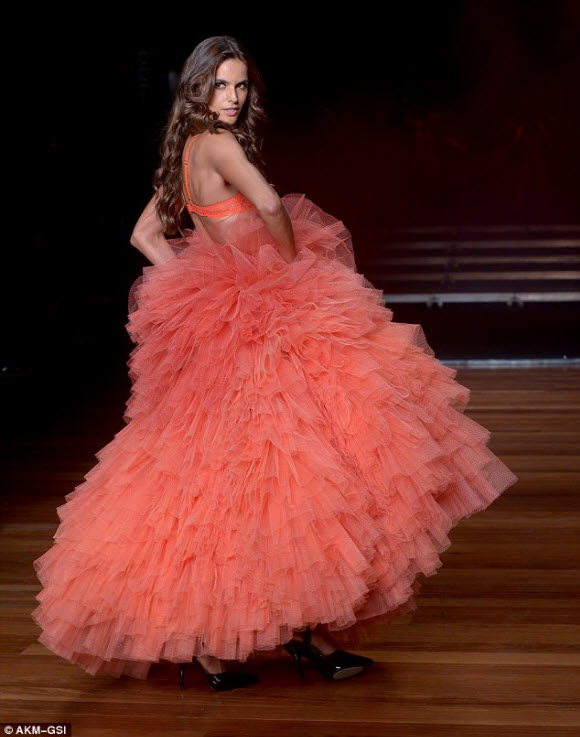 s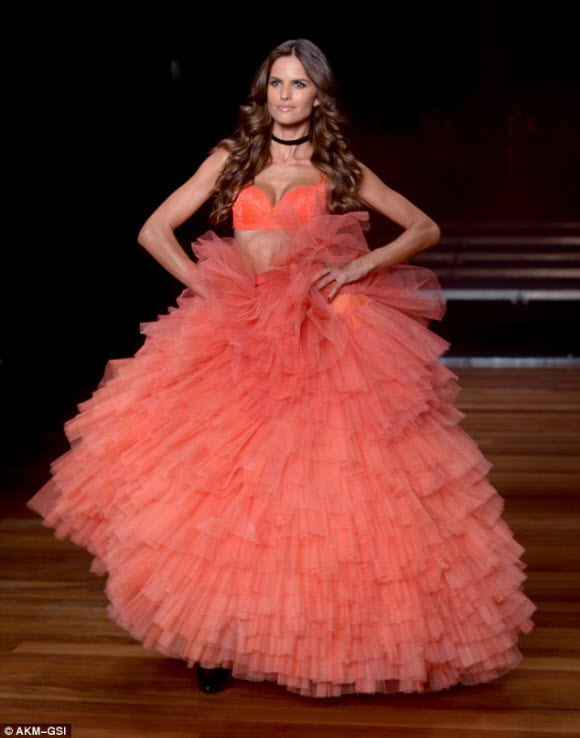 Source : DailyMail