The 33-year-old Australian model Miranda Kerr showcased her perfect curves and sun kissed tan in a set of skimpy swimwear from BONDS latest range BONDS SWIM available in September.
In one shot she was seen running through the water in a bright pink bikini holding a silver drawstring bag teamed with a white man style watch and a silver necklace and bangle.
Another shot saw her roaming in the sea wearing a stunning tropical floral number paired with coloured and gold bangles.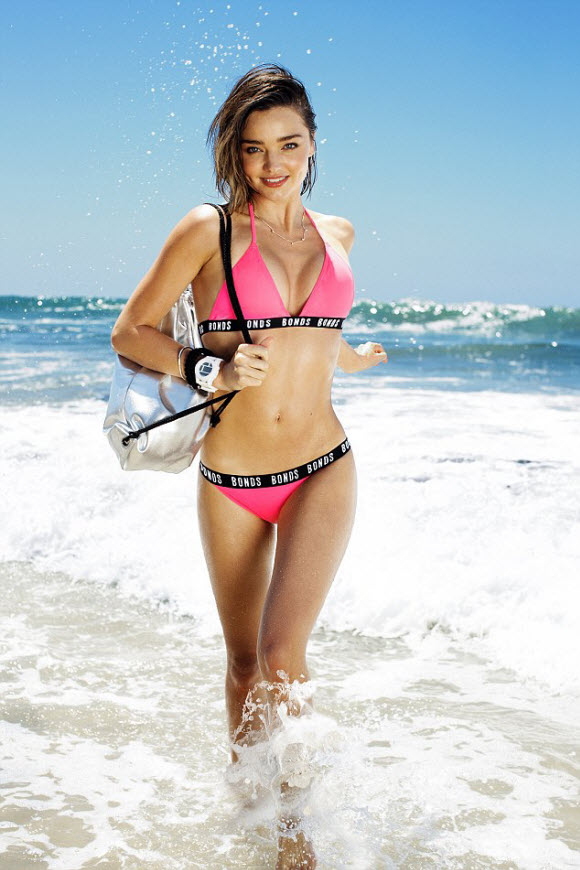 Wearing a black one-piece, the yoga enthusiast smiled for the cameras as she held a black and white surfboard and showcased her pert posterior to perfection.
One of the original BONDS girls, Miranda first worked with the brand in 2002. She joins BONDS again to celebrate its 100th birthday.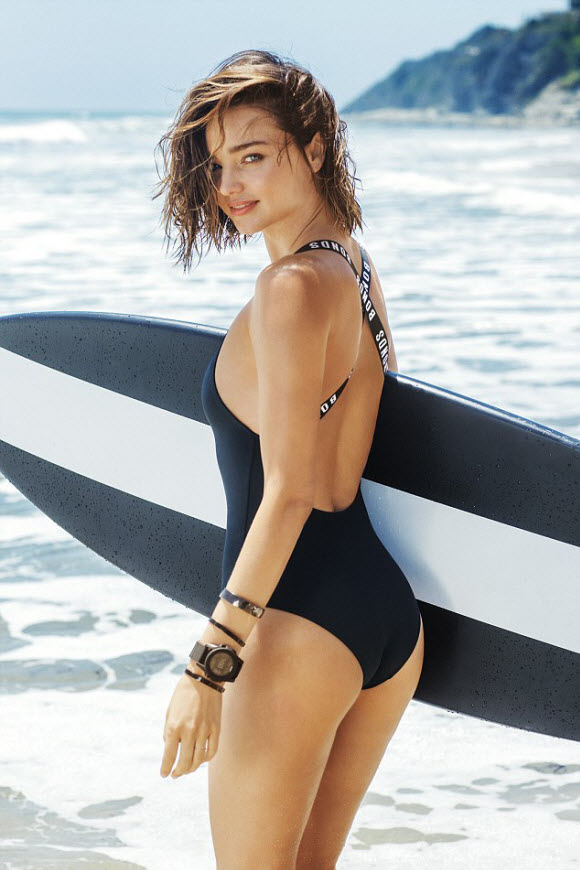 Meanwhile, in July Daily Mail broke the news that Miranda accepted a proposal from 26-year-old tech superstar Evan, who she has been dating for one year.
'They are extremely happy,' a spokesperson for the Snapchat CEO told Daily Mail exclusively.
Miranda later shared an image of her stunning sparkler to Instagram confirming that Evan had indeed asked her to be his wife, with the beaming message: 'I said yes!!!'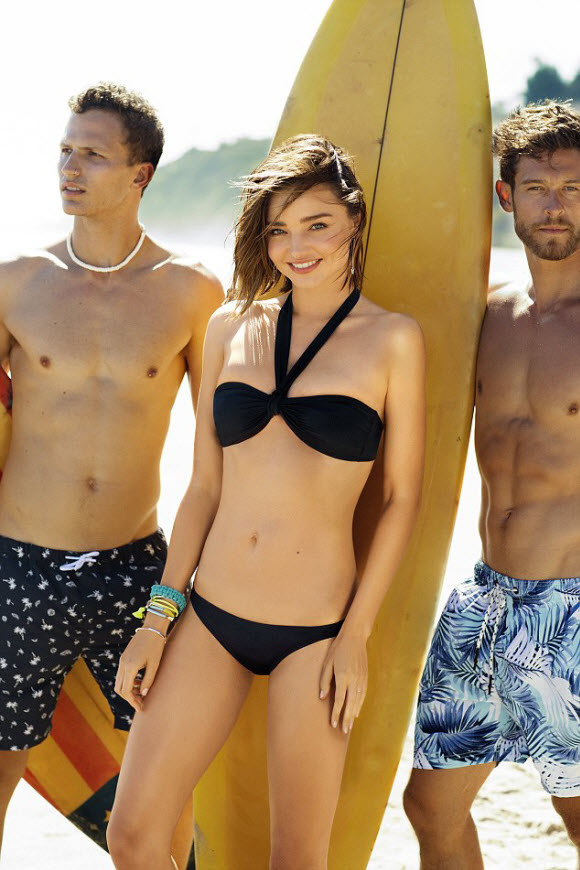 Forbes has valued Spiegel – who founded Snapchat while he was still at Stanford – at $2.1billion, making him one of the youngest self-made billionaires in the world.
Miranda and Evan stepped out in public together as a couple in June 2015 after first meeting at a Louis Vuitton dinner in New York City in 2014.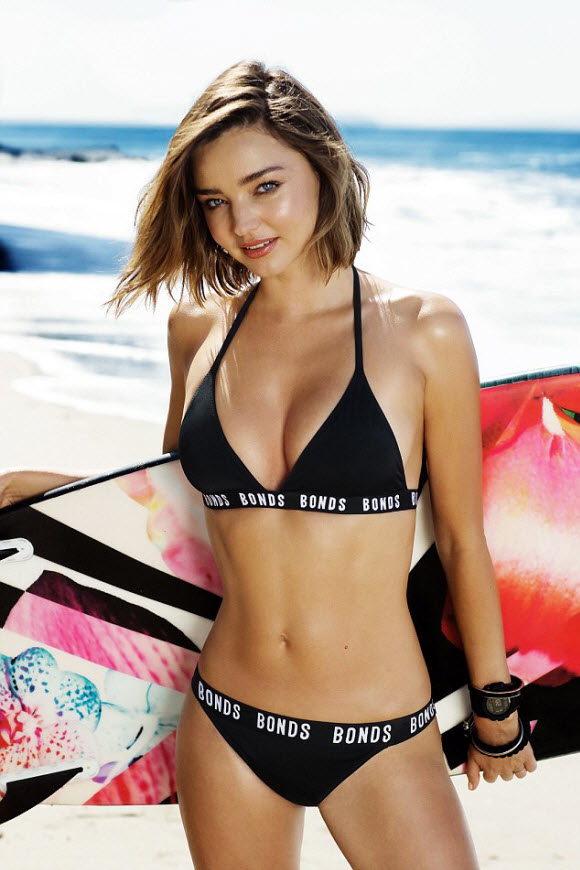 The model said that even though they hit it off together almost immediately, they began their relationship as friends.
'We were really good friends for a long time before we started dating,' said Miranda when she was asked how her and Evan came together.
The supermodel has also said in the past that she waited six months before she introduced Evan to her five-year-old son Flynn.
She said: '[My ex and I decided] that we had to know the person for six months and feel good about them [before introducing them to Flynn].
Source : DailyMail