It has been quite interesting to see how Marvel and DC have been doing things different with their comic book characters on the big screen and the small screen.
with Marvel choosing to have their big screen and small screen universes linked together, while DC have decided to have them completely separate. This means that DC can have more than one version of the same character, which we are already seeing happen.
We have already seen Barry Allen aka The Flash appear on both the big screen and the small screen, while Superman appears in the movies and is set to appear in Supergirl season two. This has led to talk of which other characters we could see appearing on both the big screen and the small screen, with many fans keen to see Wonder Woman, who is played by Gal Gadot in the films, appearing in the TV shows.
While there have been plenty of names being mentioned as possibilities for the role of Wonder Woman on the small screen, one star has been getting some huge support from her fans. British beauty Kelly Brook is still waiting for that big acting break in Hollywood and her fans believe that the sexy star has what it takes to bring us the perfect small screen version of Wonder Woman.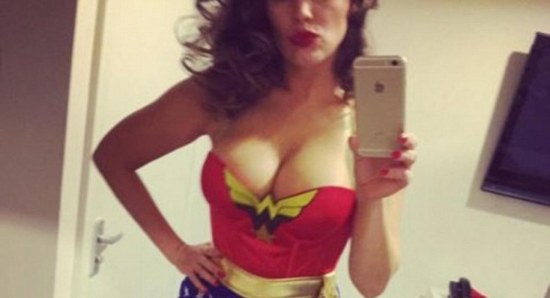 There is no denying that Kelly Brook has the body to give a very good portrayal of Wonder Woman, while her fans feel that her acting ability is unfairly questioned and that she would be perfect for the role. For now though, there does not seem to be any plans for Wonder Woman to come to the small screen, but it would certainly be interesting to see who would bag the role if she did.
Source : fansshare