She's one of the most successful supermodels in the world right now, but Irina Shayk has revealed she doubted anybody would ever find her attractive.
During an emotional interview with GQ Italia, the 30-year-old beauty, who is currently dating Bradley Cooper, confessed her struggles after stripping naked for the magazines September issue.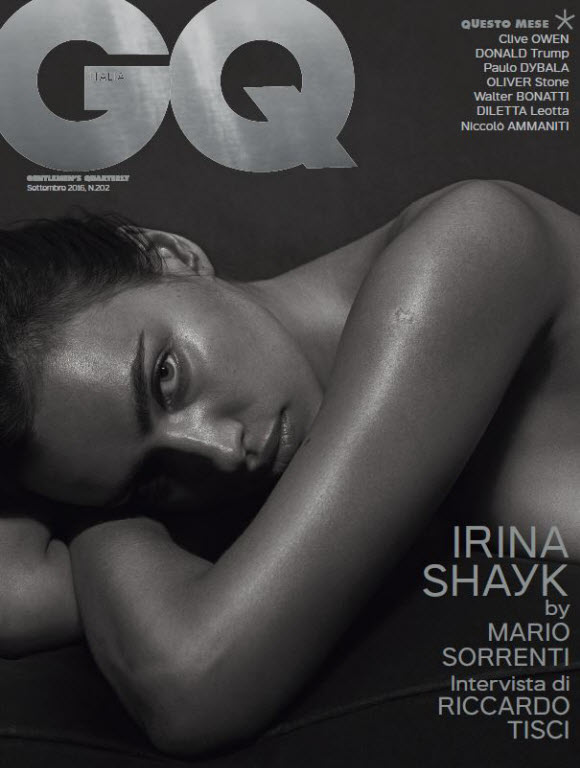 Talking to Givenchy designer Riccardo Tisci for the publication, Irina said: "I was born and raised in a small village, and I didn't even think I was especially pretty. At 14, I'd have given my left arm to be a boy: I thought I was horrible, and that no-one would ever find me attractive."
Despite being surrounded by the world's most beautiful women on a daily basis, the supermodel has never doubted her sexuality.
When asked if she's ever been attracted to another female, she added: "No way. I'm Russian: I'm into men, diamonds and caviar."
Talking about Irina, stylist Riccardo who conducted the interview, gushed about the star.
"Irina is a sexual, sensual animal. She's fearless," he said. "That's the kind of woman she is: an ultra-glam sex symbol, brimming with power and intelligence. I can see why she's a fantasy for men: she seems almost unreal, like a nymph from a dream."
Source : The Sun