Super Model Ashley Graham and Teyana Taylor left very little to the imagination throughout a "Baywatch"-themed photoshoot in Miami on Wed.
Joined by fellow model Nikki Taylor, the couple display within the tv show's iconic red one-pieces for a Swimsuits For All campaign.
Paparazzi caught Graham, 28, from behind as she tossed her hair into the beach wind for a exciting moment.
Taylor, 26, who had fire-red hair, was noticed wearing trendy sunglasses while she squatted higher than Graham during a separate set-up on the beach.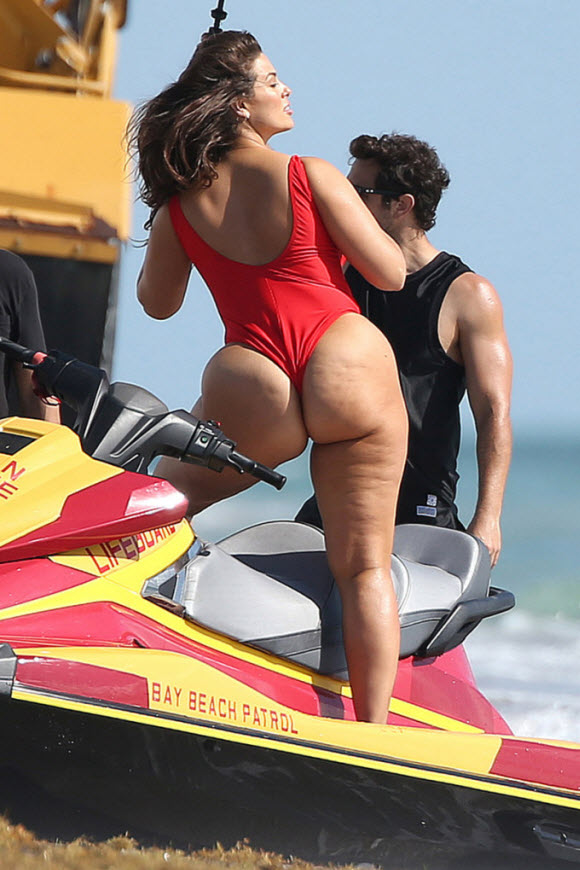 The women, who have both been vocal concerning body image, dismissed any insecurities for their day within the sun.
Graham, whose husband calls her "butt," has said repeatedly she's not ashamed of her "lumps."
Taylor told Self magazine about her insecurities: "I appreciate each stretch mark, every sag. One boob is larger than the other … however it's what it's."