Ashley Graham keep going to be the envy of all her followers as she posted another photo perfect bikini snap from her trip yesterday in jamica.
The 29-year-old model seemed to suggest it was the last day of the getaway as she captioned the photo: 'Until next time.'
Ashley sported a black bikini with sheer sides at the bottoms as she posed with her hair blowing in the breeze.
Playing with her hair, the star rocked a pair of sunglasses and hoop earrings.
Aside from getting in some fun in the sun, Ashley also lived it up with her girlfriends.
The model shared a fun snap of herself in a bikini as she and and a gal pal covered up in confetti.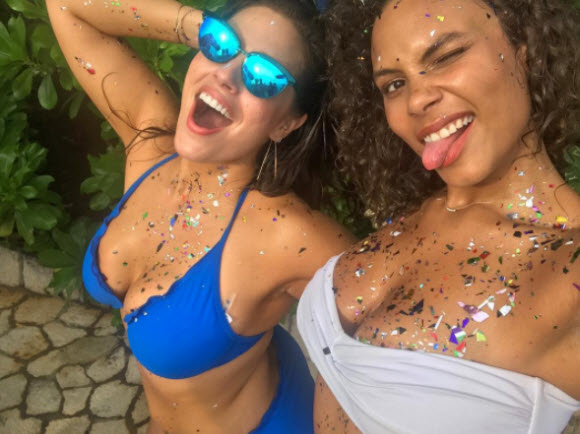 Ashley has been in Jamaica, working on a photo shoot for her new Swimsuits For All campaign lately.
The model has become the spokesperson for the full figured woman and has given a voice to a new generation of females embracing their curves.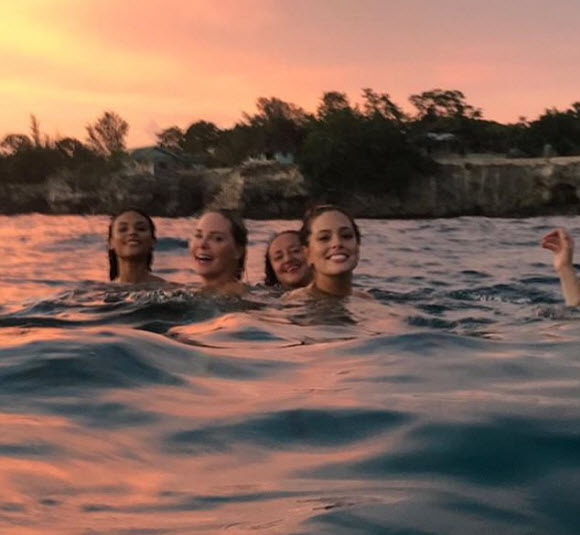 However, she does not enjoy the use of the term 'plus size' for models or women in general as she told The Cut.
'It's like, "Plus what?" ' she said. 'That's something I've always been told: "You're not good enough because you're plus-size." '
She added, 'I'm not here to ban the word from the dictionary.'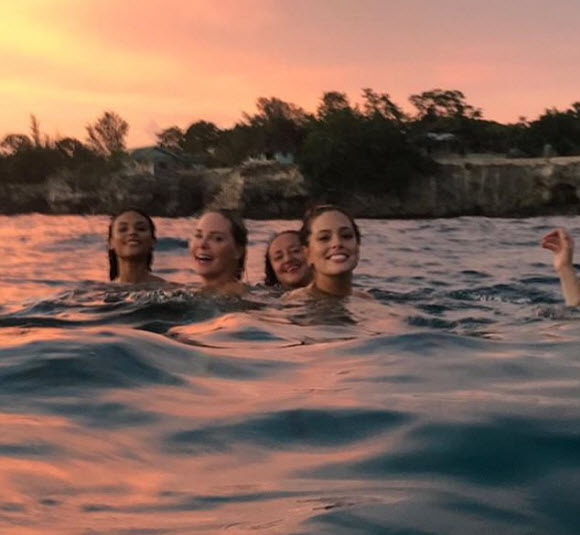 Source : Dailymail