Model And Actress Charlottte Mckinney has set temperatures racing with her latest picture once she stripped off .
The blonde actress has more than million Instagram fans, and it's easy to see why followers keep follow her latest posts.
Charlotte McKinney posted two gorgeous photos of herself enjoying a sun-soaked vecation.
In one racy photo, the american beauty who starred in the Baywatch reboot earlier this year rivalled Pamela Anderson in a skimpy nude bikini.
With her ample assets taking pride of place, the online sensation flaunts the goodies that made her famous.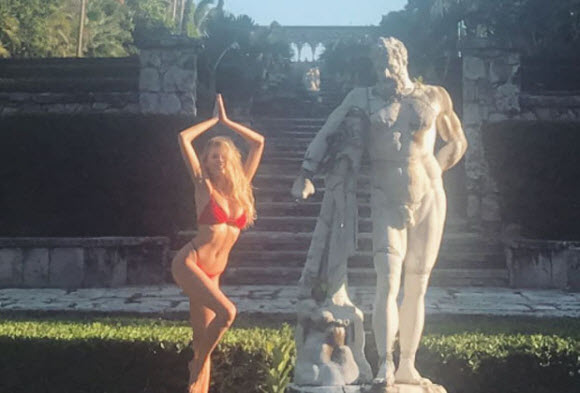 For sure keen to display her sexy figure, the 23-year-old paraded her washboard abs in the tiny style.
Proving that a true model is never off-duty, the body confident babe made the most of the secluded beach and dropped to her knees for the impromptu shoot.
Lapping up the attention from the camera, she ran her fingers through her trademark golden locks.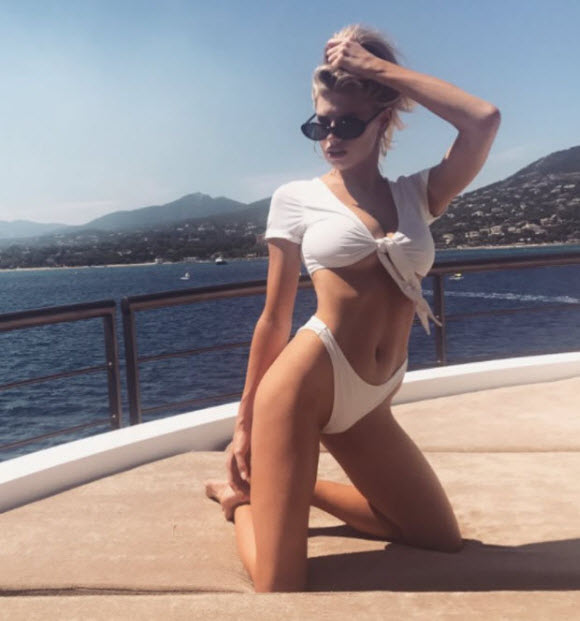 And while she may be best known for her 32F cleavage, the rising star also gave viewers a winning shot of her peachy derriere.
For another temperature-raising snap, Charlotte transformed into a red hot vixen, rocking a crimson bikini that failed to contain her breasts.
Posing alongside a naked male statue, she let her bulging boobs reign supreme as she stood on one foot.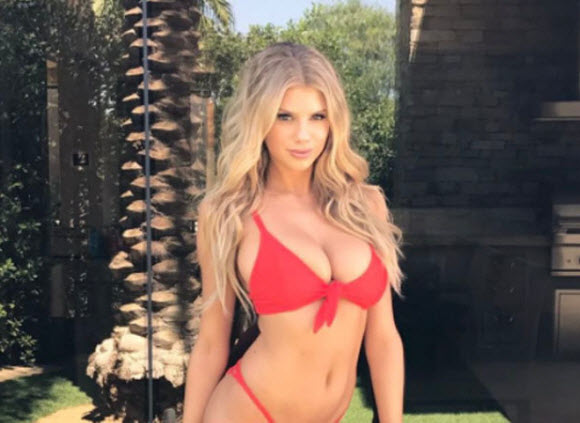 Unsurprisingly, her followers were quick to show their appreciation for the skin-baring updates.
One cheeky viewer quipped: "If it was a real statue, it should have had a boner," alongside several crying faces.
Adding to the banter, another wrote: "You better leave the statue alone before his anatomy changes up."
Overwhelmed by the Baywatch babe's appearance, one fan said: "Wow! Red is my new fav colour."
Source : Dailystar