Cosabella's Spring 2017 Collection is inspired by the Golden Age of the 1940s when Hollywood was at its best.
Hollywood glamour set the tone and creativity in film, literature, and fashion, thrived. The story of Spring 2017 is told through a mix of vintage Hollywood glamour reimagined into modern silhouettes that are blended together. Lively pastels pair perfectly with tonal hues, reminiscent of the Golden Age era that epitomized luxury and glamour.
This season's new fashion groups are named after Hollywood's greatest starlets, with laces, appliqués, and fabrics inspired by this glamorous era. A feminine assortment, trimmed with beautiful retro inspired lace and sweet bows. This season's colors are bright and rich—in line with Cosabella's rich heritage—but also inspired by the pop-pastel colors of movie billboards and fashion ads.
Jeweled appliques, a staple of the 1940's, is the inspiration behind the Hayworth grouping. Designed after the glamorous Rita Hayworth, this collection is adorned in a stunning geometric lace and fashioned in microfiber.
Lavish embroidery ruled the glamourous era creating the Lamour collection. Inspired by starlet Dorothy Lamour, this collection features a beautiful embroidered lace pattern on sheer mesh. Tasteful sheerness emerged on screen and on the red carpet that is translated into Montie, embodying the fire and flare of singer and actress Sara Montiel.
Prints take on a happy and whimsical aesthetic using florals, animal prints, and tropical florals for this season's collection. Playful butterflies can be found on the Lena collection. Named after famed singer Lena Horne, the unique butterfly print is as unique and delicate as Lena's voice.
Ginger takes a unique approach to animal print combining a colorful animal print with two mix prints. Ginger is inspired by the triple threat actress, dancer, and singer: Ginger Rogers, creating a blend of vivid colors that create a one-of-a-kind design.
Tropical Florals inspired by the film Tropicana Club can be seen on Minimalista Printed's rich and vibrant tones. Floral prints bring Dolce Printed to life. The Spring 2017 Collection embraces the glamour of old- Hollywood by encapsulating elements of the 1940s and channeling the elegance of Hollywood starlets into unique pieces that are as beautiful as they are timeless.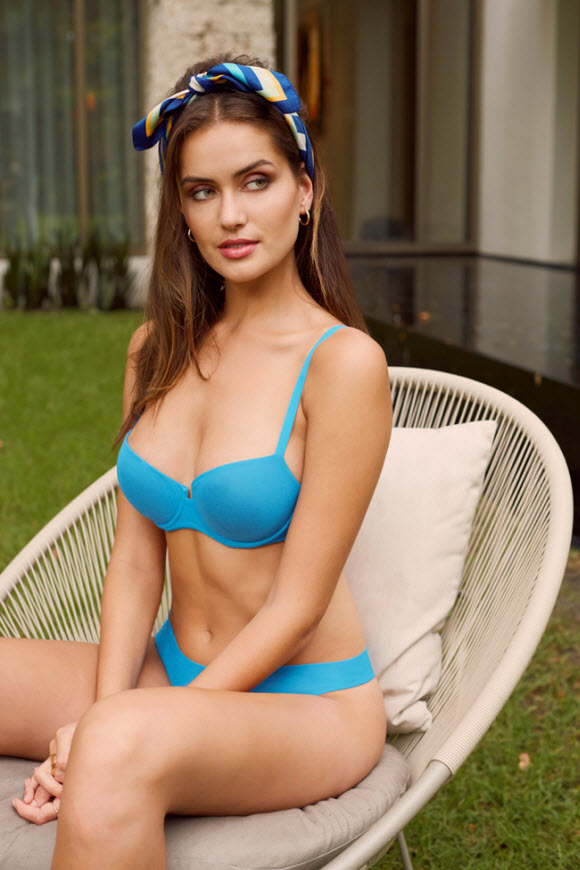 Source : The Lingerie Journal