Vibrant shades, sophisticated laces and decadent embroideries weave themselves throughout the new Ewa Bien SS20 lingerie collection showing off the brand's dedication to fit and beautiful design.
Delicate appliqué petals demand your attention while geometric and floral patterns against sheer fabric and lace create worlds of tactile possibilities.
And, can we take a second to admire the SS20 campaign look book? The photoshoot pairs the new styles with luxurious European backdrops leaving us wishing for more vacation days.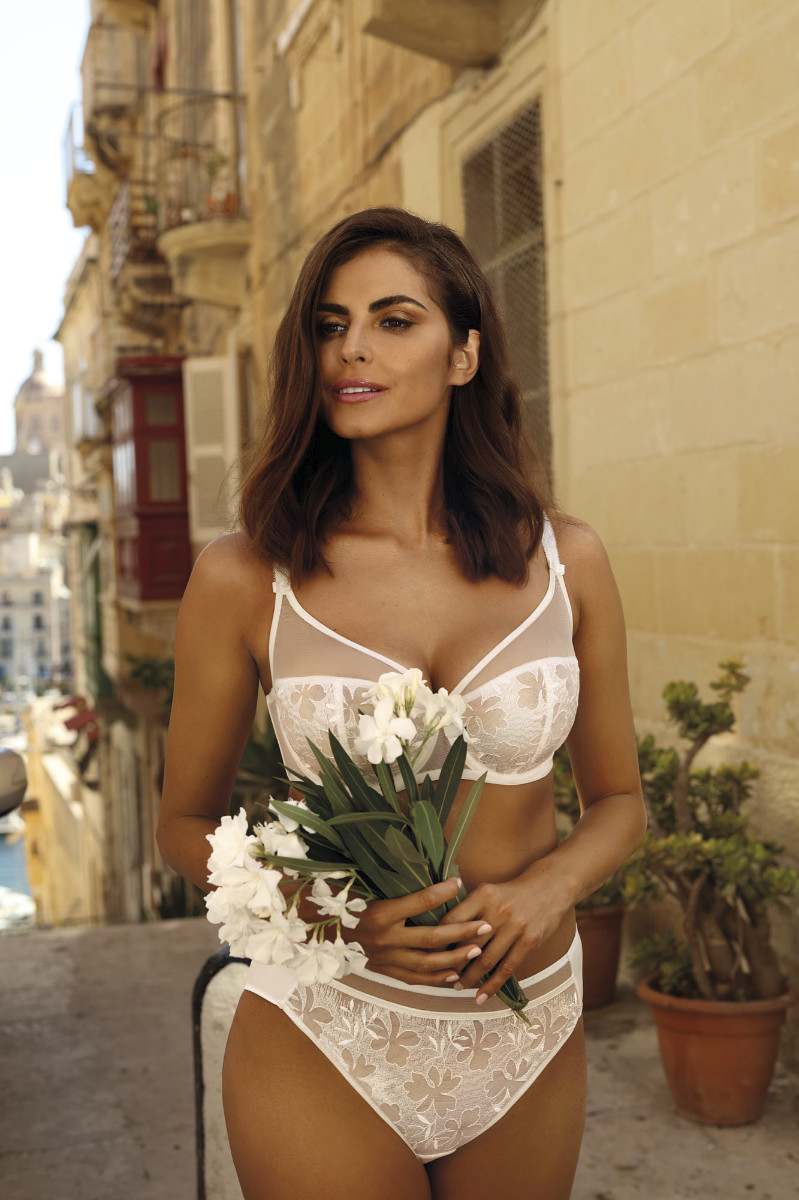 The curated assortment, elegant styling, and impeccable fit, stand witness that this company found its niche in the lingerie market. Every season, in addition to gorgeous pushup bras with molded cups, Ewa Bien awards their loyal fans with a variety of full coverage, perfectly tailored soft-cup underwire bras for goddesses with larger breasts.
Ewa Bien is a Polish lingerie brand created by a dynamic mother-daughter duo. For over 30 years the company continues its legacy by bringing to life one head-turning collection after another.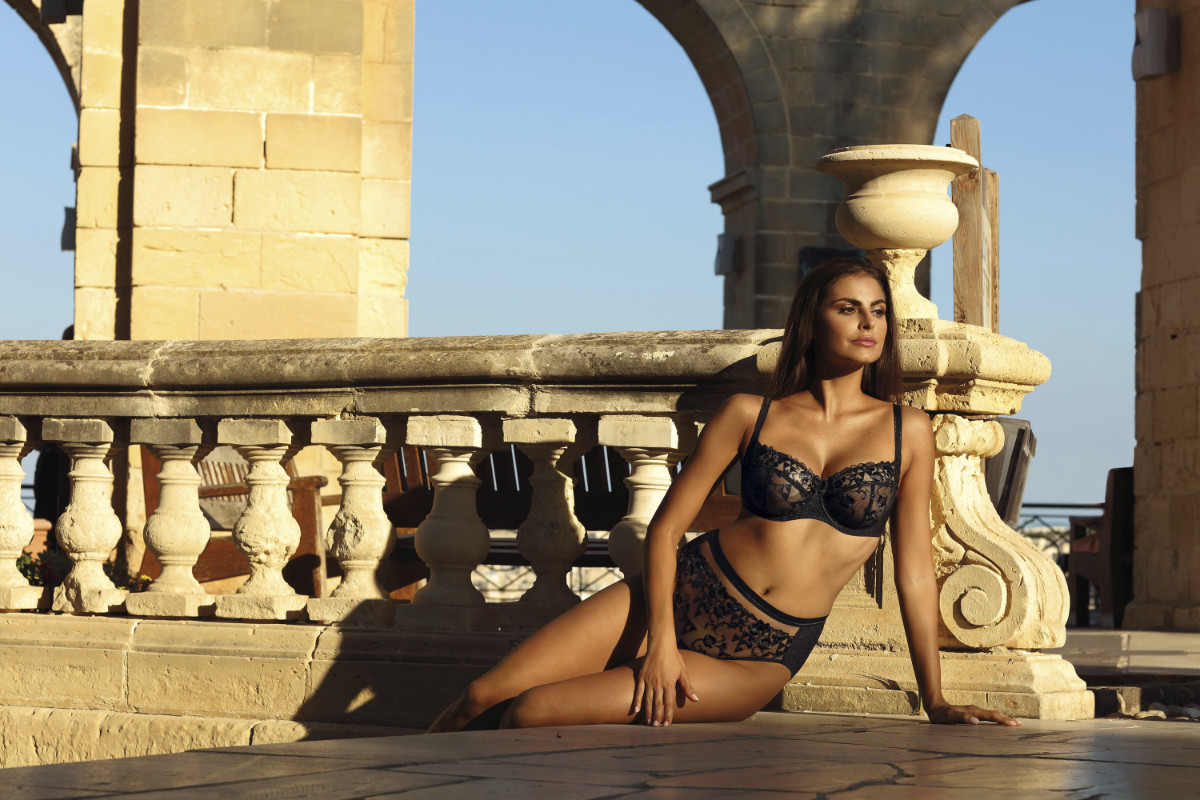 The size range is inclusive and the majority of bra styles run from B-cup to, you will not believe it, H, I, J, K, and even L cup sizes. Panty sizes are S-XXL and S- XL for selected styles. Thank you, Ewa Bien!!!!
The entire Ewa Bien SS20 lingerie line is an amalgam of the designer's imagination and deep understanding of a woman's body. It's truly a work of art created for women by women.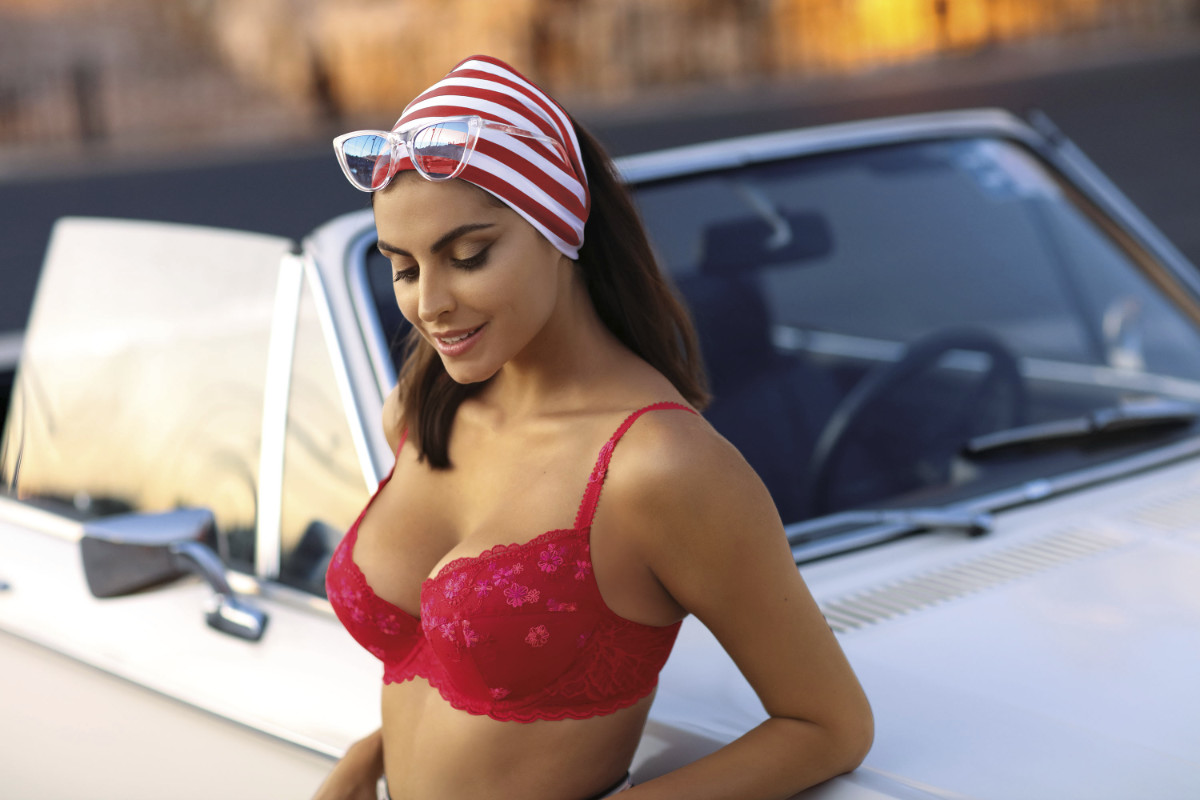 Each group in the Ewa Bien collection endorses a multitude of lingerie design options making one's shopping experience a fun adventure. Here are a few of my highlights from this collection.
Arya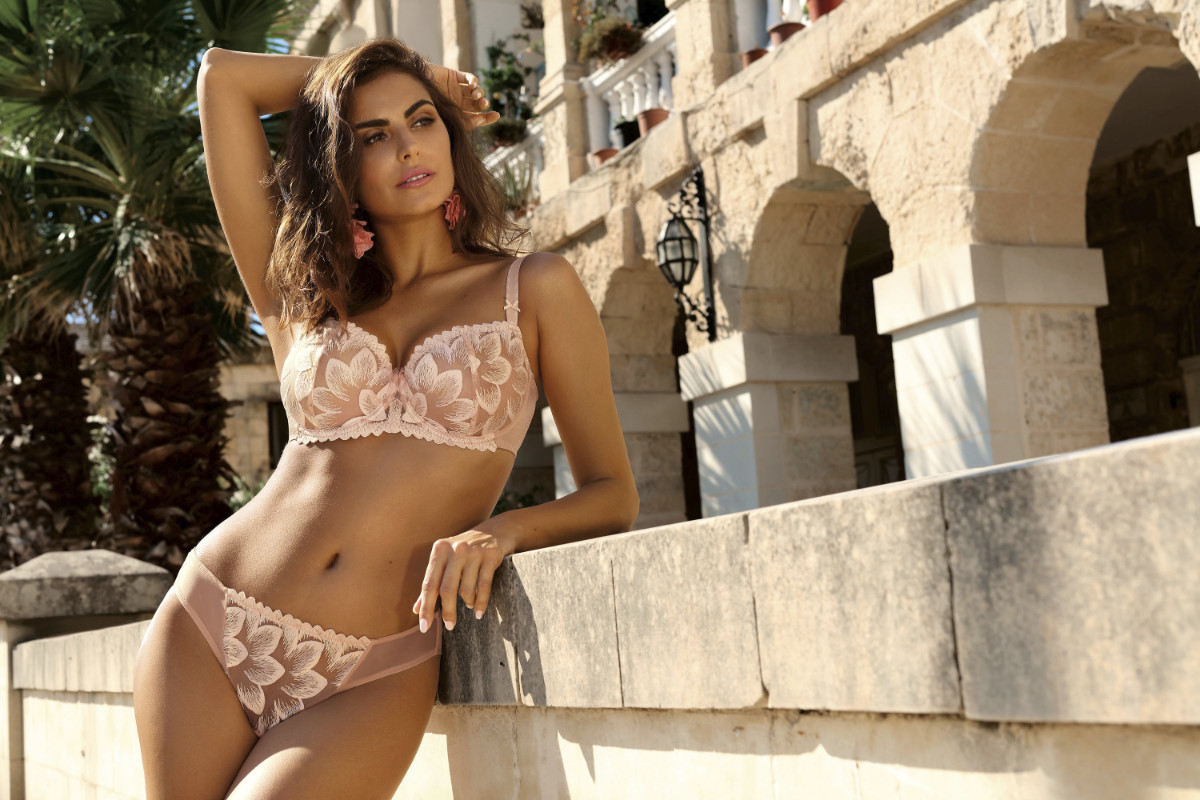 Sensual petals of Arya's embroidery, in a subtle shade of Peony, highlight the sun-kissed skin. The bra gently contours the curves while providing just enough support. The panty design is a blend of embroidery and mesh which echoes the bra. Framing both pieces is a daintily crafted embroidered scallop. Comfortably wide straps and satin bows complete the look. No small detail is spared in making this masterpiece fit and look alluring for an all-day venture.
Diamond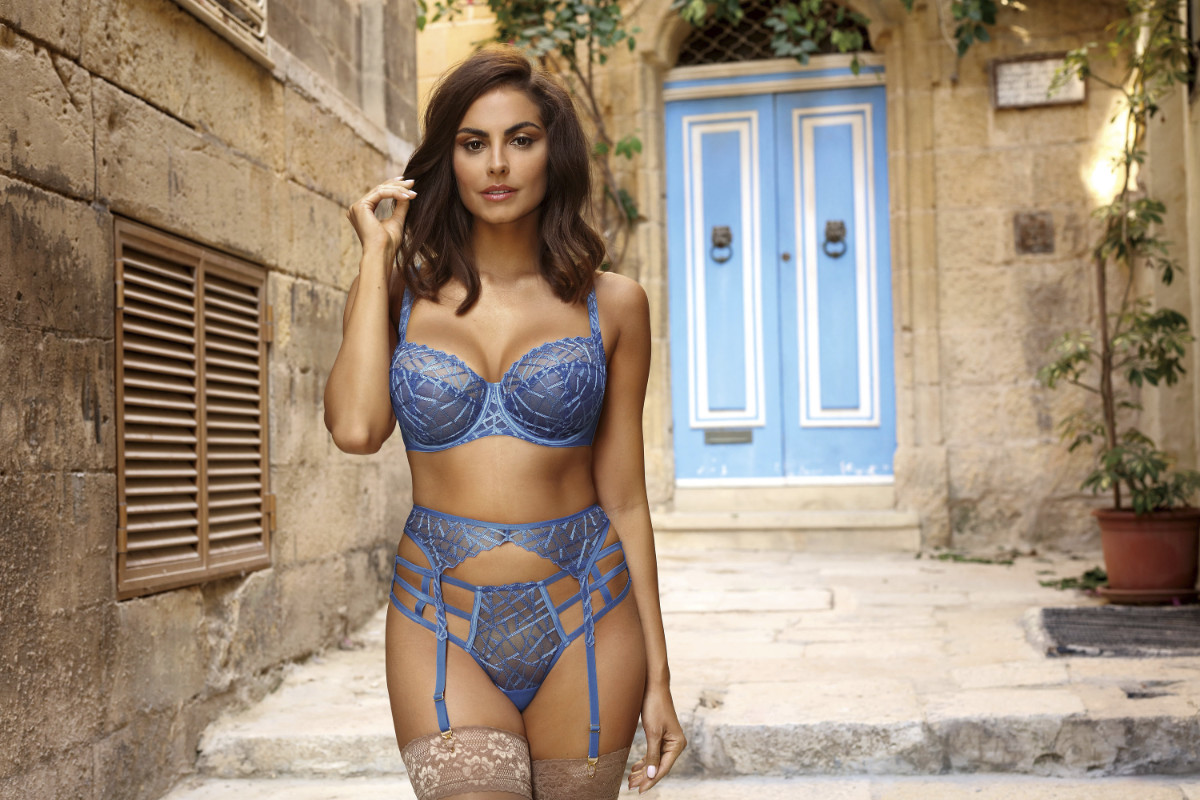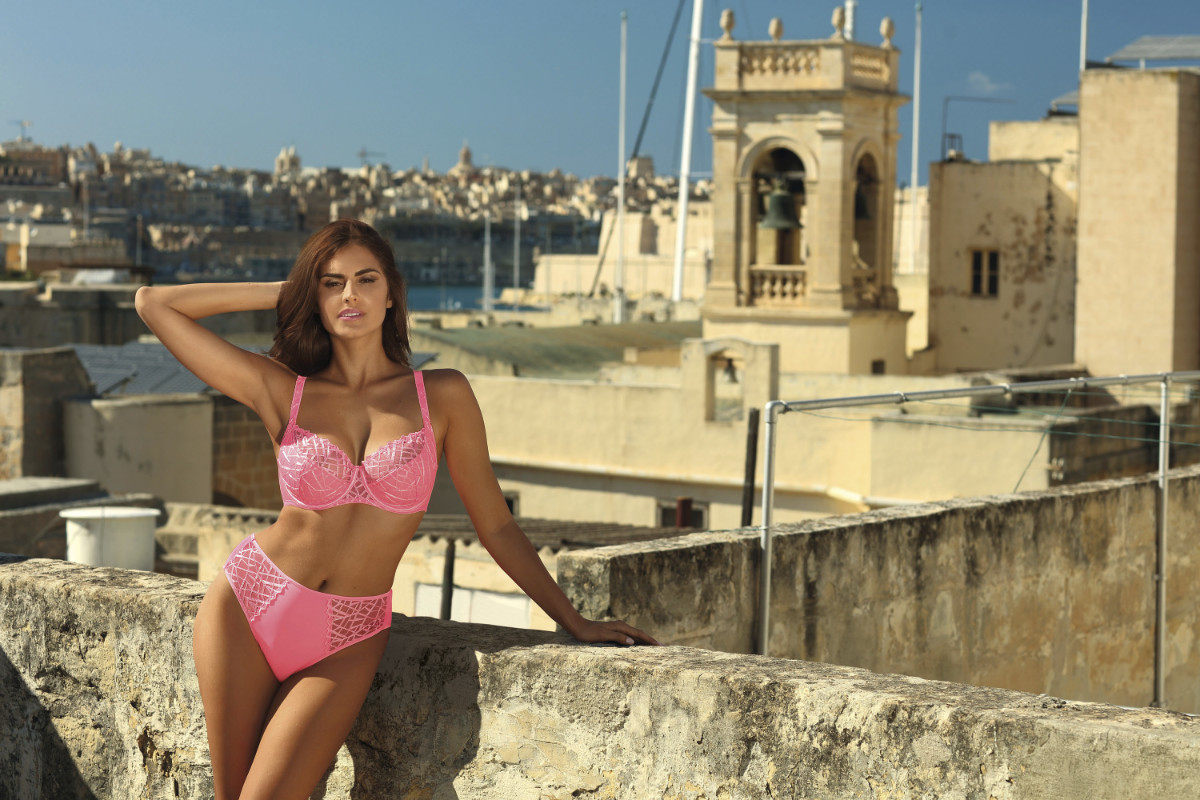 The faceted nature of Diamond shines through the azalea and violet shades of summer blooms. The full coverage bra and high-waist brief are all-time favorite essentials while a strappy thong and sensual garter are flirty and chic.
Dolores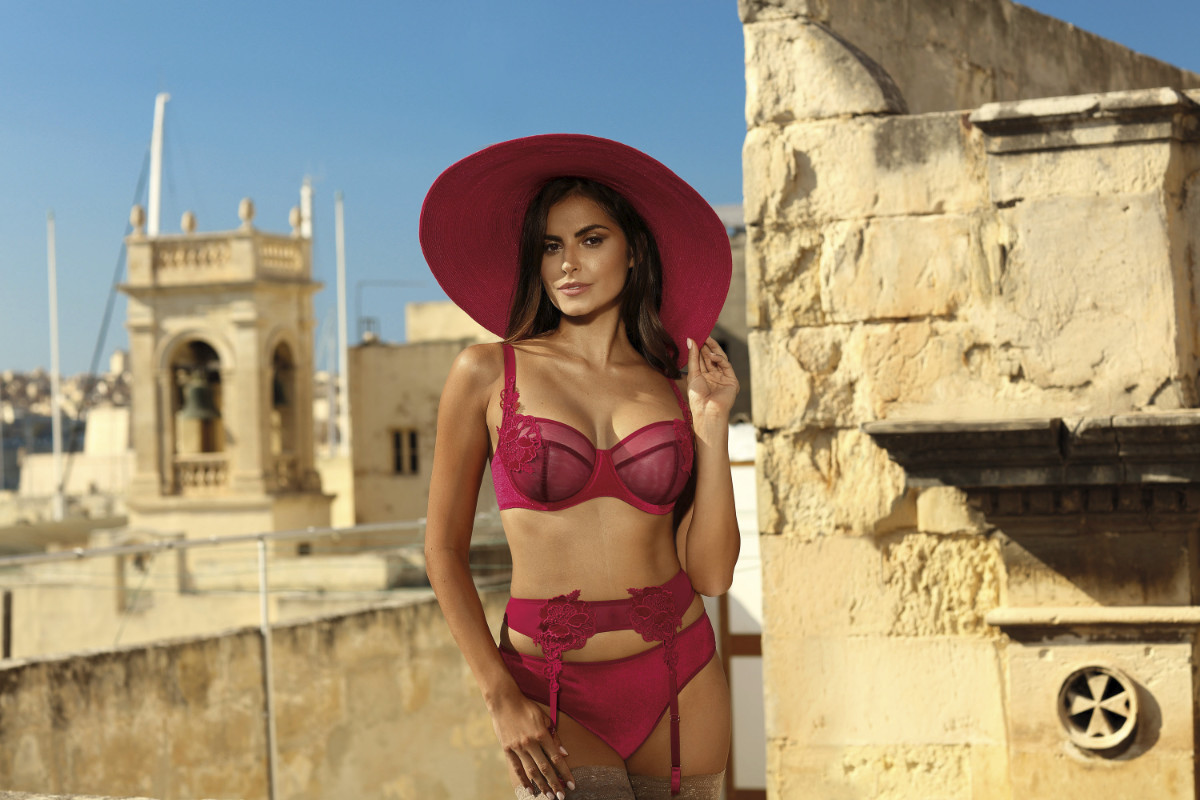 Nostalgic memories of the Golden Age of Hollywood are awakened by Dolores. These Sophia Loren worthy lingerie and sleepwear pieces project a sense of glamour. The intoxicating shade of bordeaux, lustrous fabric, revealing sheerness of mesh, and free-floating embroidered medallions captivate the imagination. You feel like the movie is about to begin.
Avero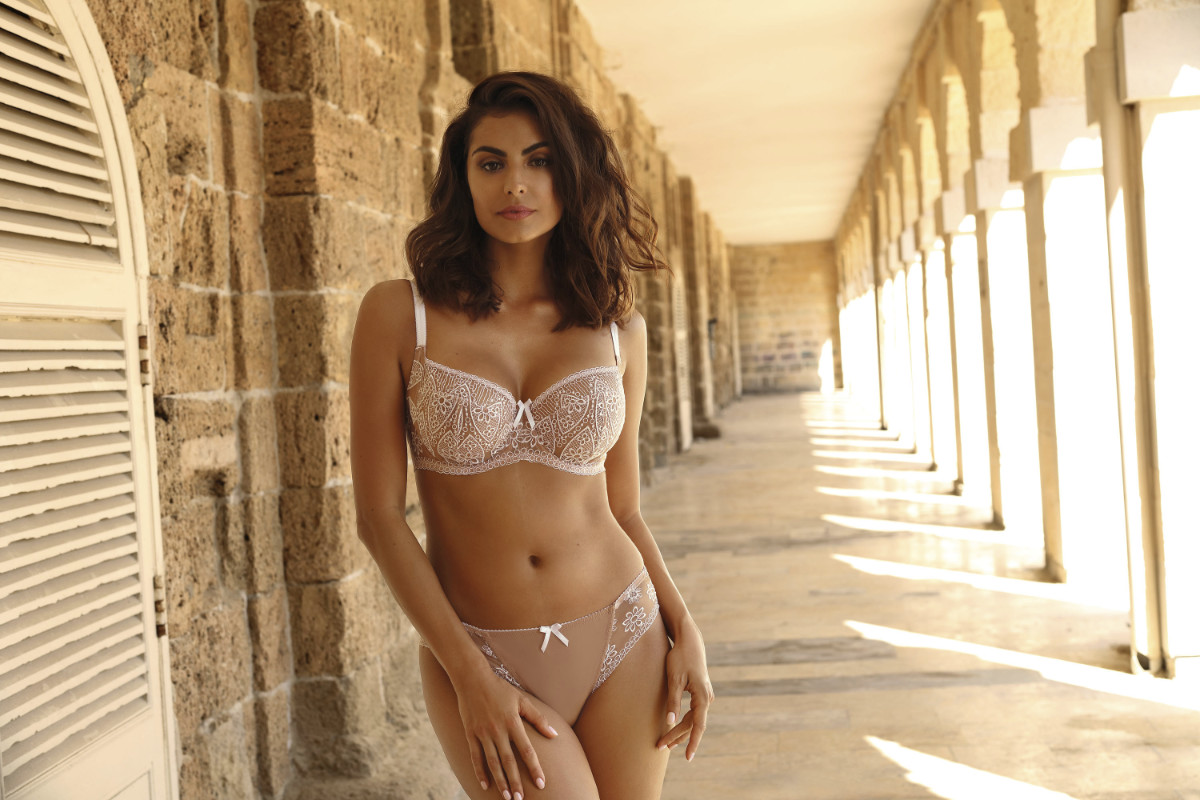 Avero creates an illusion of the filigree-like floral design painted on bare skin. The unique aesthetic of this group is underpinned with femininity and charm. It appeals to women of all ages and body types and available in a variety of sizes.
Sanita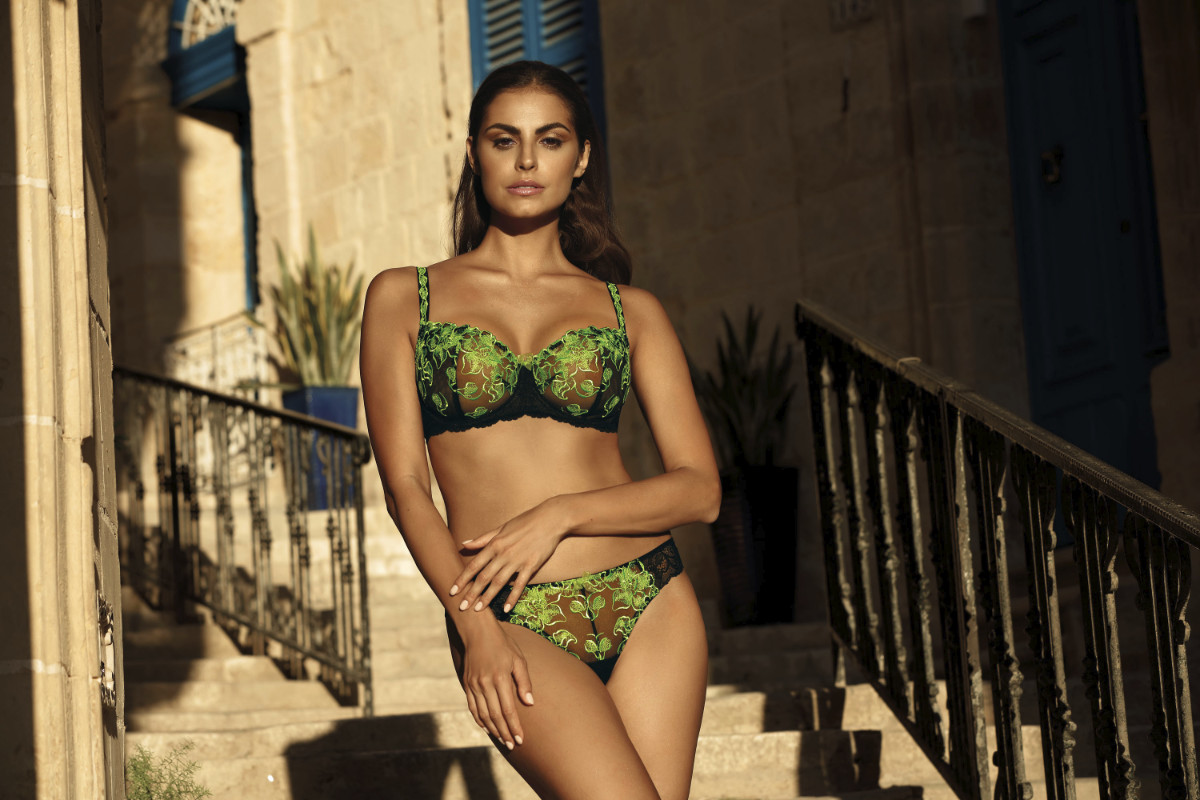 Seductive Sanita pairs the Green Ivy embroidery with the darkness of the scalloped lace. This group is both dramatic and refined. Just as all Ewa Bien selections, Sanita presents several bra and panty choices which can be fashioned into the eye-catching ensembles depending on one's preference.
Blanche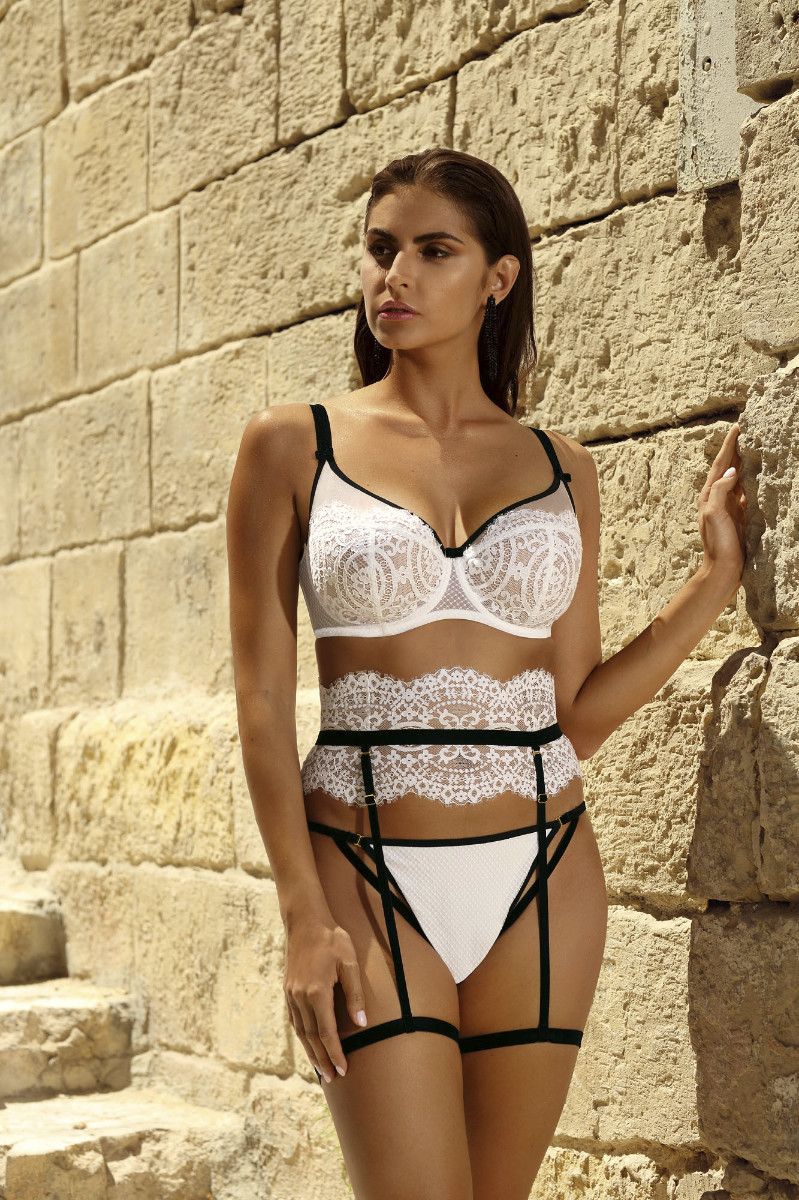 Black and white, bondage strapping and angelic lace bare the truth of Blanche. All pieces in this group, like figures on the chess board, know their purpose and place. In addition to the lingerie components, the extended assortment of Blanche showcases a spectacular corset garter, surplus bodysuit with long puffy sleeves, lacy chemise, and an elegant high-waist shape-wear brief. This group celebrates versatility like no other with clever add-ons like removable straps and garters.
I encourage you to celebrate your curves by immersing in a colorful collage of Ewa Bien lingerie. Let the colors of sun and flowers dress your body for spring.
Source : Lingerie Journal