This Morning star poses for a steamy picture after revealing there's a new man in her life
The former TOWIE star bared all as she posed in front of a mirror in lacy lingerie to showcase her fake tan.
Showing off her incredible figure, Ferne sent fans into a frenzy by posing in just a lace bra.
"Wow! You look amazing!," one fan wrote. While another added: "Stunningly gorgeous".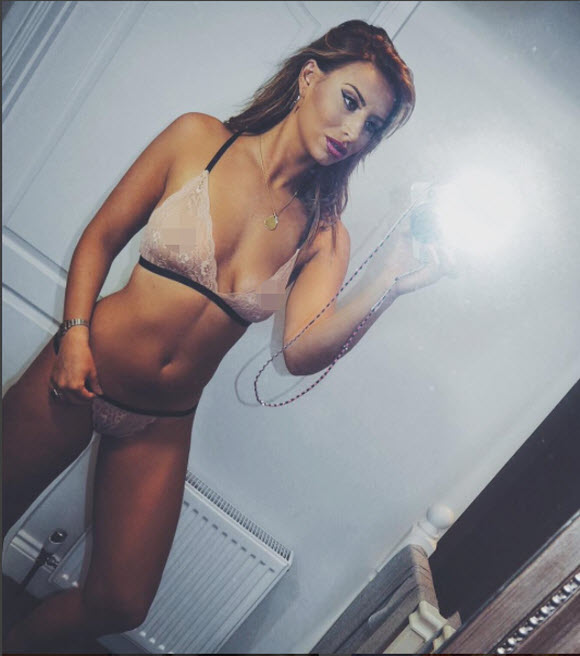 It comes after the I'm A Celebrity finalist declared that she has a new man in her life.
Holding back on naming her new love interest, the 25 year old admitted that she's in the early stages of dating a "sportsman".
Ferne said: "I'm single but I'm definitely dating. I've been single for a year and in that time I haven't met anyone I like more than the rest of the blokes I've been dating. Until now that is!"
The presenter added: "It's very early days, but I do like him better than the rest I have dated. He's a sportsman but I'm not saying anything more. I'm not saying but I do really like him."
According to sources, the mystery man wasn't too pleased that Ferne spilled the beans on their romance.
"He's a red-blooded bloke who fancied Ferne," a source told The Mirror.
"They hit it off straight away and he was very keen. But Ferne's decision to tell everyone about their passionate affair has shocked him. He's wondering if he has a future with her."
Who could the mystery man be?!
Source : Ok.co