We didn't think that designer and blogger Gabi Gregg could top the cute AF plus-size clothing line, Premme, which she recently launched with Nicolette Mason, but then she releases yet another incredibly cool collaboration, this time in the lingerie space.
Gregg is teaming up with U.K.-based intimates brand Playful Promises on a capsule collection of plus-size lingerie called Gabi Fresh x Playful Promises. And it really is one of the most inclusive ones out there: Bra sizes range from 36B to 44I, while briefs and pajamas are available in sizes 12 to 24. The price point isn't too shabby, either—all the pieces in this collaboration are under $50.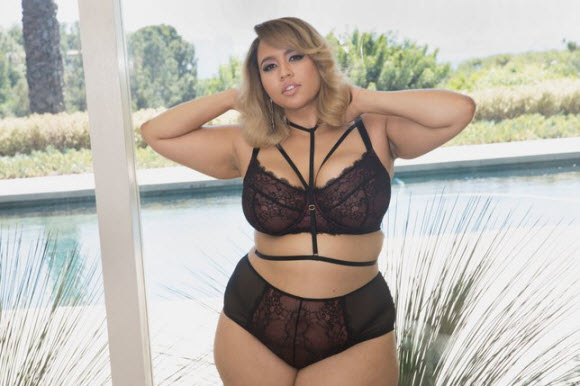 Gabi Fresh x Playful Promises addresses a gap within the current lingerie market: verrrrry few sexy options for plus-size shoppers.
"I wear a 38 double-H cup, so I'm on the larger end of cup sizes even in the plus-size community," Gregg tells Glamour. "Even when I'm shopping at plus-size stores for lingerie, a lot of times they'll have cool and cute designs up to like a DDD—and then after that it's just beige and boring or black and basic. I was just looking to provide supportive options for larger cup sizes that are still super sexy and have those design elements that are so awesome [instead of] those boring options that come in […] larger cup sizes."
Given this all-too-real complaint, Gregg's collection is a fresh alternative to the purely supportive pieces she recalls having to buy from other stores.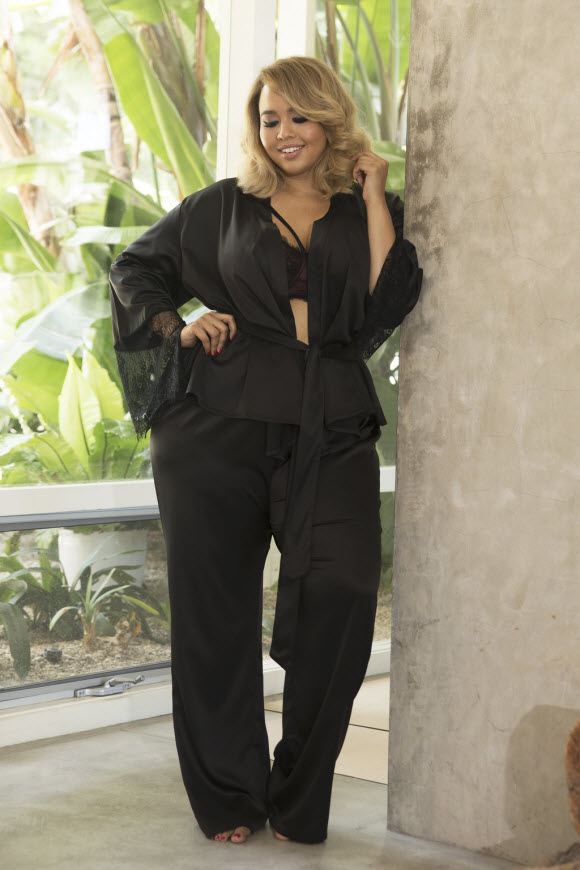 Yes, the Playful Promises capsule features a lot of black, but the pieces have an edge to them: Design elements like straps, mesh, and garter belts make the products far cooler than your average bra. Basic pieces, be gone—Gregg wants her name only on lingerie pieces that can stand out on their own, like the styles Playful Promises is known for. "I saw that that's what [Playful Promises was] doing, and so I immediately was excited to work with them when they approached me about doing this collaboration," she says. Case in point: the strappy bra, which she describes as a compliment magnet. "Last week at Fashion Week, I wore the bra under our Premme satin trench and it looked amazing together," she remembers. "And I had people coming up to me and asking what I was wearing, and it just felt so good. I've said that when you have a good foundation or are wearing sexy underwear, you kind of walk through your day with your head held higher."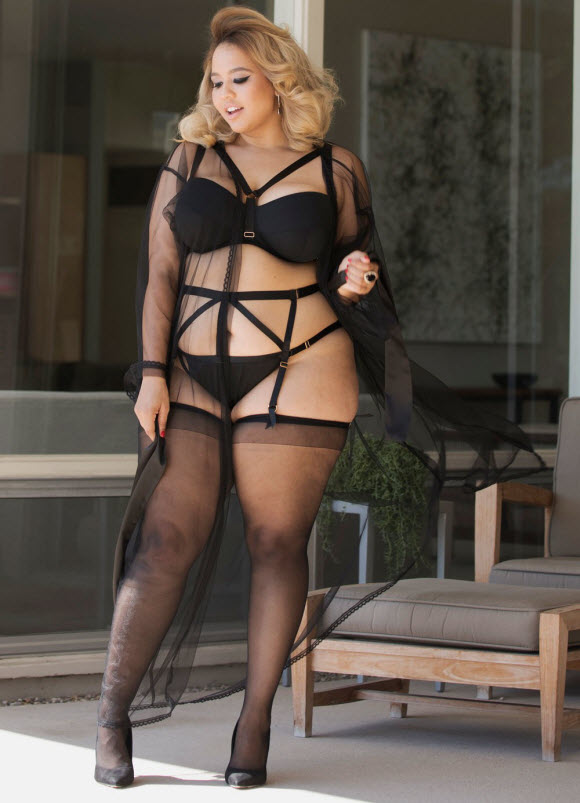 Teaming up with Playful Promises serves Gregg's longtime goal of making alltypes of clothing accessible for women of all sizes. "Whether it's lingerie or swimwear or ready-to-wear clothing, I'm constantly wishing there were things that existed that don't currently exist for plus-size women," she says. "I'm always happy to bring my aesthetic and my design eye to a new category that I feel like is missing from the market for these women, that really rely on people like myself to move the needle forward. I'm excited to see that we're able to create these items to help finally change things."
But she's not the only one who's been looking for better plus-size lingerie—Gregg says that other women have reached out to her asking for the exact same thing. "Anytime I share an outfit where I have great cleavage, or I may be wearing a strapless bra, or I might be wearing something sexy, I constantly [get] asked what underwear I'm wearing, what bra I'm wearing, and specifically if I would ever [make] my own collection," she says. Why do they turn to Gregg, specifically? She says it's because she can do "bigger-busted ladies" justice—after all, she knows the struggle.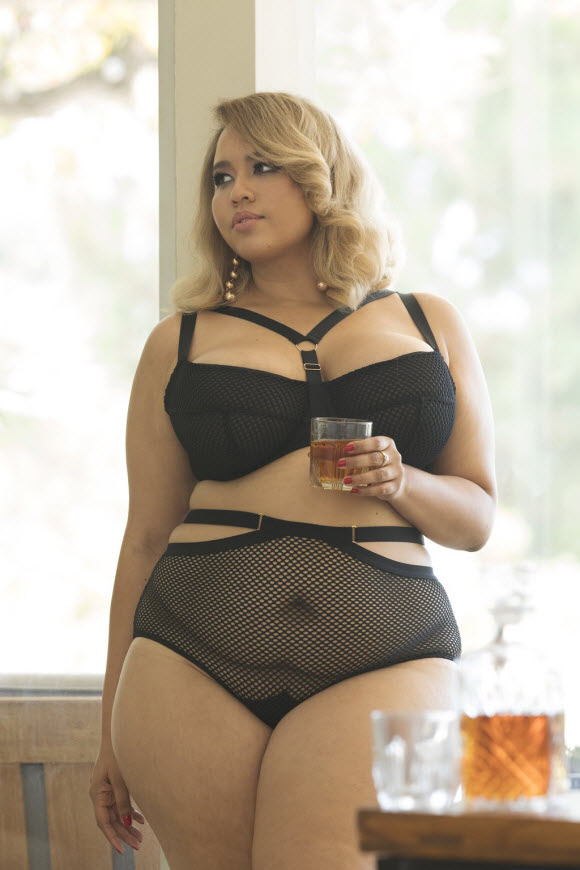 Gregg wants her lingerie to really stand out from the crowd and help shoppers express their identities. "All bodies are good bodies," she tells us. "And that philosophy kind of goes into everything I design, from my swimwear to my collection with Premme, to now this lingerie collection. It's really about empowering women [and] making them feel sexy and confident in their skin."
You can shop the entire Gabi Gregg x Playful Promises today. Prices range from $19.50 to $45.50. And you won't have to wait long to find clothes to wear your new lingerie with: Premme's fall ready-to-wear collection launches on Friday.
Source : glamour