As fans mark the 37th birthday of their favourite childhood storybook characters, the more grown-up ones now have a way to celebrate in a more… adult style.
Lingerie company Yandy is putting their own lacy spin on "the boy who lived". Revelio!
While the product is not officially named after Harry Potter, it's pretty clear what "Magical Student Fantasy Lingerie Costume" is drawing on for inspiration.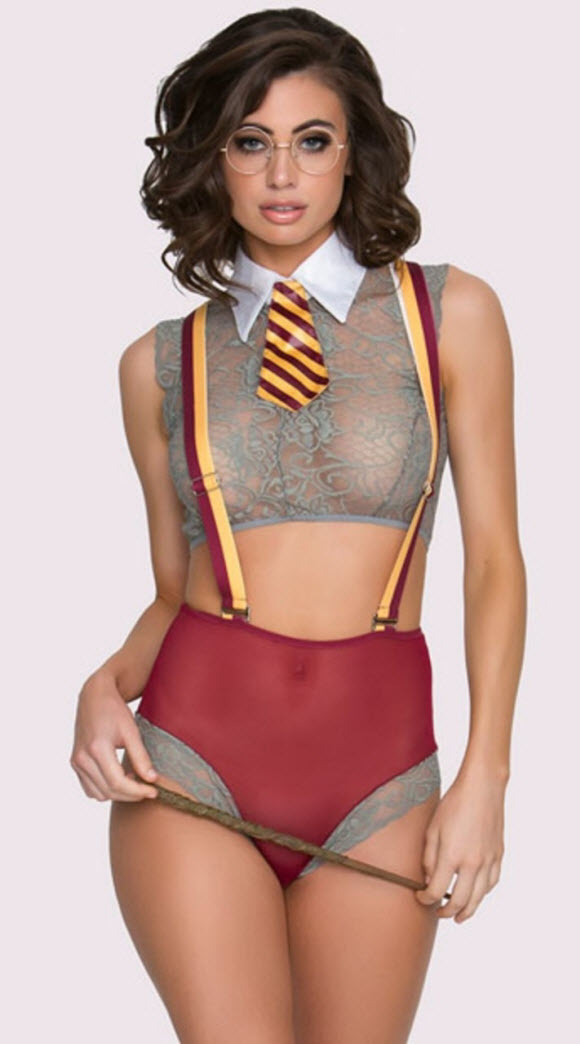 "Cast a bewitching spell in this exclusive magical student fantasy lingerie costume featuring a sheer, grey lace crop top with a white collar, a sheer, burgundy high waisted panty with a grey lace trim, a cheeky cut back, removable burgundy and gold suspenders, and a matching striped tie," the website writes.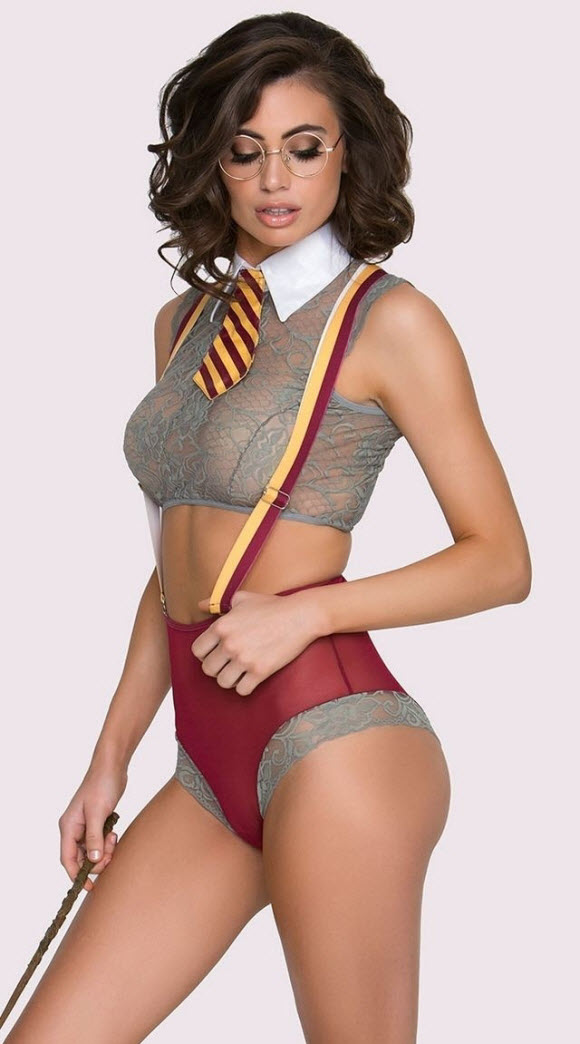 Basically, it looks like a Harry Potter Halloween costume, but see-through. Maybe this is what everyone at Hogwarts had on under their robes?
"The Fantasy Lingerie" collection also features underwear inspired by other storybook characters, including Alice in Wonderland, Wonder Woman, Cruella de Vil and Little Red Riding Hood.
Yandy also offers some more covered-up versions of its Harry Potter look, which are more family friendly.
Source : newshub