Lara Intimates is a sustainable lingerie company based in Soho, London. It was founded in 2016 by Cindy Liberman and Faith Leeves during a work placement year at the London School of Fashion.
While working for other fashion brands and visiting factories overseas, the two became frustrated at not being able to find lingerie brands that cared about both fantastic fit and sustainable production.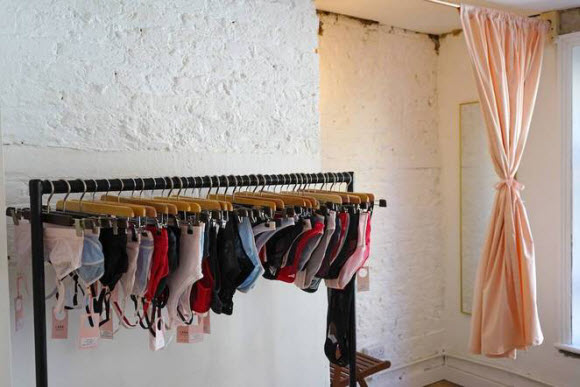 So they decided to do it themselves, naming their new company after an imaginary girl who is "the persona behind the brand — stylish, sophisticated, fun, creative and absolutely loves pink." Production takes place in a modest studio located above a bar that's divided into two-thirds factory, one-third office.
I saw the Lara factory in person while attending one of its popular bi-monthly bra-fitting parties. These are an essential way for Lara Intimates to reach out to customers and allow them to try on sample products; the rest of the time, the business is online.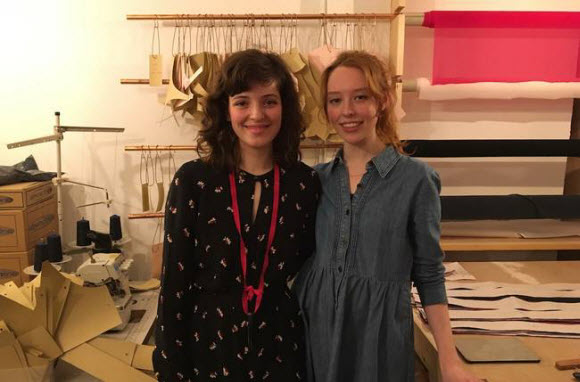 It's clear that Leeves and Liberman prioritize sustainability in a very real and tangible way. This is refreshing to see in an industry that tends to greenwash its environmental commitments. All of their fabrics are reclaimed from factories and brands around the world. As Liberman explained, a big brand might request 100,000 meters of fabric, but then toss the leftover 2,000 meters in landfill. Lara Intimates works with a British supplier that sources this extra fabric and brings it back to England. If it comes in an odd color, such as neon green, the supplier will dye it black at a British dyehouse.
The same supplier sources hook-and-eye clasps and gold hardware from factory surplus, while the elastics and underbands come from a manufacturer in the UK.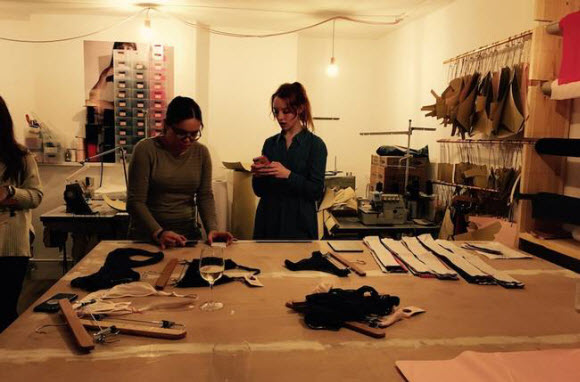 Leeves works on production with two employees and cuts out numerous bras and pants simultaneously, so as to minimize fabric waste. What cannot be used is shredded and kept for stuffing a future garment, yet to be released.
Because Lara Intimates produces everything in-house, it has no factory minimums. The production staff (which currently consists of three women) makes exactly what it needs, offering a wide range of sizes from 28A to 36E, without having to keep everything in stock.
The product line consists of 5 bra styles, 4 briefs, and 1 bodysuit. All of the bras are supportive without underwires, padding, or hefty straps. I tried on a few styles and was impressed at how lightweight yet solid they felt.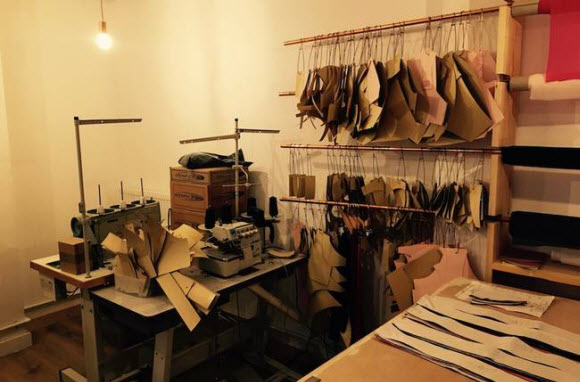 Last year, the two women won a social impact grant for their work, enabling them to hire two additional staff. Liberman told me that the university is excited about what they're doing:
It's rare to find a business, especially when you're really young, that's interested in growing and scaling, but also has the technical maker ability and a lot of craftsmanship to it. I think that makes what we're doing really interesting.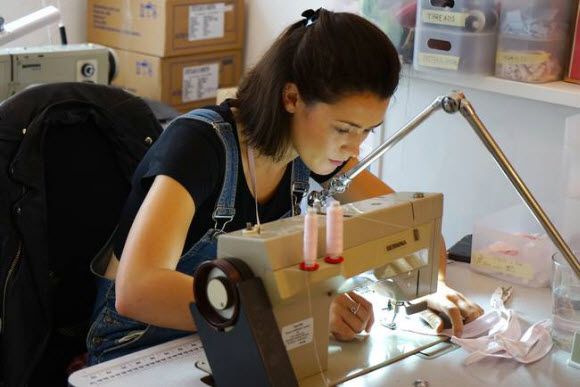 'Interesting' is an understatement; 'hopeful' is how I felt. The fashion industry is so notoriously bad, so plagued by over-consumption, waste, and human mistreatment, that a business like Lara Intimates shines like a beacon of hope. It shows that it ispossible to do things differently; and that, if done well, people will support it. Even I, who'd had no intention of shopping, walked away from the bra fitting party with a new set in hand. I was happy to buy a supremely comfortable, high-quality product directly from the women who'd made it.
Source : treehugger