A SEXY lingerie model has hit back after an advert featuring her gyrating in her underwear was banned following complaints it was like "amateur porn".
The red-hot video, which played in Bra N Things stores, featured 2011 Australia's Next Top Model winner Simone Holtznagel posing in a series of sexual positions.
The racy Australian advert, which shows blonde bombshell Simone clad in lace bras, see-through pants and stockings, features lingering close-ups of her perfect body.
A series of complaints, including one branding it as "like a very amateur porn movie", to the Australian Advertising Standards Bureau (AASB) forced the brand to pull the adverts.
On Sunday, Simone hit back at "prudish" critics of the racy advert in a lengthy rant on Instagram.
She wrote: "Honestly, it's just soooo offensive to show a confident, sexy WOMAN in her LINGERIE in the window of a (plot twist) — LINGERIE STORE!!!! Won't somebody please think of the children?! I mean it's just truly outrageous.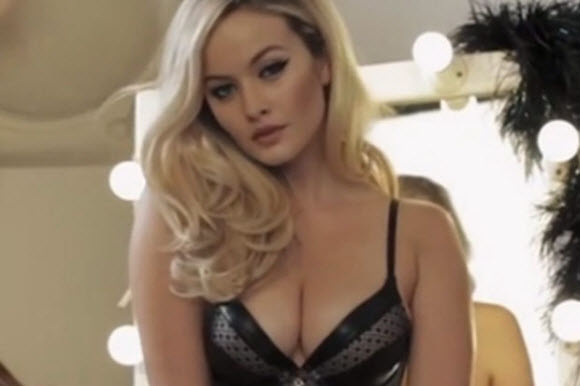 "How dare you sexualise my body. How dare- after all society's requests, you take a confident and carefree depiction of a normal, healthy womanly body, promoting women's products to women, and deem it offensive.
"Do not impress your insecurities on me, whether physical or sexual."
Bras N Things said they received "very little feedback from customers" and "do not feel that it has breached any advertising standards".
"The video advertisement is playing on digital screens in our store window in limited stores. There is no sound with the video, it is imagery only," the retailer said.
But the Australian advertising watchdog banned it, saying the "manner in which the lingerie is model by the woman is sexualised".
"The silent, moving image draws the eye of passers-by" while "the model is stroking her hair and her moving her body suggestively and that this amounts to a sexualised impact".
The video has now been replaced with pictures in the retailer's stores.
Source : Daily Star