Australian lingerie line, Nancy Ganz, has lunches a new lingerie line .
Shapewear, and specifically big Bridget Jones-style knickers, have often been stereotyped as the opposite of sexy.
As much as they smoothe and flatten, high-waisted pants and Spanx-style separates seem unfashionable – designed to look good in clothes, not out of them.
Until now that is.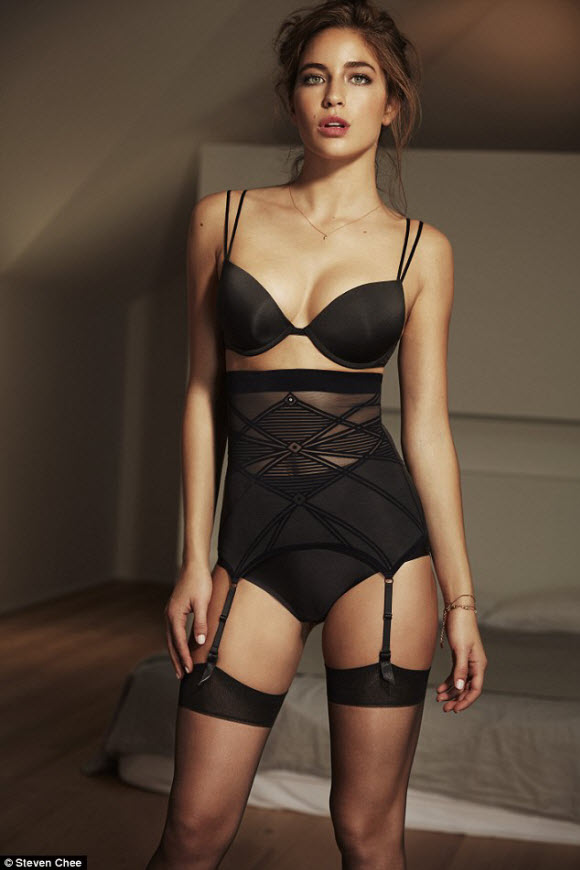 Esteemed Australian lingerie line, Nancy Ganz, has decided to overhaul the commonly-held belief that shapewear isn't sexy, by way of their new 'Lingerie With Benefits' collection.
The line claims it blurs the line between 'shapewear and lingerie', in a collection that features big pants with a French-influenced twist as well as sexy one pieces and pretty, supportive bras.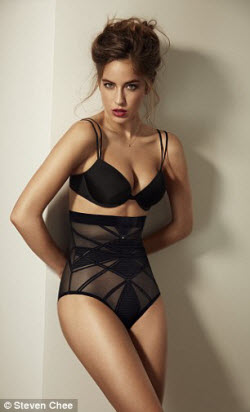 Priced between AUD $44.95 and AUD $149.95, the collection prides itself in featuring shape-controlling technology.
But thankfully, the underwear still looks delicate and feminine.
'Given the Bridget Jones film launches this week, we thought this was perfect timing to offer a new solution for women,' the brand said of the new line.
'Everyone knows the famous Bridget Jones moment where she makes a quick dash to change out of her nanna knickers after a date.'
The brand explained that there is no need for 'nanna knickers' anymore – with this line, the range can become 'a part of a woman's every day, essential to avoid the awkward quick change'.

The fashion-forward Lingerie With Benefits collection was shot by Stephe Chee and it is available to buy now, in advance of Bridget's return to our screens on Thursday.
The Nancy Ganz Lingerie with Benefits is on sale at David Jones and Myer.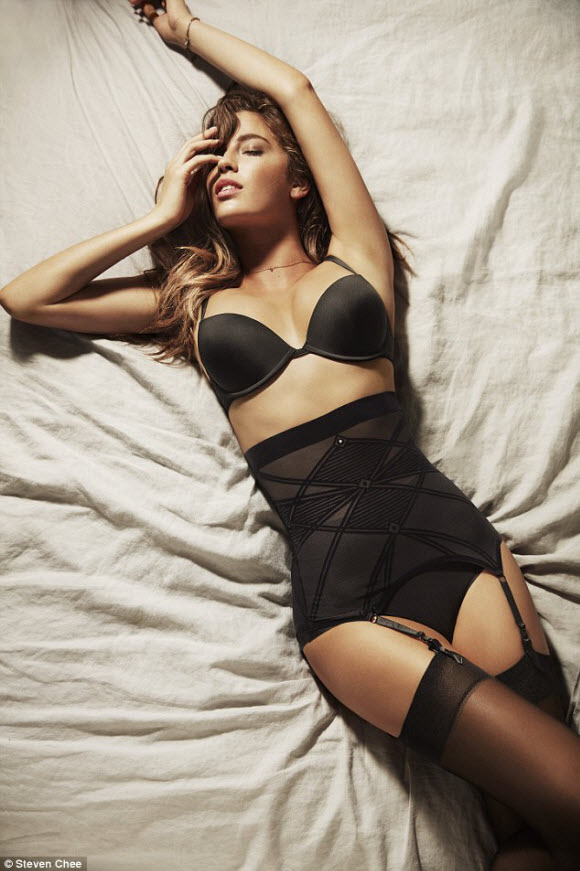 Source : DialyMail