A sexy New York cop catches crooks by day and shows off her curves by night working a a lingerie model.
Samantha Sepulveda is an officer in Freeport, Long Island, according to a New York government website, making $143,000 last year.
But when she's not heating the beat, she's hitting the beach to show off her bikini-clad body for her Instagram account which has got more than 110,000 followers.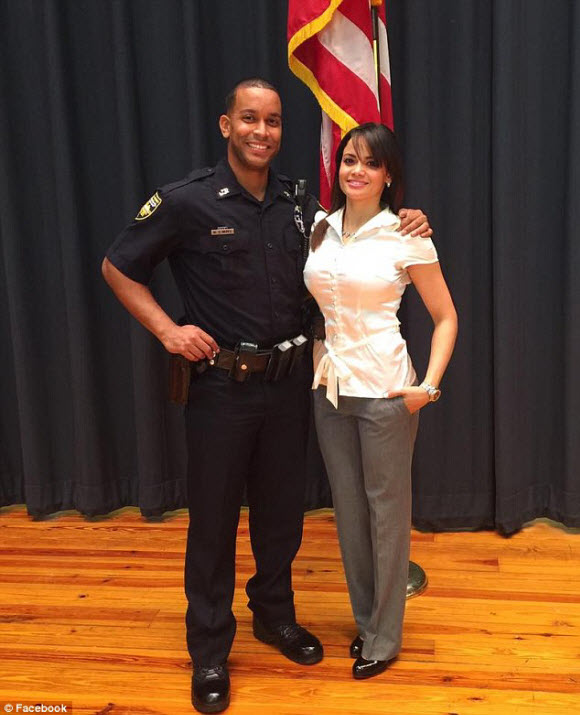 She claims she is so attractive, she doesn't even need to grapple with suspects; they come along willingly.
'I talk men into handcuffs all the time because they don't want to fight me,' she told The New York Post.
'You can arrest me any time!' is another favorite joke she hears at crime scenes.
Sepulveda believes that being a female cop means she can deal with tense stand-offs better than the guys.
'With a female officer, their guard is lowered. There's less aggression and the situation is defused,' she said.
In one example, she claims she was patrolling her small town when a man, who had beaten his wife and threatened to kill cops running after him, was so overwhelmed by her beauty, he froze.
He even asked her out on a date as she arrested him, according to Sepulveda.
Sepulveda, 32, became a cop in 2010. Three years later a friend invited her to model in a runway fashion show for their lingerie company.
The selfie-loving cop has since traveled the world modeling underwear in the UK and Spain, to Australia and Nicaragua.
While she admits her raunchy campaigns have raised some eyebrows, she insists her sexy shots 'celebrate a woman's body.'
She added that many of her male cop colleagues moonlighted as plumbers or electricians, but if anyone had a problem with her job, she had one piece of advice.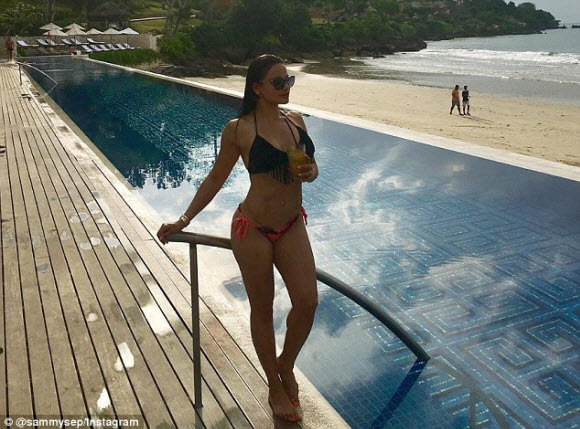 'If people find the (photos) offensive, close your eyes!'
Meanwhile, Sepulveda says she tries to keep it professional at work.
The Dominican Republic-born cop, who earned an MBA in finance before joining the force, says she goes make-up free and ties back her hair when in uniform.
Source : Dailymail