Victoria's Secret Angel Elsa Hosk possesses features that are nothing short of heaven-sent.
But while she may have won the genetic lottery, this 27-year-old Swedish stunner faces an all-too common woe that many of us share: dry, parched skin.
So, how does Hosk manage to have such glowy skin when she's modeling bikinis on the beach, or simply posing on the red carpet for photographers? Her secret is a special go-to moisturizer that, chances are, you already have in your kitchen.
"I love coconut oil," Hosk tells StyleCaster, remarking that it's her favorite moisturizer for combating her naturally dry skin. "It's as simple as that. It's amazing and also healing, so if you have a breakout or if you have dry hair, it works. It's an amazing wonder product."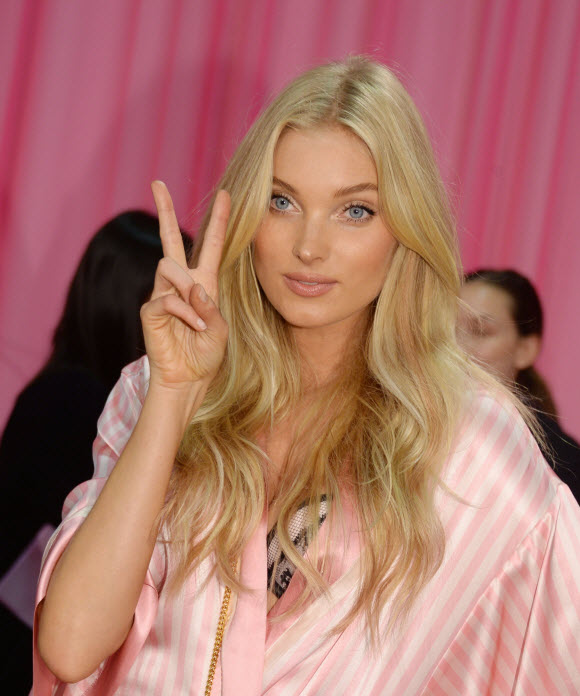 Hosk is really onto something, too. Coconut oil is highly regarded as a beauty product must-have that has multiple uses. Actress Blake Lively uses it on the ends of her hair to retain moisture and maintain a healthy mane, while country singer Carrie Underwood— much like Hosk — applies it on her face to hydrate her skin. Coconut oil is also a go-to staple for making your own coffee-infused body scrub, lotion bars, eye makeup remover, and even lip balm for a pillowy pout. It's no wonder Hosk loves the stuff.
Of course, that's not the only thing Hosk does to maintain her gorgeous glow. In an exclusive interview with FOX News Magazine , Hosk once told about the super-intense workout routine that lets her wear those Victoria's Secret swimsuits all year long.
But in addition to those sweat-inducing, pore-cleansing workouts, Hosk maintains that coconut oil is the secret to her supple skin. And if it works for her, we'll happily slather the stuff on our mugs, too.
Source : Fox News