Violet Summers drops jaws while wearing a scanty underwear set!
The Internet sensation recently served up a double dose of eye candy for her 13.8 million Instagram followers, updating her feed with two sexy shares.
Summers achieved an all-new level of sizzle with an ultra-revealing slideshow where she posed in an alluring lingerie set indoors.
Raising Temperatures In Her Underwear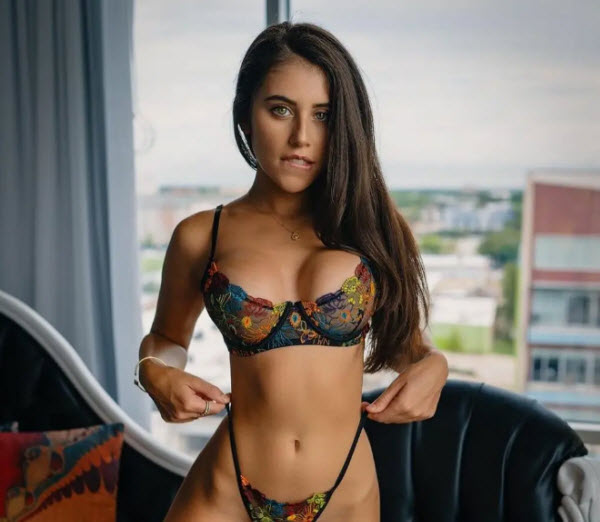 The 24-year-old took center stage, posing directly in front of the camera in an area close to the glass windows. She bent her left knee and placed her leg on a dark blue couch. The bombshell further exuded a sultry vibe as she tugged on her undies, bit her lower lip, and directed her gaze straight into the camera's lens.
In the next slide, Summers was snapped sitting on the chair with her thighs spread. She tucked one leg close to her body while raising a hand to touch her hair.
Wearing Something See-Through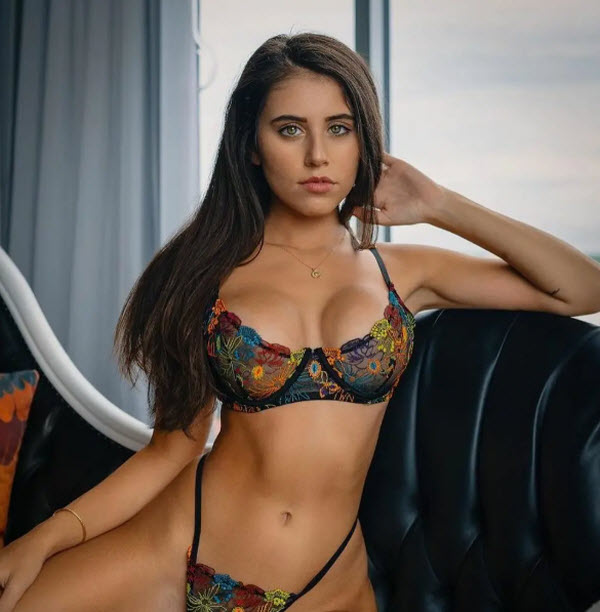 Summers looked like a total smokeshow in a black two-piece set, which consisted of a balconette bra and skimpy, high-cut bottoms. Her top was particularly revealing as it featured see-through mesh cups that left barely anything to the imagination. Colorful floral embroidery provided modest coverage for her busty assets. Although, Summers wore transparent pasties to make sure the necessary bits were obscured from view. The plunging neckline bared her deep cleavage, while the scalloped edges turned her perky chest into a focal point. Its thin straps that went over her shoulders helped highlight her toned arms.
Summers wore matching panties that, like the top, were made of sheer fabric. Thin straps formed the waistband, which stretched to her waist, accentuating the curves of her hips. The front side dipped several inches below her navel, showcasing her taut tummy. In addition, the panties boasted high leg cuts and exposed plenty of skin.
Such A Teas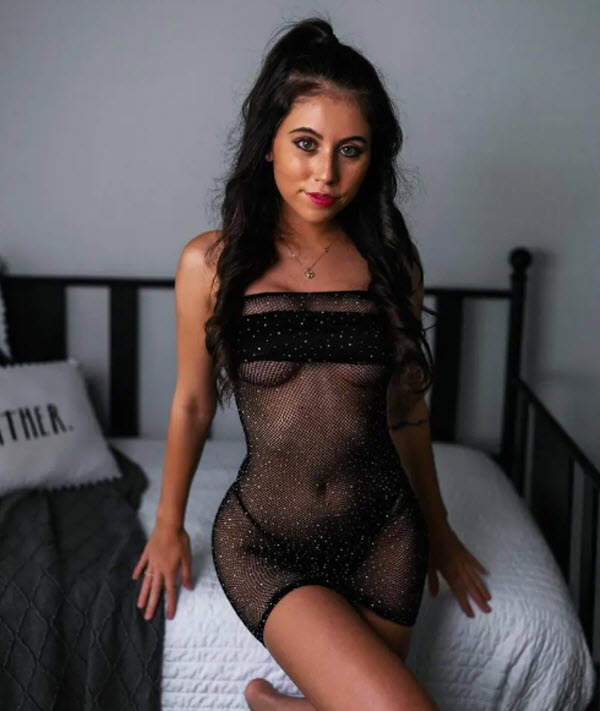 Summers' dark brown hair was parted to the side and styled straight. She also appeared to be rocking a full face of makeup in the series — a move that elevated her look. The application seemingly included light eye shadow, black eyeliner, a few coats of mascara, highlighter, contour, and a hint of red lipstick. In terms of accessories, she opted for a dainty pendant necklace and a bangle.
"Comment below and tell me which pic is your favorite or tell me what you like most about these pics " Summers wrote in the caption.
Making Her Fans Drool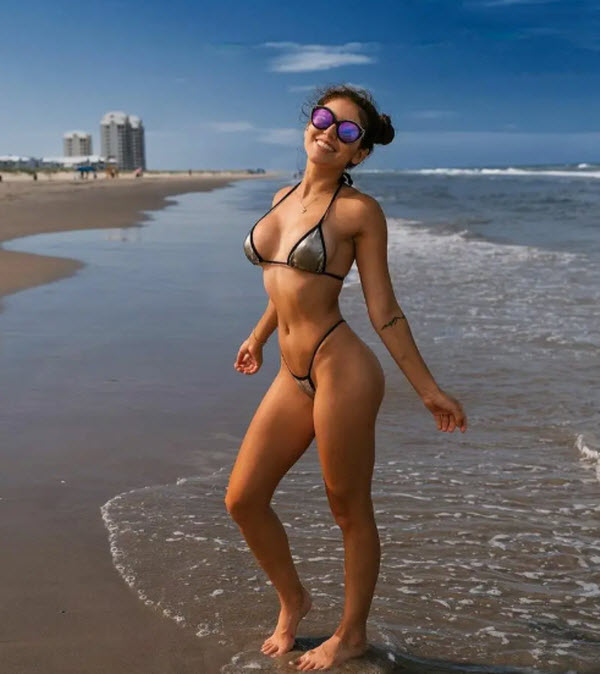 The social media share garnered over 330,000 likes as of this day. Many online supporters dropped gushing messages and compliments for Summers, amounting to more than 8,000 comments in the same time frame.
"Good morning sunshine  you look beautiful and sexy and I love all of them but #2 is a complete turn on!!!!!!!!!!!" one wrote.
"#1… That lip bite  #2 is Very HOT and Delicious looking!!!" added another admirer.
"Picture 1 is so beautiful dear Violet  lovely greetings to you," quipped the third commenter.
"Your eyes are absolutely beautiful and so are you," noted the fourth user.
Another Day, Another Sheer Lingerie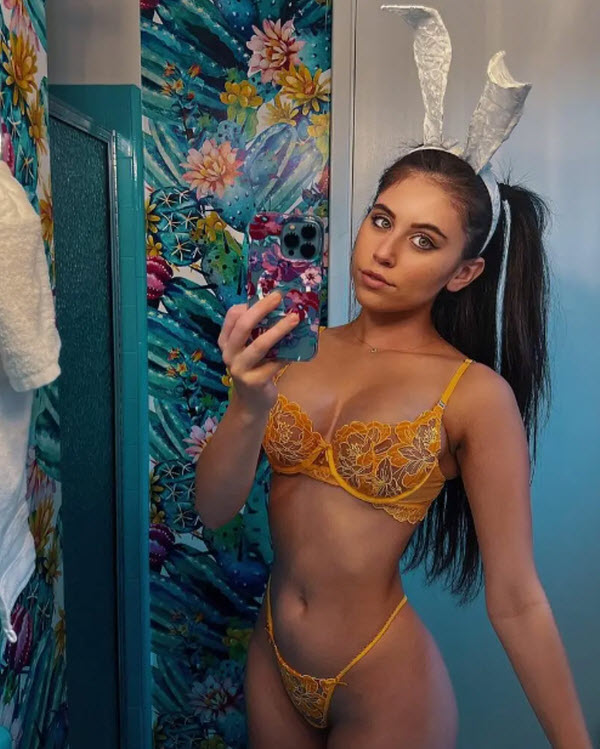 Summers has used Instagram to showcase her killer figure on more than one occasion. On October 30, she stunned fans once again with a photo that saw her rocking yellow lace lingerie that popped against her glowing tan.