One of the most common question that women asking about which is better for me sleep with or without bra ?
The answer for this question depend on some of facts about sleeping in a bra or not , you will find that there are some important points in wearing bra during sleep or not . in this article, we are talking about both then the final decision will up to you.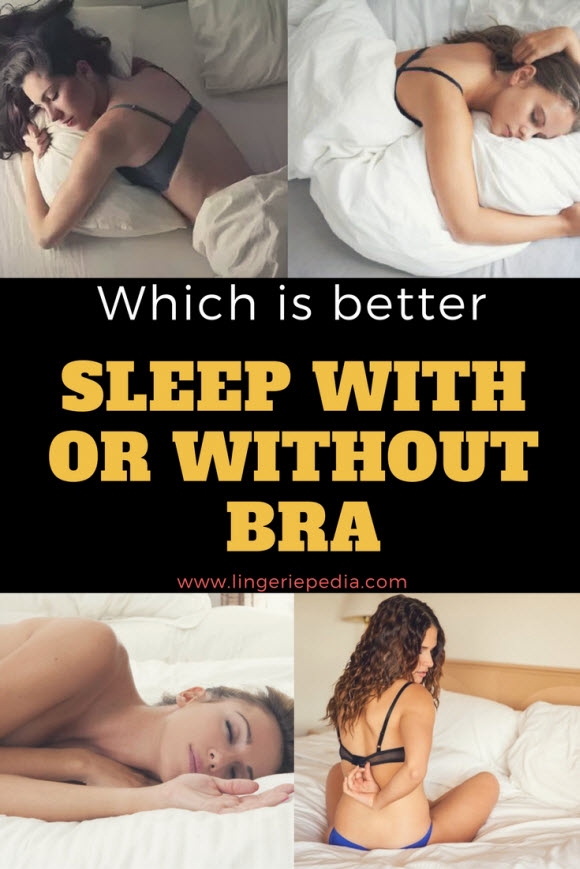 Sleep With Bra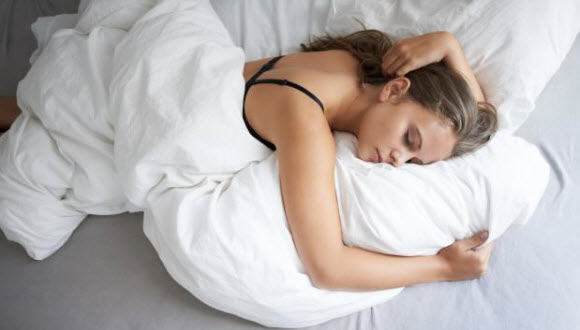 Now you decide to sleep with bra , let's cover this step from all sides .
Wearing Bra During Sleep Not Causes Breast Cancer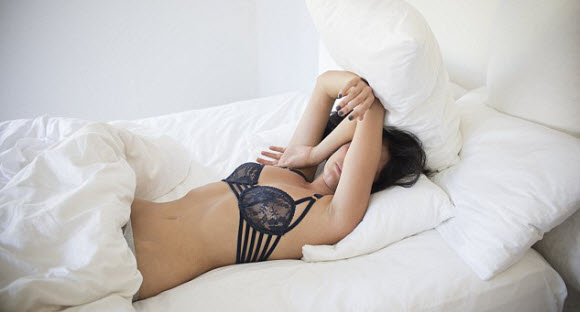 It's one of the most common myths is that wearing a bra while you are sleeping can make increased risk for breast cancer. This is not true. There are no evidence or research to prove that situation and women have been sleeping in their bras for many years without any troubles with breast cancer. There are so many reasons to breast cancer that need to be avoided sure but wearing a bra during sleep is not one of them.
"There's just no evidence that any type of bra, or a tight-fitting bra, is harmful in any way," says Holly Pederson, M.D., director of medical breast services at the Cleveland Clinic.
Wearing Bra During Sleep Not Prevent Them From Sagging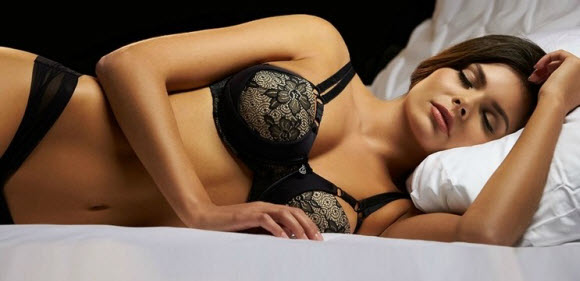 There are no evidence or research to prove that wearing bra during sleep can prevent from sagging . Sagging or changes in the breast shape and size are due to a number of reasons : breastfeeding and pregnancy being the most common reasons beside time, gravity and gain or lose weight .
If you are busty and have big breast size , maybe wearing a bra during sleep will help you to get more support to your breasts and feel more comfy .
What Should I Do When I Decide To Sleep With Bra ?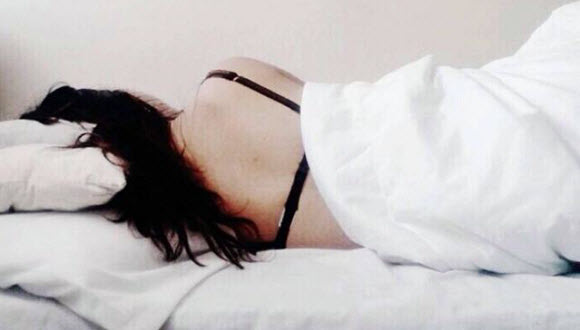 Now we know that sleeping with bra not causes breast cancer or prevent sagging but you still decide to wear bra so you have some consideration to do before this step .
– you have to get the right bra , this is mean picking one not too tight and stay away from an underwire bra and choose one made from comfortable and breathable fabric because bad bra mean restrict blood flow or cause damage to your skin in the form of indentations .
– camisole specially what built in bra will be good choice for you and you can find many styles of bras in stores that gives you support and feel comfy during sleep .
Read : Step by Step : Your Guide To Learn How To Measure Your Bra Size Correctly
Sleep Without Bra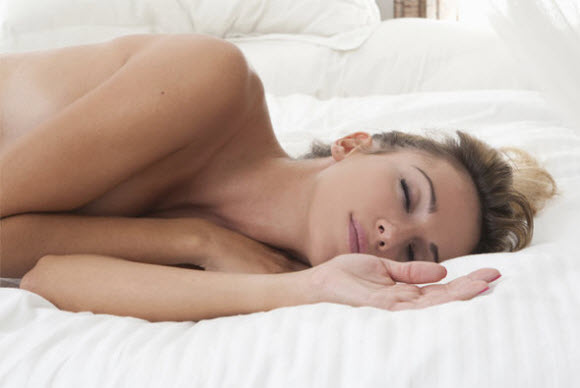 Now we know that no harm from wearing bra during sleep , so women whom prefer to wear bra while sleeping said no harmful to do that and maybe useful to us and this is them opinion , but the others said No Way and them have another reasons so let's take look .
Sleeping Without Bra Avoid Restrict Circulation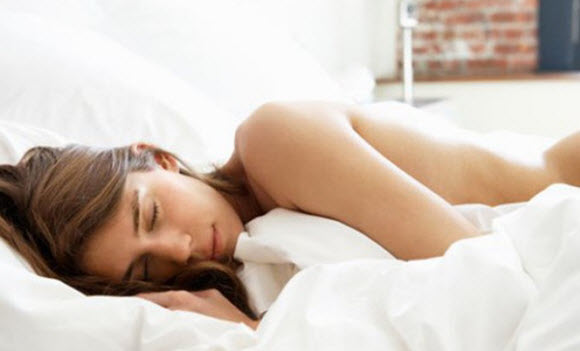 If you sleep with bad bra your circulation will have troubles , and this is happen mostly if you wear too tight underwire bra because it constrict your pectoral muscles this make bad effect in blood flows through your chest and arms so you will find hurt ub breast's tissue and too much pain in your arm when waking up .
to fix this problem i recommend to stay away from too tight bras and prevent wearing underwire bra when you sleeping . or sleep without bra and this will much better .
Sleeping Without Bra Avoid Skin Irritation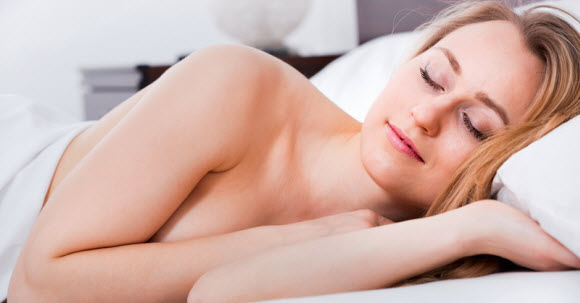 Skin around breasts at women is very sensitive than other parts in body that mean this is need more care.
Same to circulation troubles we can find breast skin irritation causes by bad bra like too tight one .
Even it fit well, skin irritation can happen from adjustable straps,underwire and hook closures . all these items can irritate your breast skin while you sleeping .
The fabric of your bra also can irritate your breast skin like lace and synthetic fabric made with chemicals can do a number on your delicate breast tissue.
Try to choose bras that are made from at least 80% cotton and free from any extra bells and whistles to stay away from irritating your breasts.
Sleeping Without Bra Avoid Interfere With Lymph Nodes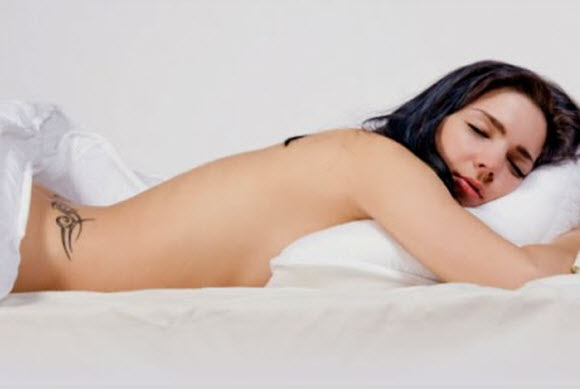 Body have various lymph nodes within the area around breasts. the lymph nodes facilitate to drain toxins and other waste products, like estrogen, from breasts.
So when you sleep in too tight bra , you constrain those lymph nodes. This makes it difficult for them to freely drain the necessary fluid from your breasts. This can cause an unhealthy build-up of toxic fluids and waste.
Sleeping Without Bra Avoid Breast Fungus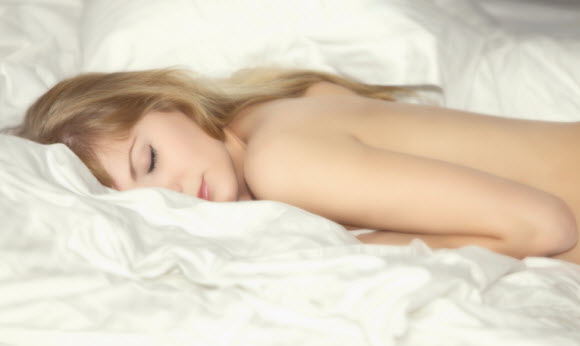 Wearing bra while sleeping and covered by pajamas can increase body temperature leading to sweaty breasts and this is good environment for fungus growth .
Women breast in normal case be in 37C/98.6F , by wearing bad bra during sleep that is too tight or made from fabric like polyester it raised the breast temperature and this is help fungus to grow .
So we recommend to stay away from bad and pick good fitted bra that made from breathable fabrics or sleep without bra .
Finally we discussed two opinions about wear bra while sleeping or not and the decision is up to you , and if you have any another opinions feel free to say in comments .