Daisy Lowe is passing on her underwear expertise to hapless gift-givers in a tongue-in-cheek Agent Provocateur ad, as the star sizzles in very revealing lingerie.
She's a stunning model who is no stranger to stripping down to her undies for a racy shoot or two.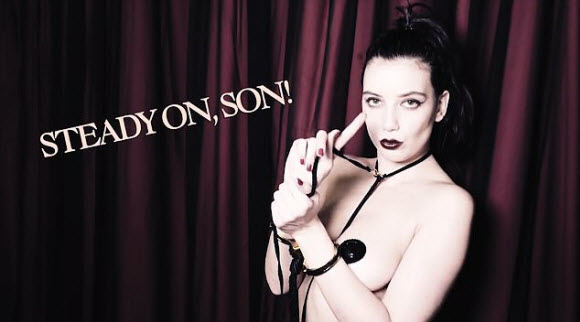 The stunning model can be seen helping a clueless customer to find the perfect Christmas gift in the promotional clip for the lingerie brand, flashing her pert posterior and much more.
In the ad, called How To Get It Right, Daisy tries on increasingly revealing looks in a bid to find the perfect gift for the eager boyfriend, desperate to please his beau.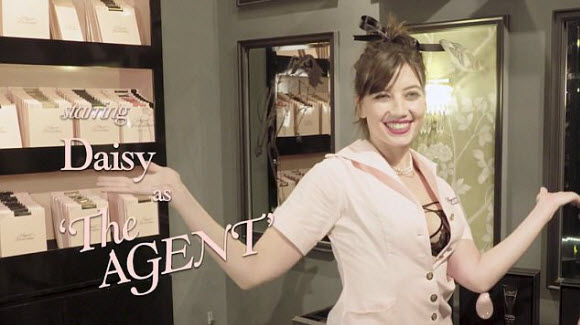 Helping the clueless gift-buyer, played by Jack Guinness, she suggests a slew of gifts he could give to his girlfriend over the festive season.
Acting out a list of rules when finding the perfect festive lingerie, Daisy first showcases the rule to 'Know Your Woman' and playing a variety of fashion forward females.
Going from 'demure' in glasses and a half cup bra, to 'cute' in sating underwear with a lollipop and pigtails, Daisy's looks get racier and racier as the video goes on.
The fashion star then goes for 'kinky' in a pair of cage knickers with suspenders and thigh high boots, followed by 'flirty' as she dons a feather duster, before going completely topless with just nipple tassels to protect her modesty.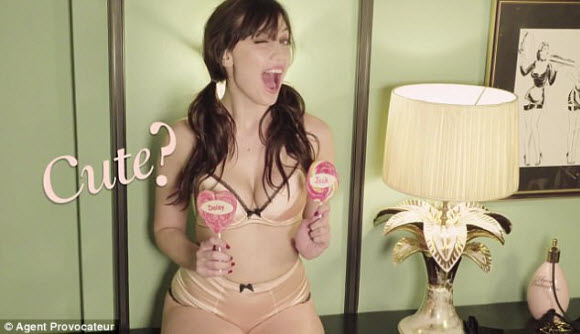 Daisy's next lingerie rule is 'Know Your Size' followed by 'Get It Right The First Time', and the video finishes with Daisy playing the delighted girlfriend opening an Agent Provocateur box at home.
The stunning brunette beauty as worked for the fashion brand since she was 14, with the brand's creative director recently appearing on her podcast Femme.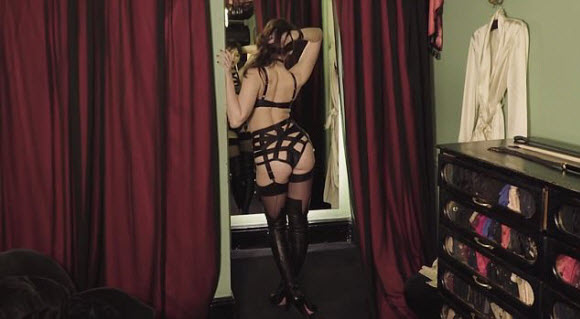 She said at the time: 'This week I am joined by the incredibly talented and empowering femme, gorgeous from her core, creative director of Sarah Shotton.
'I started working for AP at 14 & so I've had the pleasure of working with her for half my life… including our many adventures in underwear!'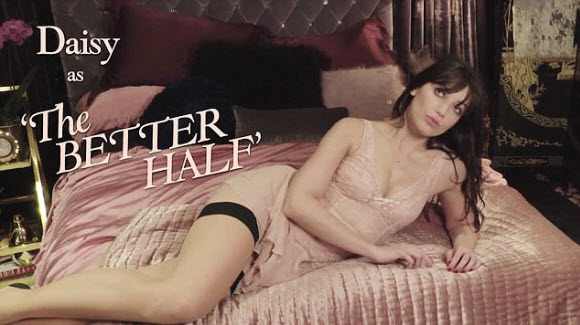 Source : Dailymail