Teen Mom star gave her customers a little extra when she launched her latest underwear collection .
FARRAH Abraham served up more than just her new lingerie line in Los Angeles yesterday.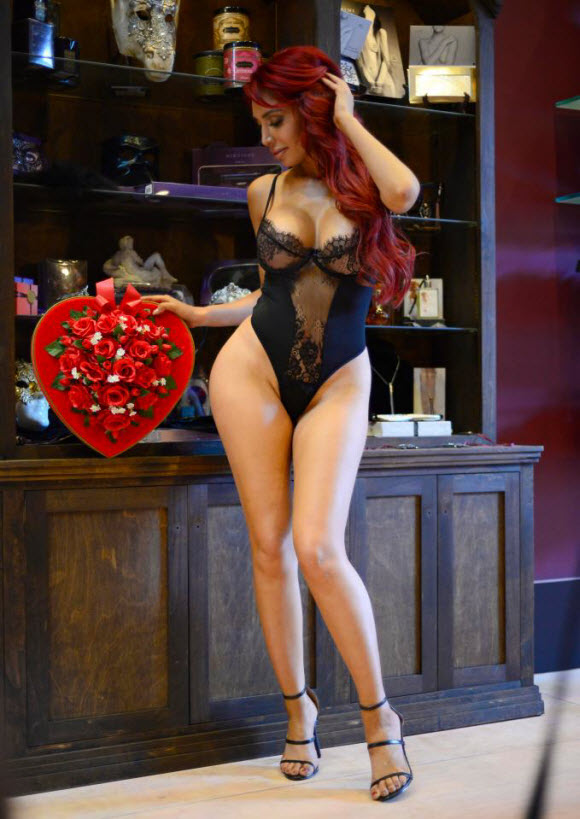 The 26-year-old Teen Mom star gave her customers a thrill by modelling a sexy corset and suspenders from her range.
She also handed out chocolates to get her fans in the mood for Valentine's Day and wandered around the store offering them out for free.
Farrah's venture in sexy lingerie is the first for her Farrahpparel brand.
She teamed up Sepulchra Intimates for the range and is also flogging a new line of sex toys to go alongside the collection.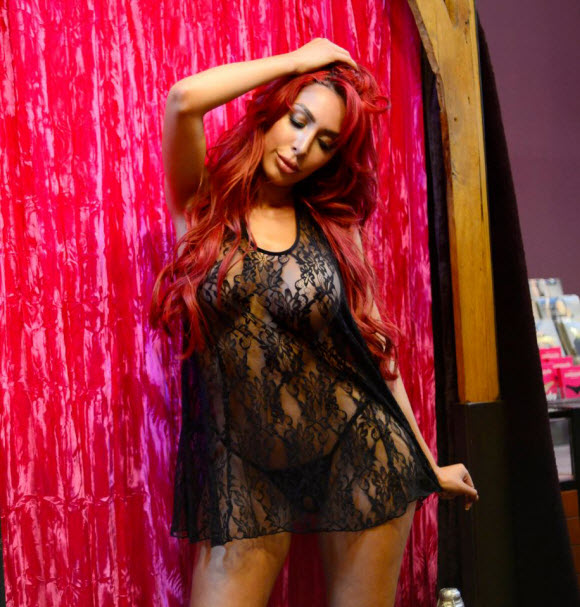 Farrah's new foray into the world of lingerie comes just three months after she claimed she'd been dropped from MTV show Teen Mom for taking part in pornography shoots.
In the promo for her line of adult work, Farrah boasted about showing off her new "designer vagina".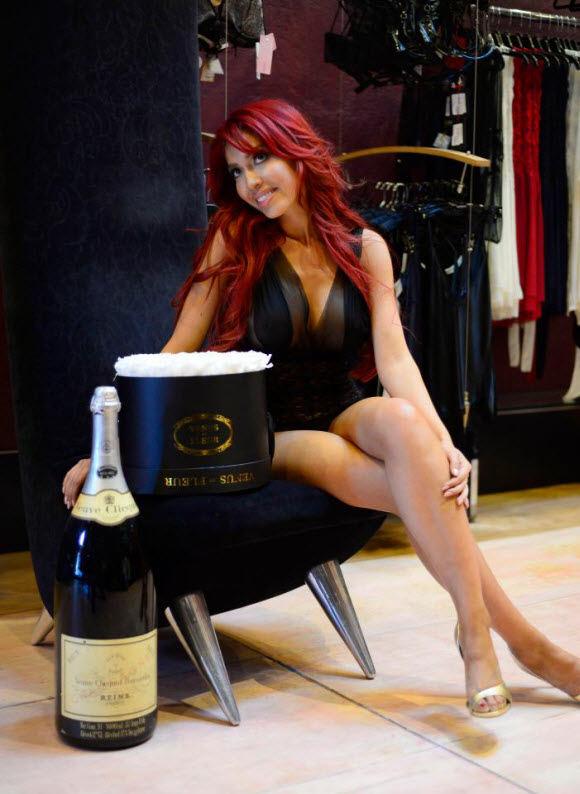 A pal told The Sun Online at the time: "Farrah is excited about her latest surgery and can't wait to show off the results.
"But some people think she's gone a bit too far by revealing all on a webcam.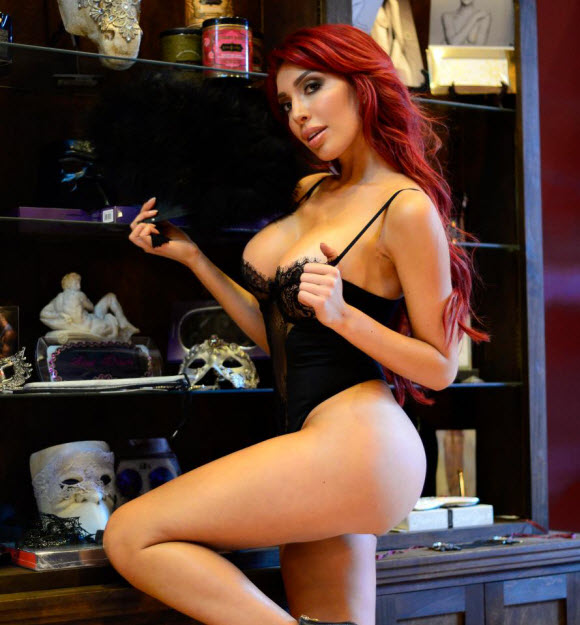 "She has already talked about how much she regrets making her sex tape – and now she's going to be stripping off live.
"Her family and friends have been warning her to think of the effect it will have on her daughter Sophia.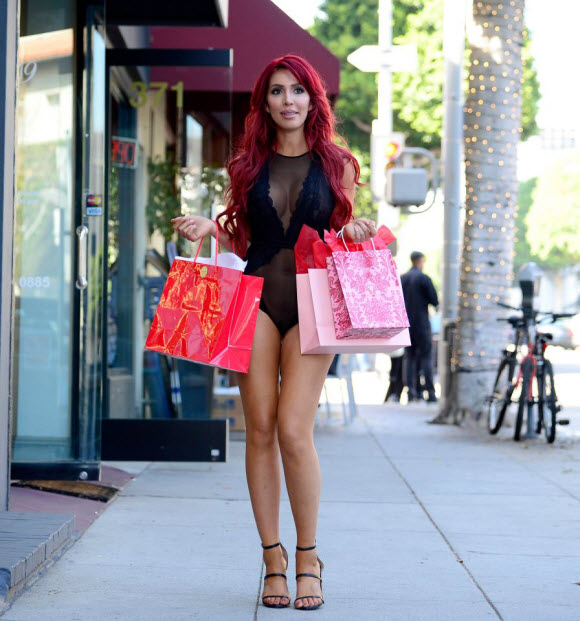 "But Farrah has made her mind up and she's looking forward to it.
"She is hoping fans in the UK will be tuning in to see her new show."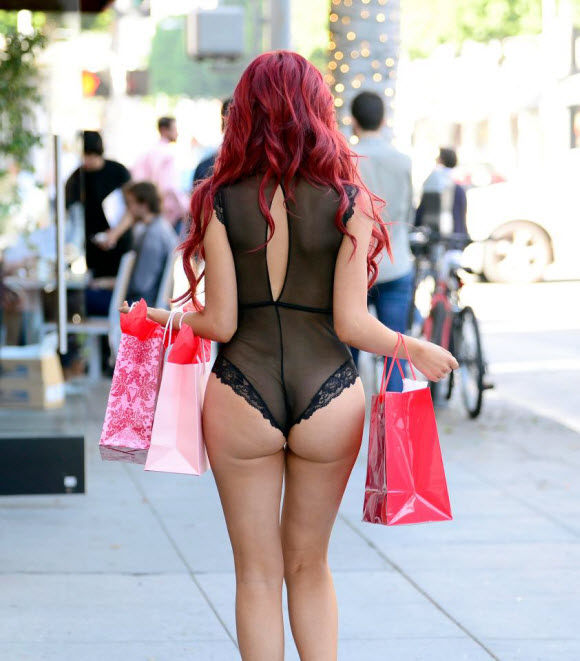 Source : The Sun