Ashley Graham has been on a tear this year, landing some of the top modeling gigs including a Sports Illustrated shoot and a Vogue cover.
And now the 29-year-old curvy beauty is posing in lingerie for Addition Elle, a Canadian clothing store chain that sells plus-size clothing.
On Wednesday images of the Nebraska native in pieces from the 2017 lingerie collection – called Rebel Beauty – were shared. The star was seen posing in what looked to be an ancient mansion.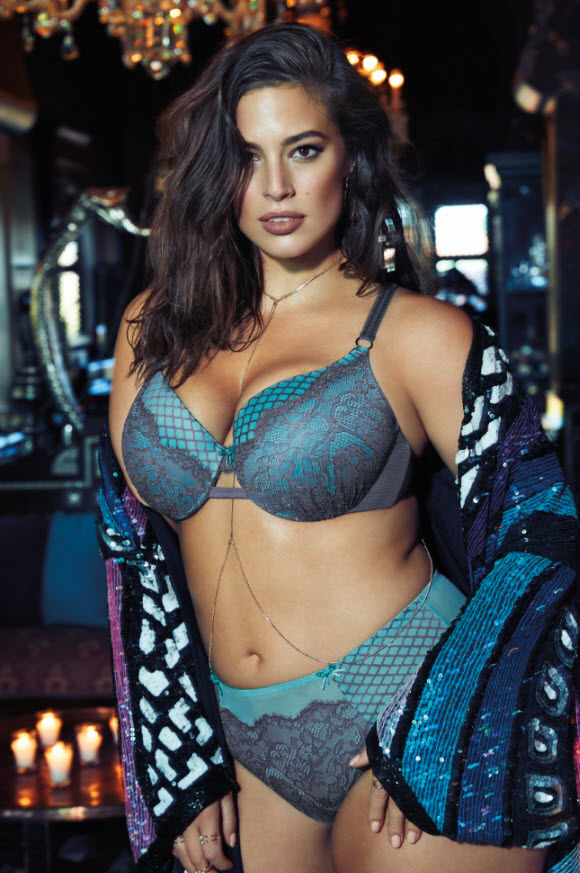 The photogenic star was seen in several different looks.
One was a turquoise set that flattered her every curve. There was purple lace over the bra and panties as well as some netted material for accents.
She also wore a gold belly necklace.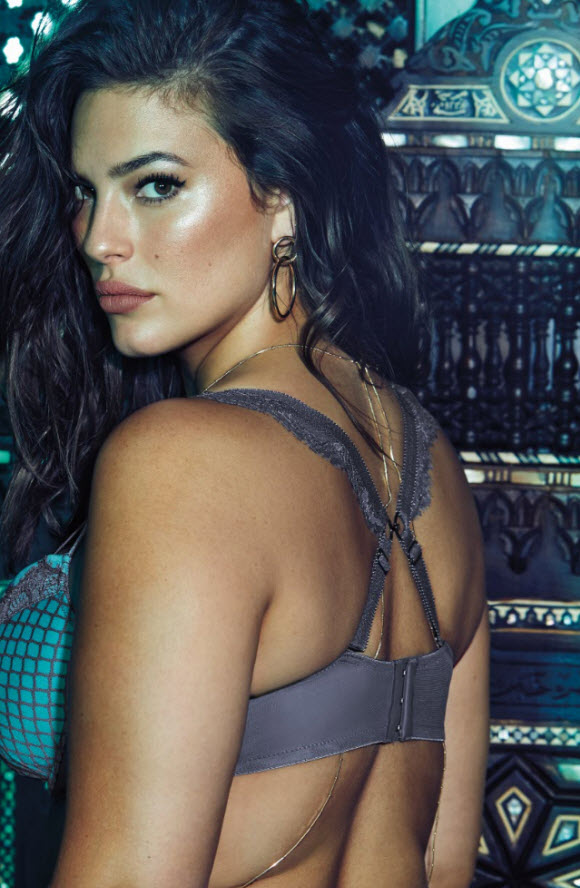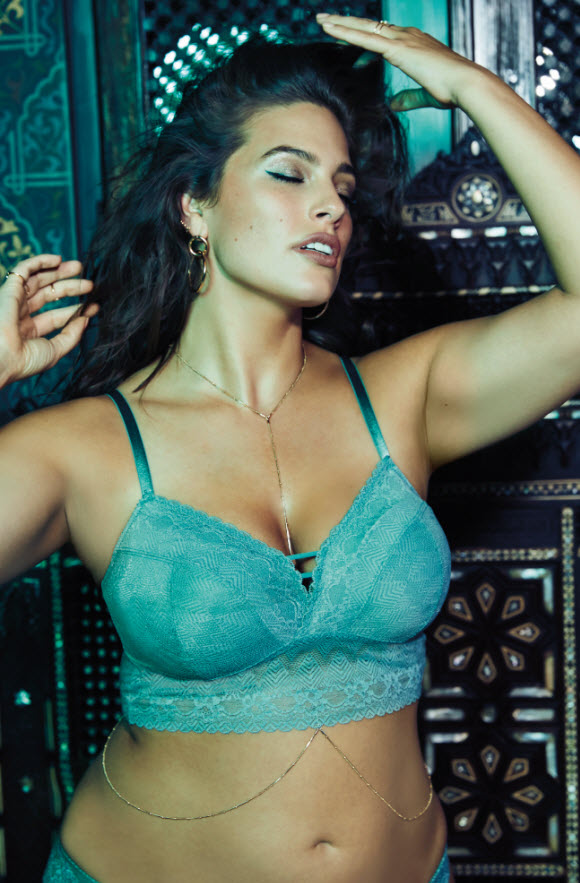 Graham was also seen in a turquoise lace bra top and matching undies.
And then there was a purple set that looked romantic.
Next came a baby doll nightie that was ultra feminine. The top was a bra in the same turquoise and purple pattern as she earlier and the skirt portion was a lavender hue.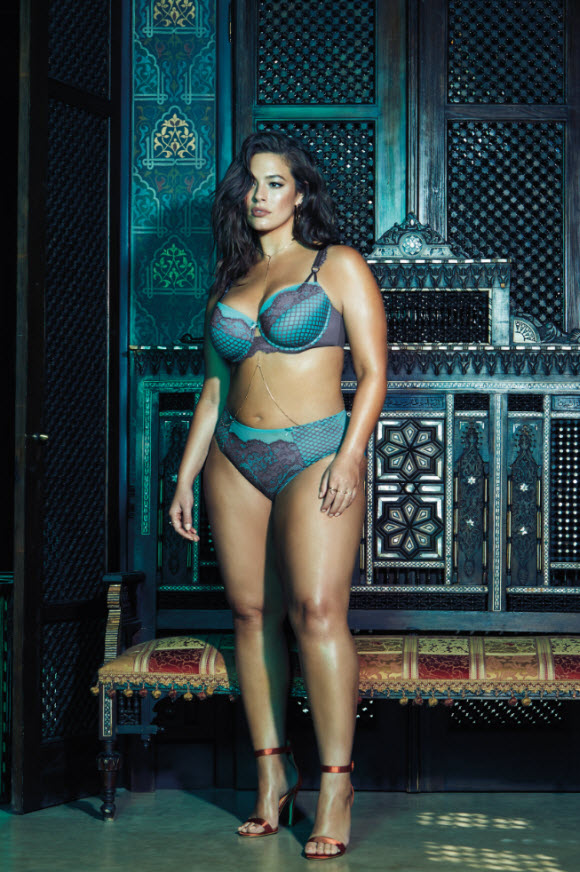 'Rebel Beauty has the same amazing support and comfortable fit as previous collections but this time around Ashley created some sultry new pieces that are sure to become a staple in every curvy girl's wardrobe,' it was stated in a press release.
'Rebel Beauty embodies the fun and romance of summer,' the ad copy states.
The collection will be available on April 4.
Ashley – who's a prominent body activist – exercises at New York's The Dogpound, but eats French fries on her cheat days.
'I've lived the torment of the names. I've lived the torment of boyfriends breaking up with me because they were afraid I was going to be too fat later in life,' Graham said at a March 16 Urban Arts Partnership benefit – according to People.
'I wake up sometimes and I think "I'm the fattest woman alive."
'But it's really about how you handle it when you wake up. I look in the mirror and I have my affirmations. And mine are simple.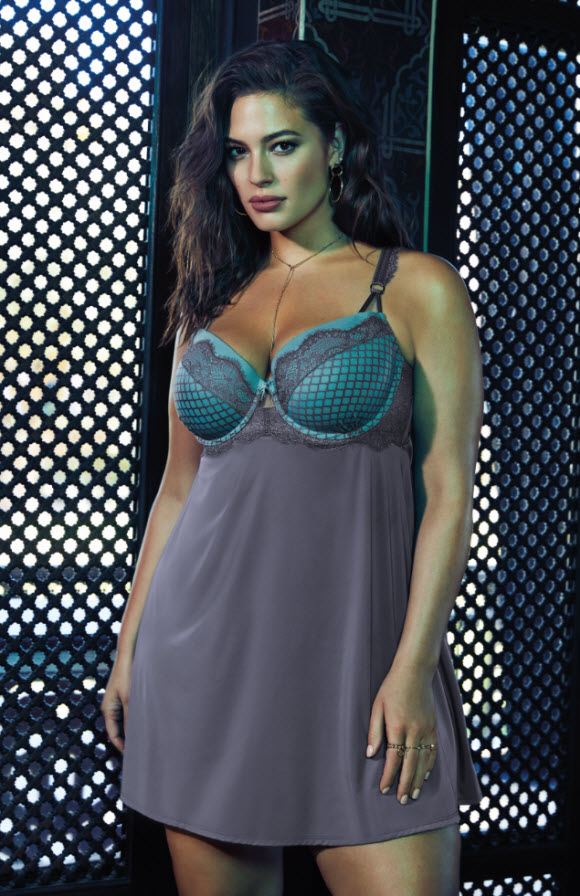 [I say] "You are bold. You are brilliant and you are beautiful." And then if my lower pooch is really puffing out that day, I say: "Lower pooch you are cute." And we have a moment. And if the hips are really popping I say, "I love you too hips."'
The Brooklyn-based brunette continued: 'I think that my career has been a huge testament to how the industry is changing right before our eyes. I don't think that a girl my size, as a model, would ever have been on the cover of Vogue and I'm still so shocked at that.'
Source : Dailymail