Sling a pair of control pants on and suddenly, your arse sits an inch higher, your waist is an inch smaller and generally, everything looks more sculpted.
You look fantastic.
Underneath your clothes, however, you look like you're being supported by scaffolding. There's nothing hot about the shiny, high-waisted Bridget Jones pants or bodysuit you've got on.
That is, until now.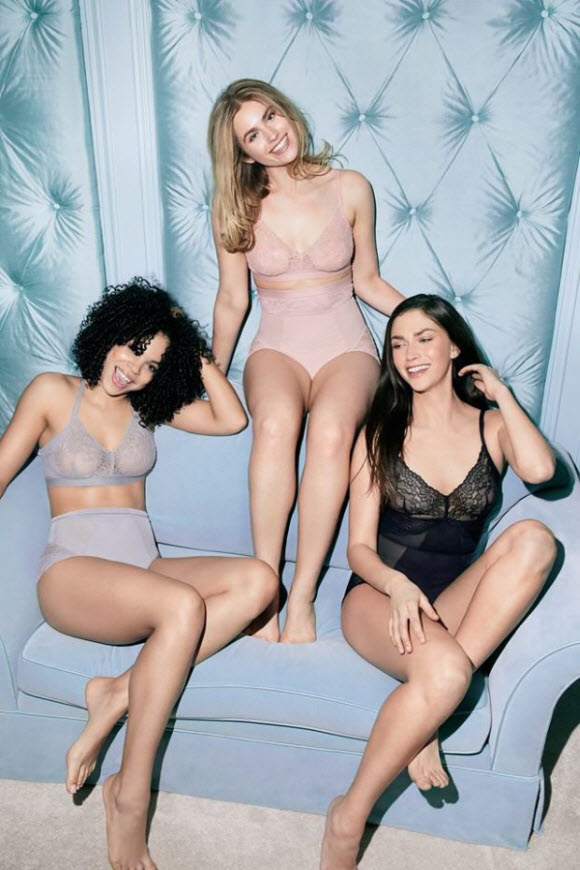 Spanx have just released its first-ever bridal collection and it's way too pretty to be worn exclusively by bridal parties.
The Spotlight On Lace Collection features four pieces – a bodysuit, a bralette, a brief and a high-waisted brief.
'Women, especially brides and bridesmaids, have been asking for a product that they could wear on their special day that was pretty and powerful,' Spanx founder Sara Blakely said in a release.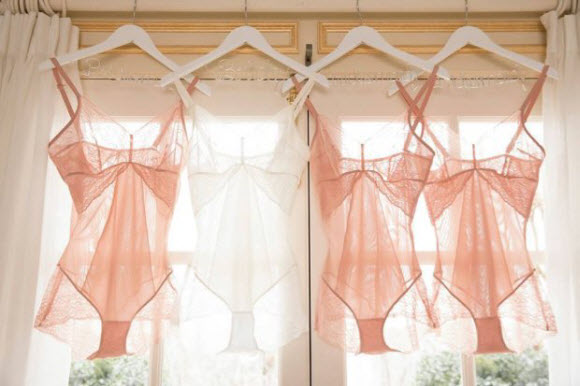 'The best part of designing this collection was the research that went behind it.'
But the bridal collection hasn't been designed exclusively for wedding parties – Spanx says that it's 'perfect for your big day and every little moment in between'.
In fact, we imagine that if you wore any of these pieces on a night out, you'd feel pretty much like Beyonce wherever you went.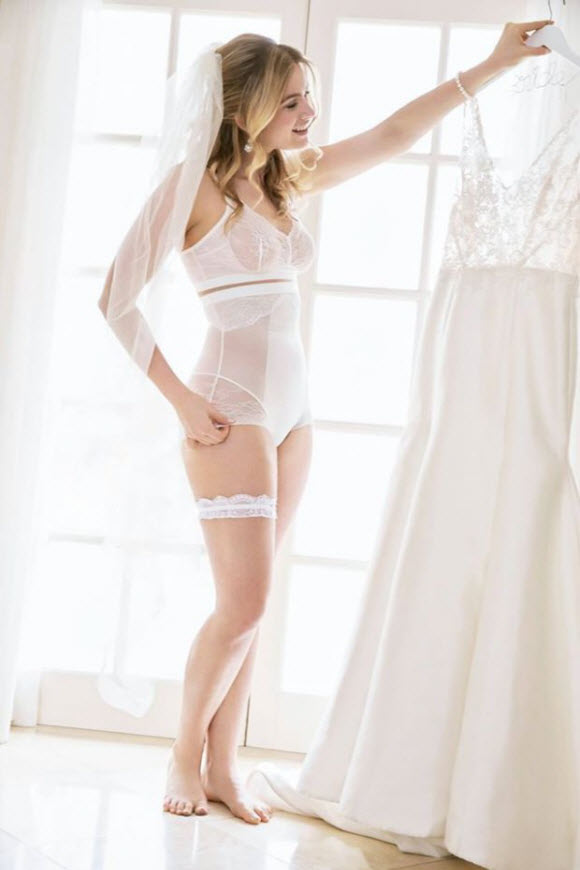 The collection has been created to be 'lingerie with shaping added' (rather than the other way around, which is typically what shapewear has been until now), and it features 'graduated mesh' to target the stomach.
All four pieces are available in sizes XS to 2X, in black, white, rose and pale grey.
Yes to more attractive, supporting lingerie that makes us feel invincible whatever the occasion.
Bad Bridget pants – your days are numbered.
Source : Metro