Ashley Graham thrilled her fans with new sexy snaps with her husband Justin Ervin .
The model and body activist, 29, shared a steamy photo of herself and her husband, Justin Ervin, on Tuesday.
In the snap, the pair are sharing a kiss while in the pool during Labor Day weekend in the East Hamptons, New York.
"No caption necessary #marriedlife," Graham wrote.
The model spent the holiday with friends and she didn't shy away from posing in her black bikini either, striking a pose while lounging on a chaise near the pool.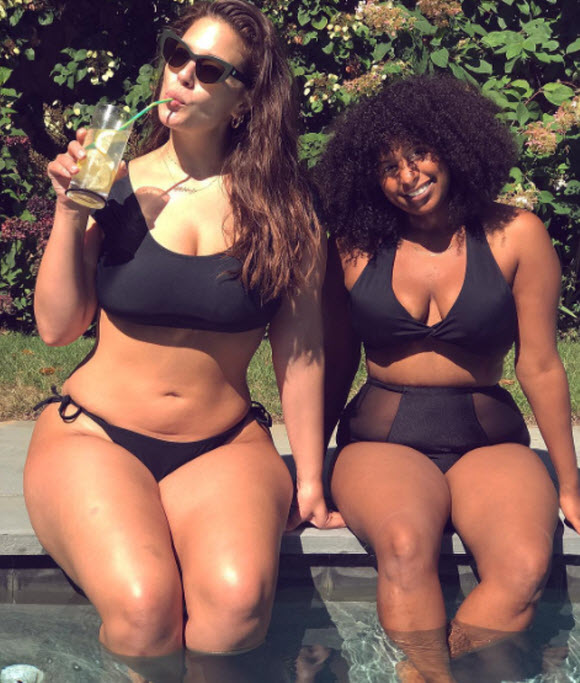 Graham revealed in her book A New Model: What Confidence, Beauty, and Power Really Look Like, that her family didn't take kindly to Graham's interracial relationshipwith then-boyfriend Ervin.
She described meeting the filmmaker while volunteering at her church in New York City, and introducing him to her family in Nebraska.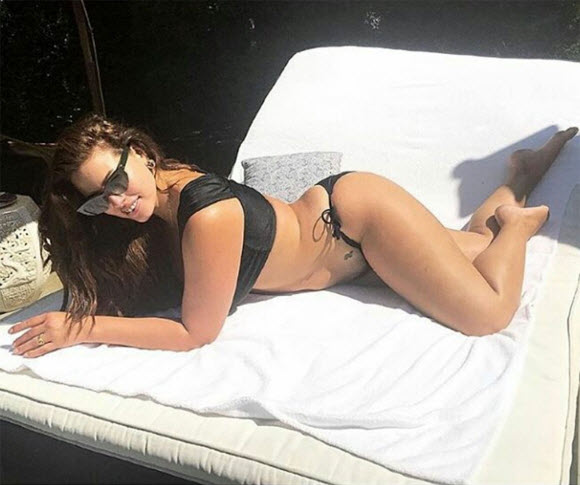 "I never told my grandparents that the man I was bringing home was black," wrote Graham. "I naively hoped everyone would be color-blind — which is not what happened. When my grandparents met Justin, my grandmother was cordial but cold. She greeted him and immediately walked away. When it came time for them to leave, my grandparents didn't even acknowledge him. I had never seen my loving, hardworking and wonderful grandma be so hurtful and so racist. I was in shock."
Fortunately, Ervin took the interaction in stride, and eventually won Graham's grandmother over by calling her to wish her a happy sixtieth wedding anniversary.
"He's not a texter or an emailer; he's a pick-up-the-phone-and-call-you ­person, and anniversaries are a big deal to him," she wrote. "Afterward Grandma called my mom and said, 'You'll never guess who called me.' And from then on out, she loved him."
Graham married Ervin in 2010.
Source : People