Helen Flanagan enjoyed a well deserved family break on a scorching sandy beach with her daughter Matilda in Dubai in recent weeks.
She made her comeback to the small screen on the Coronation Street cobbles as Rosie Webster in February.
Oozing confidence, the soap star, 27, risked a severe wardrobe malfunction in a tiny scarlet bikini, which showcased her eye-popping cleavage and a hint of underboob.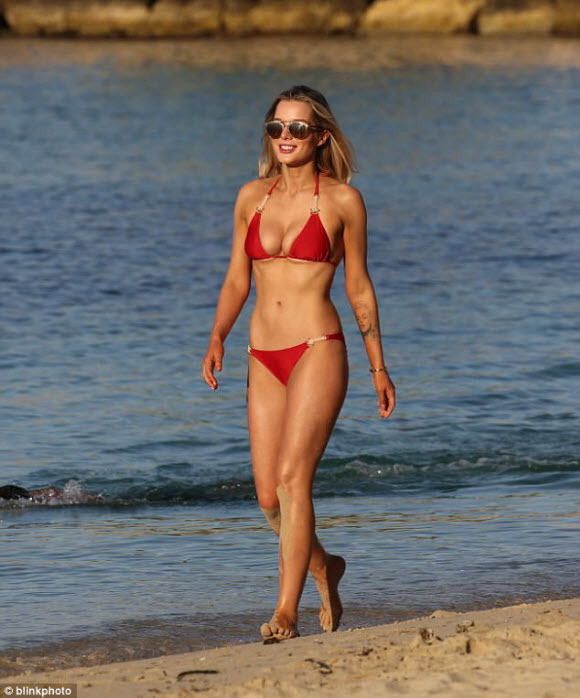 Letting her golden locks down, the Corrie beauty flaunted her toned tummy as she slipped her slender figure into matching bottoms.
The actress proved to be the ever doting mum, holding hands with her little girl on the baking beach.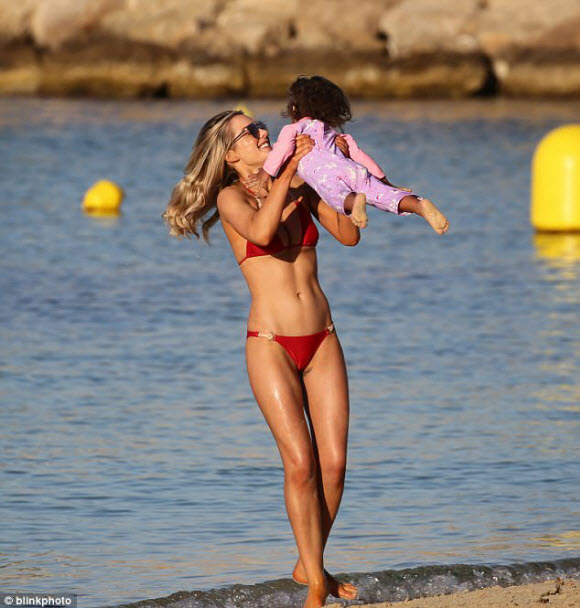 Completely inseparable, Helen picked up her up and span her round in a circle affectionately.
They spent hours building sandcastles and taking a dip in the sea to cool off.
Two-year-old Matilda looked as cute as a button in her purple onesie which featured a unicorn print.
The pair were in high spirits on their getaway, enjoying each other's company.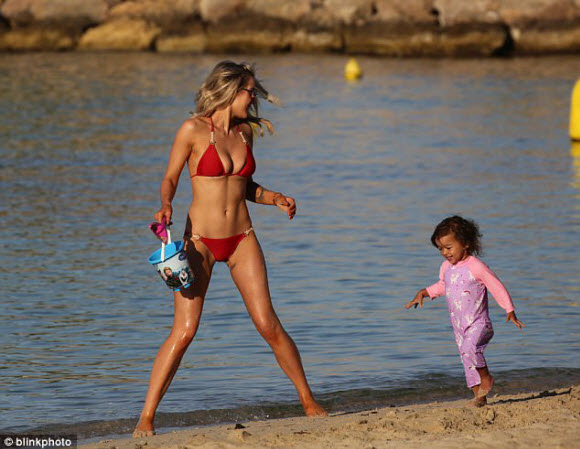 They seemingly spent some quality mother-daughter time away from Matilda's father and Helen's partner Scott Sinclair, who also enjoyed the sun-drenched holiday.
Motherhood has become a labour of love for Helen, who slipped into the role with ease after giving birth to her daughter in June 2015.
But in recent months, the television beauty has made a return to Coronation Street as the troublemaker Rosie who she played from the tender age of nine.
It's been for and a half years since the star slipped into the shoes of the character that made her famous, so it's no surprise it hasn't been easy.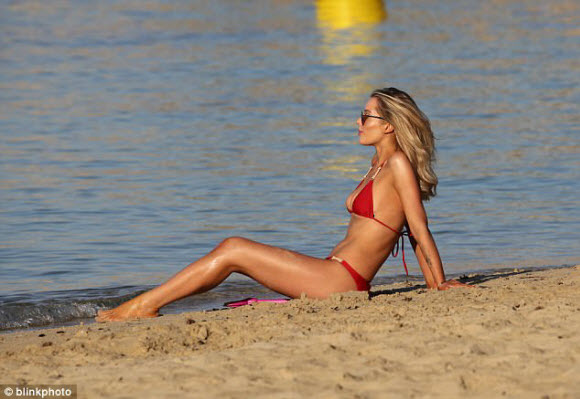 Despite her wealth of experience in acting, she admitted it has initially been tough juggling her commitments to her daughter as well as her long filming schedule.
But the Coronation Street beauty revealed her own mum has been helpful in helping her achieve her dreams.
Helen told OK! magazine: 'It's been OK! I have an amazing mum who's really supportive.
'It's hard though, I'm up at 6am and don't get in until 8pm when I'm filming.'
Source : Dailymail