Fitness fanatic Chole Madeley just took her sexy body figure to sizzling new snaps.
Chole is no stranger to using her muscular curves to promote her brand.
With a successful app and social media empire, Chloe has turned her buns of steel into major moneymakers.
But if her workout videos, diet tips and inspirational sweaty selfies aren't your thing, look no further than her latest shoot.
Posing in nothing but a teeny black best, the blonde turned side-on and smouldered into the camera.
She pulled up the bottom of the top to reveal her washboard abs, but given the lack of undies, we imagine many peoples' eyes were drawn further south.
Chloe let her golden tresses hang loose around her shoulders and rocked an enviable tan.
Letting her natural beauty shine through, she kept her makeup understated with just a lick of mascara and sweep of bronzer across her cheekbones.
The 30-year-old later changed into a pair of minuscule denim hot pants, which make Daisy Duke look modest.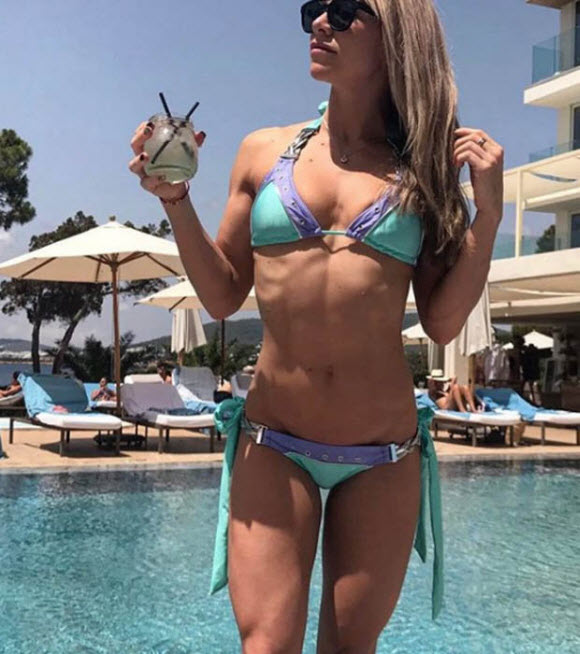 She teamed them with a grey jumper, which she yanked upwards for a generous glimpse of underboob.
Suffice to say, it's not just bulging muscles that she's packing.
Chloe made headlines last week after she was pictured fondling Vicky Pattison's boobs.
No doubt she was the envy of a whole lotta people.
Source : Dailystar