Ashley Graham wants all women to feel proud of their bodies, curves or not, and the model is putting her money where her mouth is. Shunning the usual heavily edited and filtered snaps, Ashley shared a series of photoshop-free images of her body on Instagram.
The self-proclaimed body activist shared a photo of herself relaxing on the beach in a bikini earlier this week, with a message encouraging others to do the same.
She also posted a fun video of herself having fun on the beach, jokingly adding the caption: "My thighs are so sexy they can't stop rubbing each other!"
Ashley has been outspoken about body confidence, and earlier in the month she posted a longer message about why she will not conform to the beauty standards expected of women.
Addressing her legs, which she said someone had referred to as "cellulite city", Ashley wrote: "Someone once told me my thighs were 'cellulite city'. But now I realise these thighs tell a story of victory and courage. I will not let others dictate what they think my body should look like for their own comfort, and neither should you. #beautybeyondsize #effyourbeautystandards."
The 28-year-old shared another powerful message about her cellulite in June, encouraging her followers to be kinder to themselves over their appearance.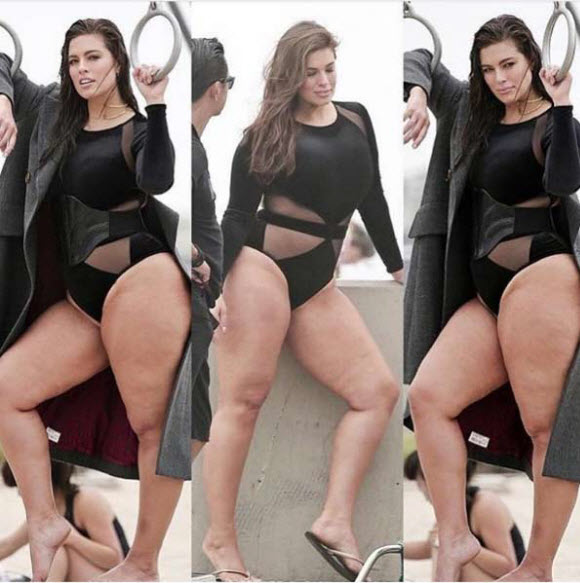 "A little cellulite never hurt nobody..," Ashley wrote. "Stop judging yourself, embrace the things that society has called 'ugly'. #lovetheskinyourein #beautybeyondsize."
Ashley's confidence and unapologetic attitude has paid off, and she was recently named as the star of lingerie brand Addition Elle's new campaign. The model dazzles in the campaign shots, which come a year after she made her catwalk debut for the brand in 2015.
Source : Hello