Ashley Graham flaunted her incredible figure in a black bikini for swimsuit for all brand.
The 29-year-old model was happy during the photo shots , wearing beautiful black bikini and lay down on beach float .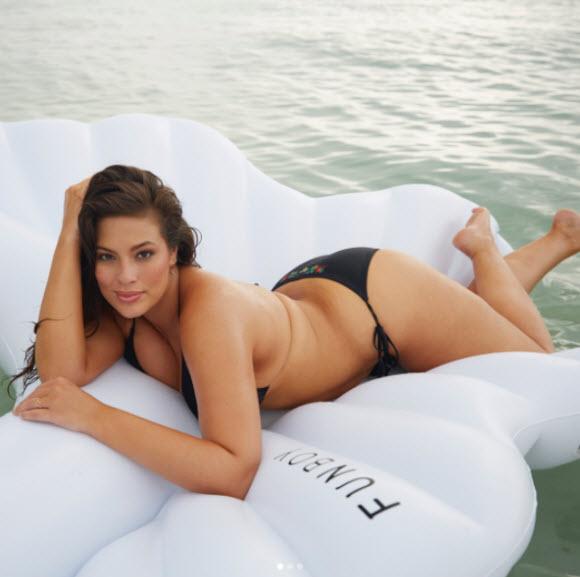 Ashley posted the photo shots in her Instagram and get more than 70.000 like in first hour .
One commented : "just wanted to let you know that you're a true inspiration to me and I love you so much".
Another one told her: "You inspire me to be more confident in myself thank you!"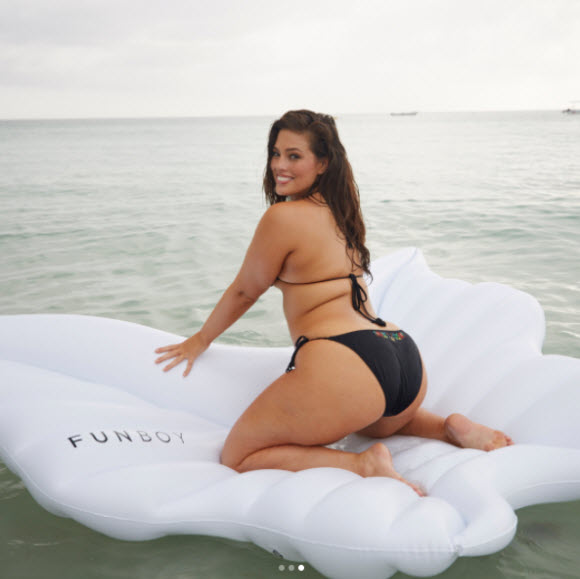 Swimsuits For All is known for killing it with bathing suit options for women of all sizes.
The brand has even had its own dedicated spreads in Sports Illustrated swimsuit issues, which makes sense as Swimsuits For All is one of the best places to pick up fashion-forward, high-quality plus-size swimsuits.
This Summer, the brand took it up a notch with special guest collections from supermodel and body-positive activist Ashley Graham and fashion blogger GabiFresh.