Julia Pereira created a Winter Wonderland in Miami Beach Saturday.
The flawless Brazilian model was snapped on the beach in Florida modeling an assortment of stunning swimsuits that well complemented her statuesque form.
'Good morning Miami!!!' the 30-year-old stunner wrote on her Instagram account, which boasts more than 34,000 followers. 'Finally a day off to enjoy the beach!!!'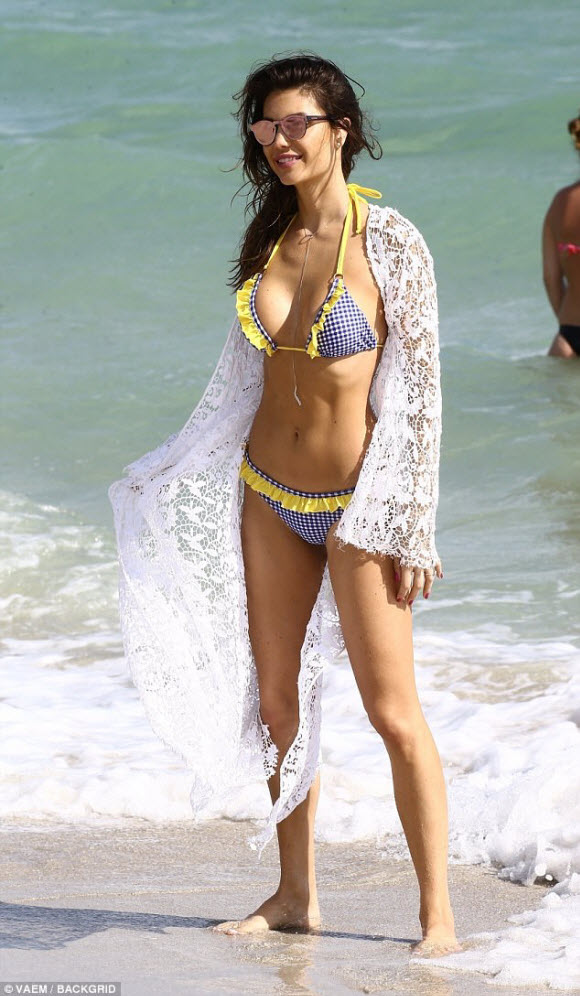 The 5ft9 beauty showed off her fit form in a number of sizzling suits, including a cerulean blue two-piece with yellow ruffles, wearing a lacy white beach kimono over it.
She also wore a patterned navy blue two-piece with yellow ruffles, a blue patterned one-piece with a large white hat, a purple two-piece, a white two-piece with horizontal black stripes and a lemon yellow one-piece.
Pereira, who also designs swimsuits, has been hard at work as of late, as she modeled an astounding 60 swimsuits in a day earlier this week in the area, according to Gossip Extra.
Pereira participated in the epic shoot – shot by Victor Sanabrais – for the labels China Modlily and Liligal Swimwear, the outlet reported.
In addition to her fashion industry duties, she's also a host for the Brazilian network RedeTV!, as she was seen interviewing Instagram playboy Gianluca Vacchi at the beach.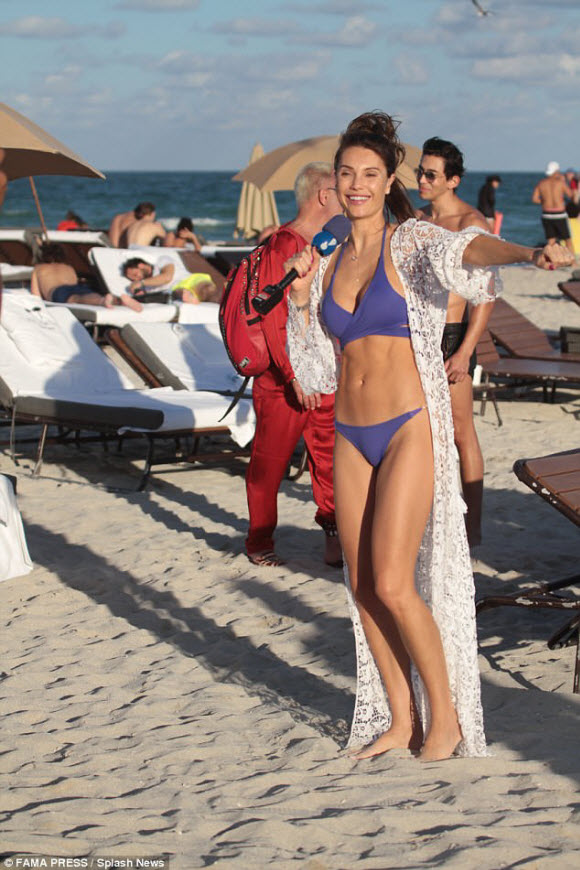 Vacchi, who has more than 11 million followers on Instagram, has emerged as a social media star, showing off his lavish lifestyle on yachts, planes and beaches.
He's been seen enjoying the good life with a number of celeb pals, including Zac Efron, Cristiano Ronaldo and Luis Fonsi.
Source : Dailymail