CHLOE Khan treated her social media followers to yet another racy snap as she prepares to have a relaxing soak in the bath.
The former X Factor star showcased her enhanced curves in a black scalloped bikini as she stood in an bubble bath.
The 27-year-old sported a full face of make-up for the snap while she tied her dark locks up into a ponytail.
Meanwhile Chloe recently opened up about her horrifically botched nose job which took place earlier this year.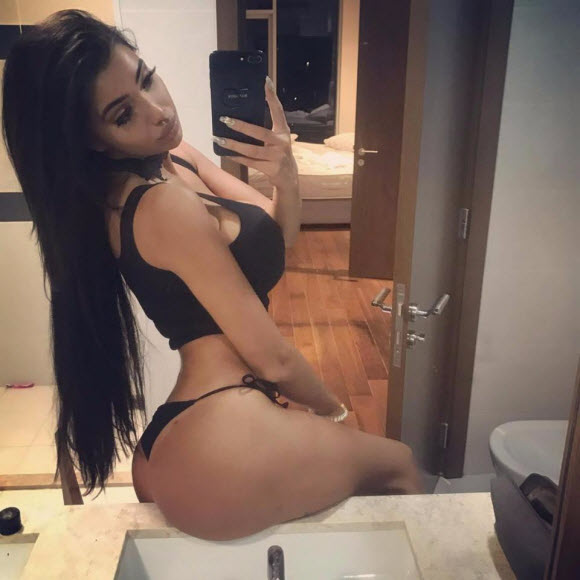 The model, who is no stranger to surgery, decided to fly to Ukraine to get a 'cute, dolly nose' after seeing a surgeon on Instagram but it all went horribly wrong.
Opening up about her ordeal for the first time, the self-made millionaire admitted she felt so bad at one point that she wrote a goodbye note to her daughter.
Chloe, who revealed she split up with boyfriend Ashley Cain over her decision to go through with the op, first felt concerned when she arrived at the venue and realised that instead of being a hospital, it was in fact just a house.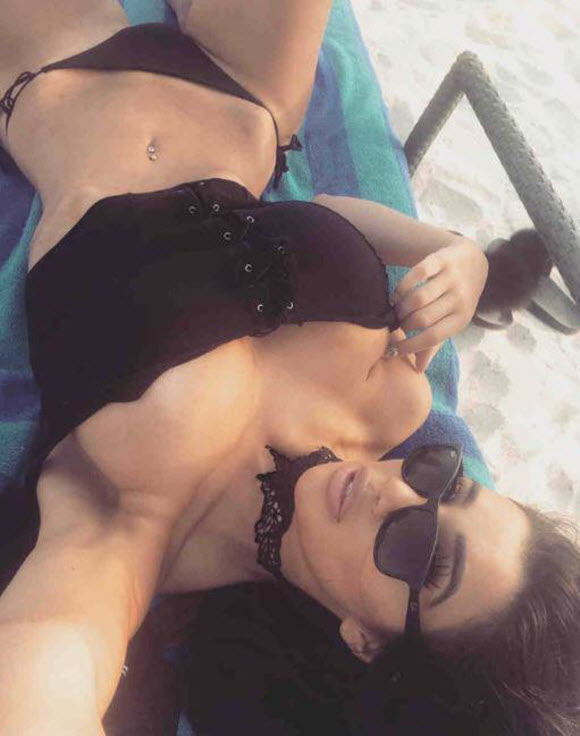 Things went from bad to worse when she woke up during the op and felt her own blood dripping down her.
After staying at the house for five days following the horror op Chloe returned home but things didn't get any better.
She told Closer magazine: "About a day after I got back from Ukraine, I remember collapsing on my kitchen floor and lying there for two days.
Source : The Sun