Daisy Lowe has been announced as the new face of Triumph international lingerie for 2016, and here she is fronting the latest dreamy campaign.
Just when we thought Daisy couldn't get any hotter – she's posed in her undies and proved us totally wrong.
Not only do the flirty new designs have a perfect spring vibe for swanning around gardens and casually posing by flowers in a la Daisy, they're also ultra comfortable. And that can't always be said for lacy undies, right?
The Brit model is fronting the launch of the new Magic Boost range for Spring/Summer '16, an evolution of the best-selling Magic Wire range.
Magic underwear? Yep, because these creations have all of the support of a wire, but with the comfort of none. If you ask us that's some wizardry worthy of any underwear drawer.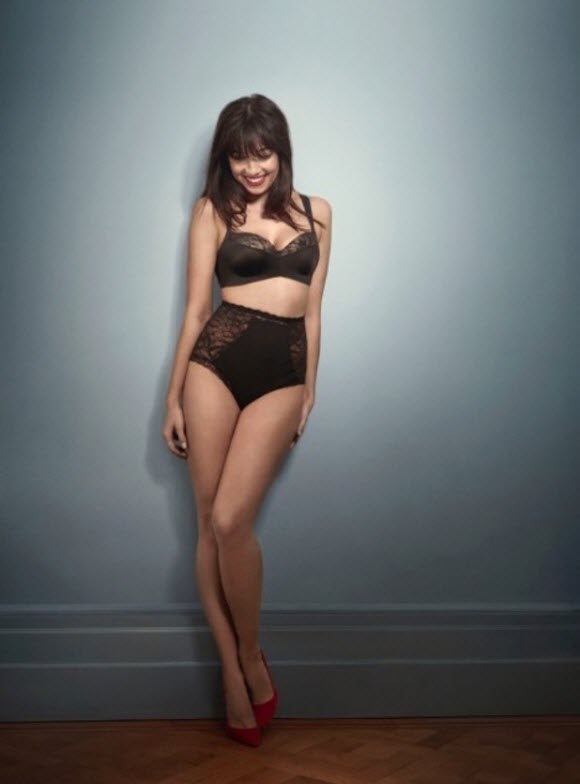 Daisy Lowe is loving her new lingerie too: "I'm really happy to be the new face of Triumph, the bras fit me so well – I'm forever looking for that bra that is so comfortable I can wear it all day but it still makes me look great – and the Magic Boost range is it!"
The new expanded range includes the capsule Shapewear collection Magic Boost, and it's all about whimsical names for Spring/Summer '16 apparently, like the Mon Bel Amour bra and brief or the Amourette 300 in fair orchid.
This sounds like the perfect excuse for a shopping spree.
Source : reveal.co