Almost fifteen years ago, Ellen Jacobson built the foundations of Elila by serving the needs of those often forgotten at the time: full figured women.
Since then, the lingerie world has changed rapidly with the rise of online shopping, social media, and fit algorithms dominating headlines. While most brands chased trends, Elila stayed focused on improving what it did best—creating comfortable, quality undergarments that support and shape.
The result is a collection evolving with the needs of customers. The brand continues to manufacture its core products, while introducing new versions that feature updated technology and innovation.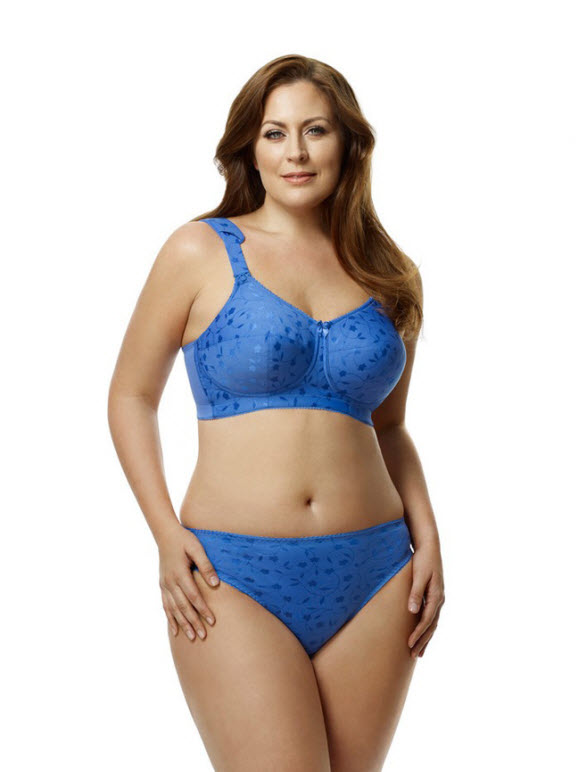 Their popular Jacquard Softcup Bra (style #1305), for example, is still their best selling soft cup bra. It has a reputation in the undergarment business for top quality, support, and a staggering size range up to N cup. This style's evolution started with color. Originally offered in black, nude, white and red, the range has now expanded to include seven bright, bold hues. Something that Jacobson says the full figured demographic was lacking.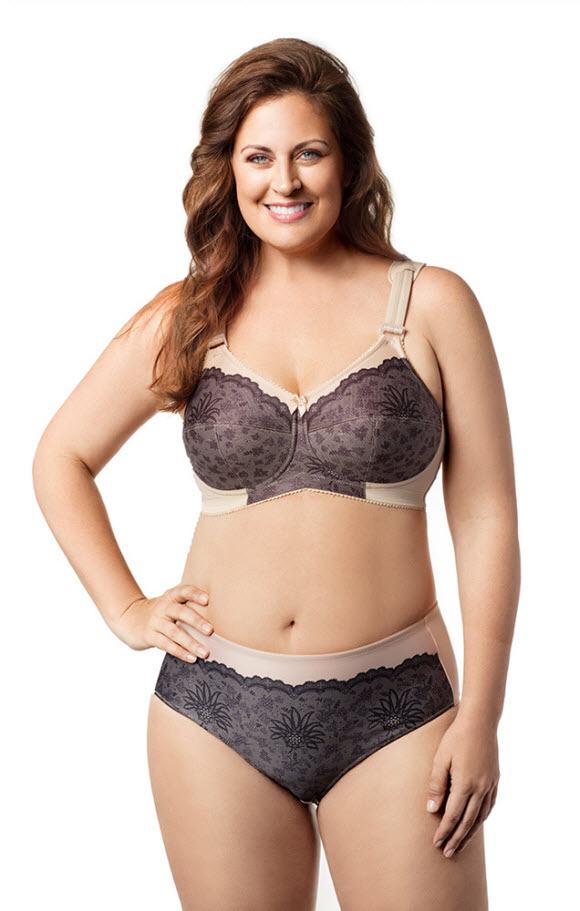 This style continues to be a best seller for Elila. Instead of updating or changing it, the company has created a different and evolved version to offer alongside it, the new Printed Full Coverage Softcup Bra (style #1505). This wire-free style will offer amazing support up to size 52N with a softer shape than the Jacquard thanks to a softer, print lace. Another softer evolution is the use of single ply powernet, as opposed to the Jacquard Softcup Bra's double ply, and a wider back. "The same group of women that has loved the [Jacquard] have a brand new option", explains Naama Laufer from Elila.
She adds that the softer lace also offers current customers and a younger demographic a more fashionable option. "Many women love lace bras but don't like the shape it provides underneath their tops. So this is a lace print, which is smooth and doesn't show, but is still sexy", informs Laufer. The result is a supportive undergarment that can be worn with today's tighter, smoother fashion trends.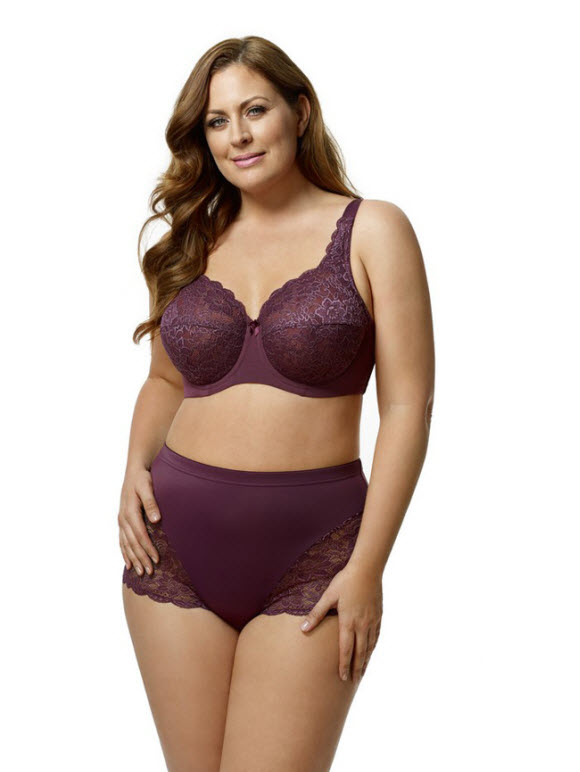 Another key feature to the Printed Full Coverage Softcup Bra is a new buckle, which was designed by Jacobson exclusively for Elila. Taking a cue from their already popular front buckle on the Jacquard Softcup Bra, this hardware adjusts easily in the front with a pull. The actual breast weight holds everything in place so it doesn't slip at all.
Elila underwire bra collection is evolving along with current fashion trends. "The material and fit have evolved to give women more options, serving a wider range of fashion needs," says Laufer. The brand started with the core Stretch Lace Full Coverage Underwire Bra (style #2311), a medium support and full coverage lace bra and has recently introduced the Leopard Lace Underwire Bra (style #2211), which features a softer leopard lace. And coming soon, the Balcony Underwire Bra (style #2517) will feature a soft lace print and Elila's famous underwire support, but with less coverage. The new balcony shape is an evolution that Elila customers – and lower cut necklines – are ready for.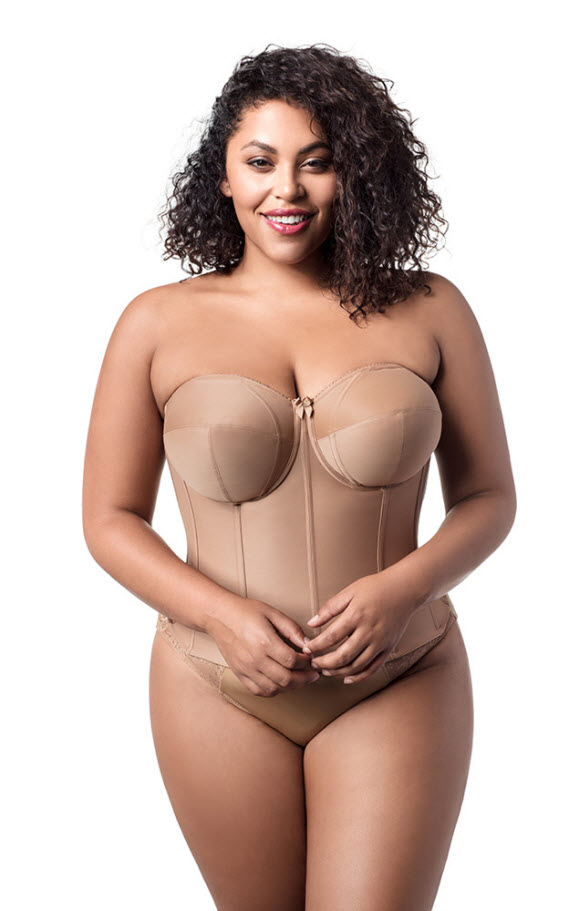 Another strong seller, the Smooth Longline Strapless Bra (style #6421) is a godsend for the fuller-figured woman up to an H cup size. Joining the lineup in 2018, the Molded Underwire Strapless Longline Bra (style #6721) has the same supportive construction inside the cup, with a smooth molded cup and lower plunging neckline. This evolution creates a new opportunity for Elila customers to wear a strapless undergarment with low cut, stretchy, or clingy outfits.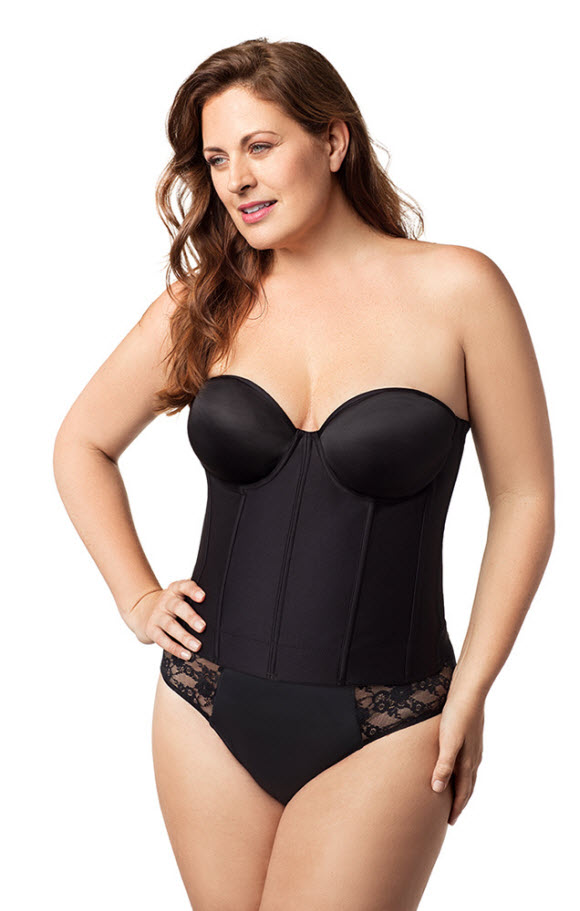 Elila is constantly going in the direction of consumers' needs and market trends without abandoning their core group of customers. Their entire consumer base is that core line, and the demand for it continues growing. And now, with more styles and evolutions to choose from, it's likely they won't be going anywhere.
Source : Lingerie Journal