Emily Ratajkowski slipped into a teeny-tiny bikini as she spent Thanksgiving enjoying a sun-soaked vacation in a tropical destination on Thursday.
She's no stranger to sending temperatures soaring with smoldering swimwear selfies.
And Emily Ratajkowski slipped into a teeny-tiny bikini as she spent Thanksgiving enjoying a sun-soaked vacation in a tropical destination on Thursday.
The model and actress, 26, displayed her peachy posterior and washboard abs in a halterneck leopard print two-piece from her new bathing suit line, Inamorata, as she posted a series of stunning snaps to her Instagram page.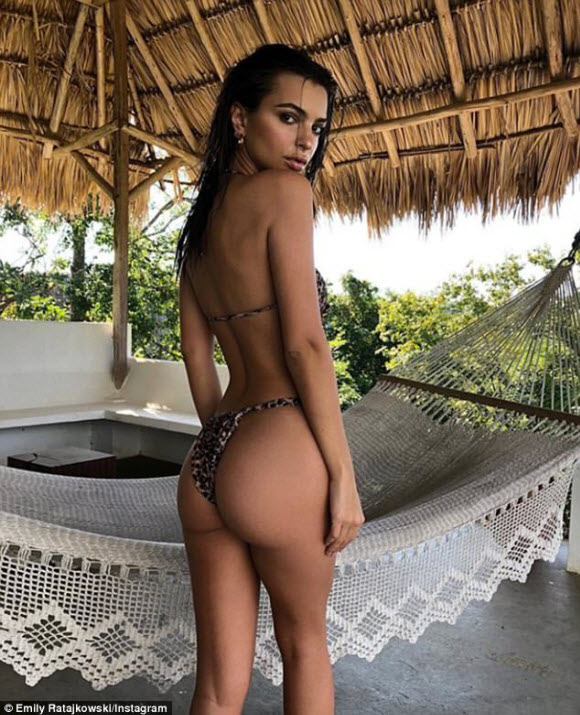 Posing in front of a hammock, the Gone Girl star wrote to her followers: 'Happy Thanksgiving from paradise,
Emily wore her wet brunette locks slicked back from her face and accentuated her stunning features with smokey make-up.
Proving just one swimsuit simply isn't enough, the bombshell later took to Instagram to showcase another of her designs.
Writhing around in a sexy video, Emily displayed her show-stopping figure once again as she worked her magic in front of the camera.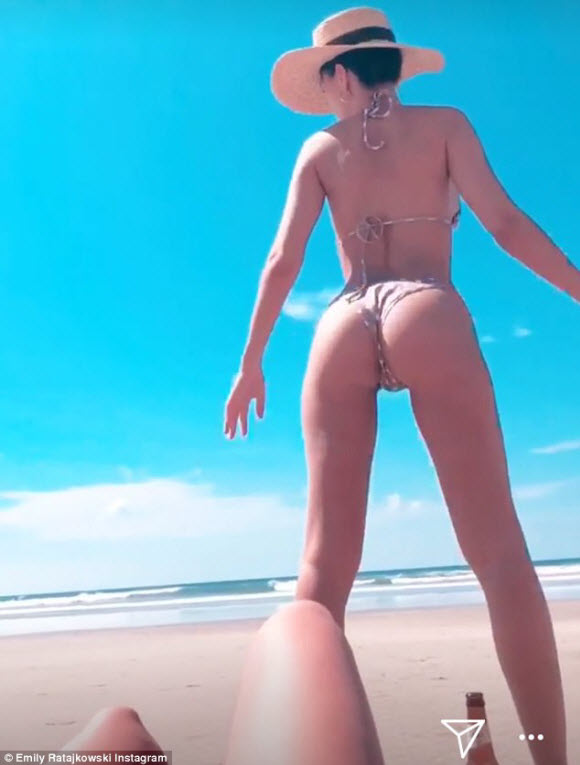 Shaking her derriere back and forth, the starlet boogied up a storm in the raunchy clip.
Emily accessorized with a pair of small retro-style sunglasses, while writing in the caption simply: 'Wavy baby'.
Earlier this week, the Blurred Lines bombshell shared shots of her 'morning booty' on Instagram to help promote her new swimwear line.
Fans of the model can pick up their own version of the Leucadia suit from her self-designed line for $160.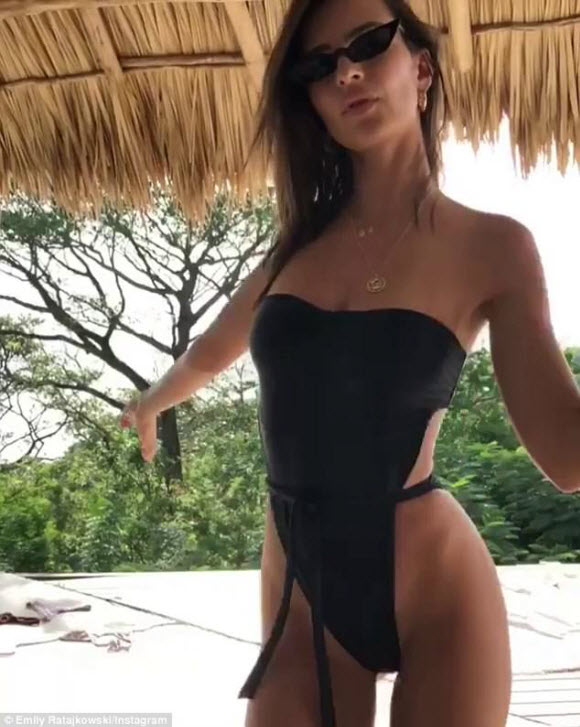 The model-turned-designer explained how she got the inspiration for her sexy collection of swimwear while talking to Vogue last Thursday.
'I was looking at an old Sports Illustrated from the '70s, and there was a painted swimsuit on a model's body and it was just belted,' she said. 'I was obsessed with the idea (of a belt.)'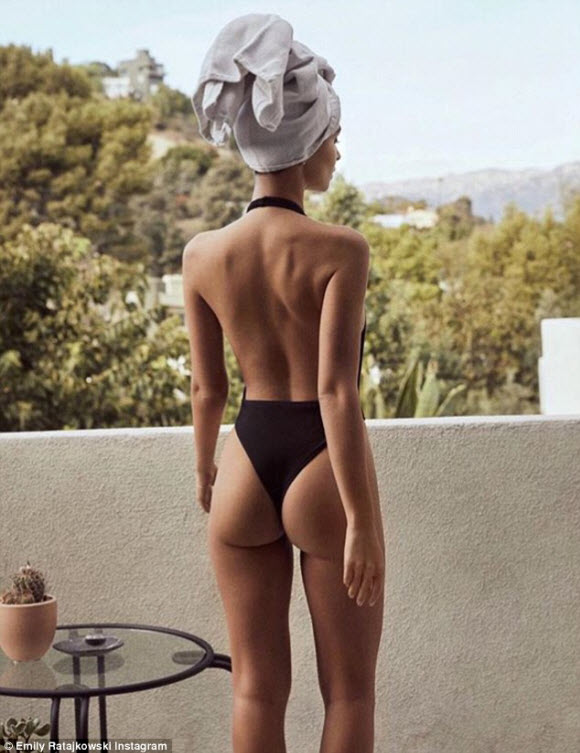 Emily talked about her love for swimwear, saying: 'I grew up in San Diego and I basically wore a bathing suit every day on the beach.'
The body-positive star made her mark while stripping down in Robin Thicke's controversial Blurred Lines video in 2012 and appearing in the pages of Sports Illustrated's 2014 and 2015 Swimsuit Edition.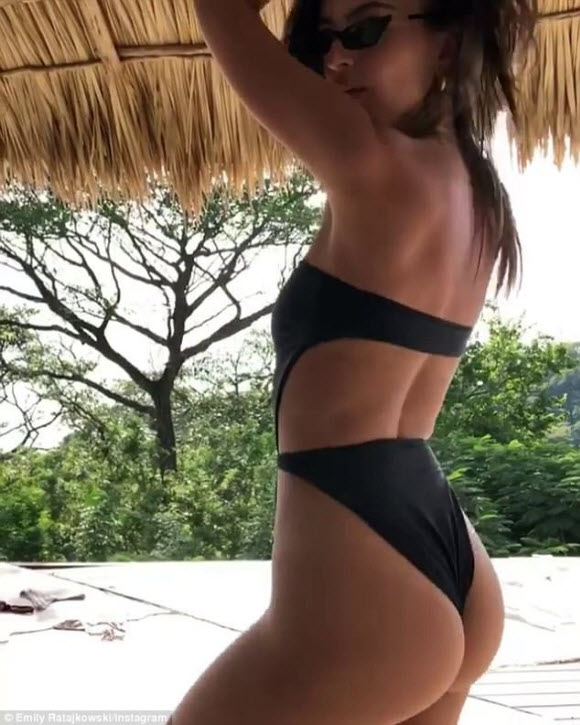 The London-born beauty has since described the video as the 'bane of her existence'.
Speaking in October 2015, she told InStyle UK: 'I wasn't into the idea at all at first. I think I came off as a bit annoyed in the video.
'Now, it's the bane of my existence. When anyone comes up to me about Blurred Lines, I'm like, "Are we seriously talking about a video from three years ago?"'
Emily went on to secure a high-profile role in hit 2014 movie Gone Girl as Ben Affleck's character's mistress Andie Fitzgerald.
But the star has bemoaned the fact that it's hard for her to bag serious movie roles because she's perceived as a 'sexy actress'.
She told the London Evening Standard's ES Magazine: 'It's an interesting paradox. If you're a sexy actress it's hard to get serious roles.
'You get offered the same thing they've seen you in. People are like sheep and they're like "Oh, that's what she does well".
'What's so dumb is that women are 50 per cent of the population and they want to spend money to see movies where they're portrayed as three-dimensional characters.'
Source : Dailymail