Kim Kardashian flaunted her phenomenal figure in body glitter and posed topless in some seriously sexy snaps Wednesday.
The reality star showed off her famous bum in just a thong and a ton of gold body glitter in more shots from her promo shoot for her Ultralight Beams make-up products.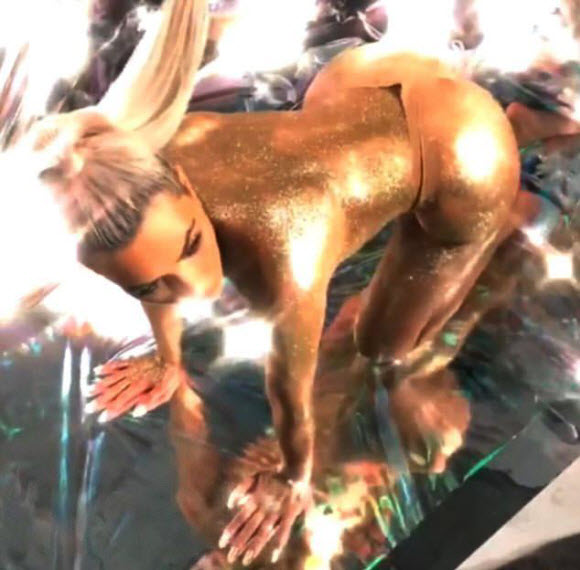 Posting the saucy snaps to her Instagram stories, Kim is pictured on all fours bending forward on a mirrored floor.
Another shot showed Kim topless with her mobile phone protecting her modesty.
The latest round of raunchy snaps comes after the 37-year-old shared a mirror selfie from the same shoot.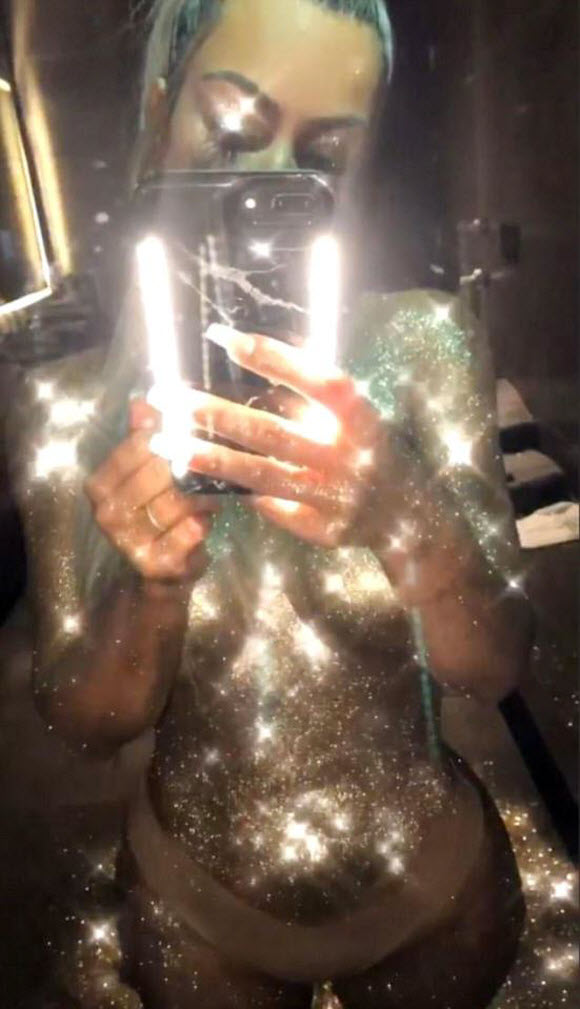 Ensuring she didn't break Instagram's nudity policy, she edited the snap by applying a peach brushstroke across her chest.
"BTS," she captioned the shot, which is part of Kim's sexy shoot to promote her new Ultralight Beam highlighters and glosses.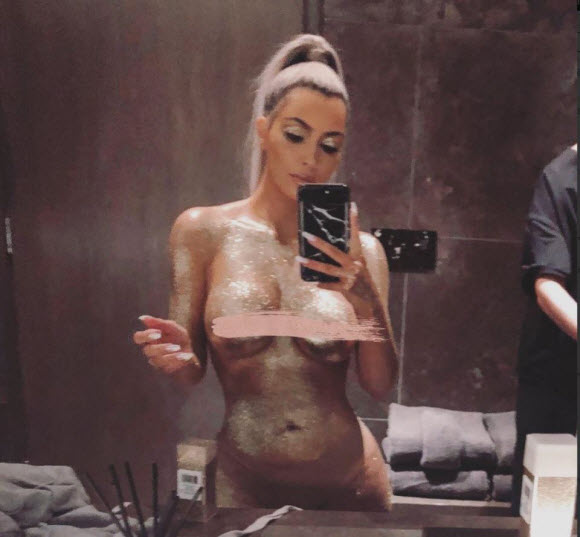 The cosmetics mogul launched her own make-up line – KKW Beauty – in June and has been enjoying success after success.
It took just six days for her KKW Fragrances to sell out when she released them just two weeks ago and now the star is trying her hand at highlighting kits.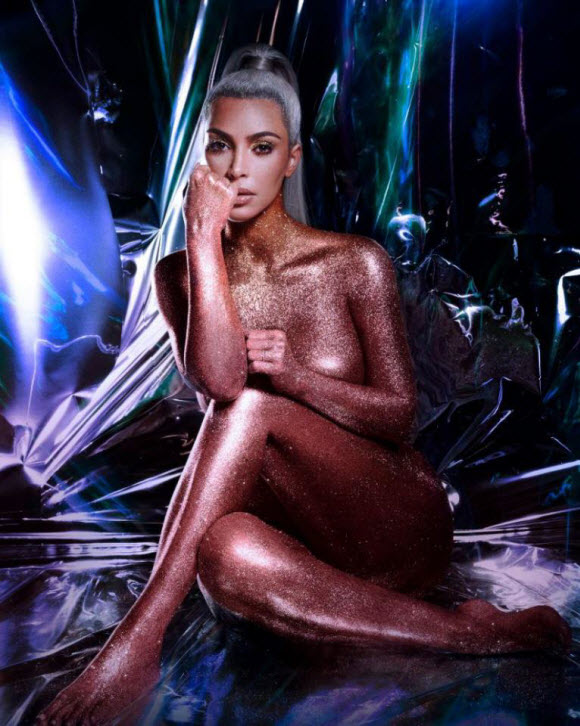 Sharing yet more provocative snaps from her shoot earlier this week, Kim once again showed off her famous hourglass figure in all its glory.
Posing for the camera – once again smothered in body glitter – she revealed a glimpse of her perky rear while seductively clutching at her boobs.
Her naturally dark tresses are swapped for a bold silver style, which are styled into a sleek, high ponytail.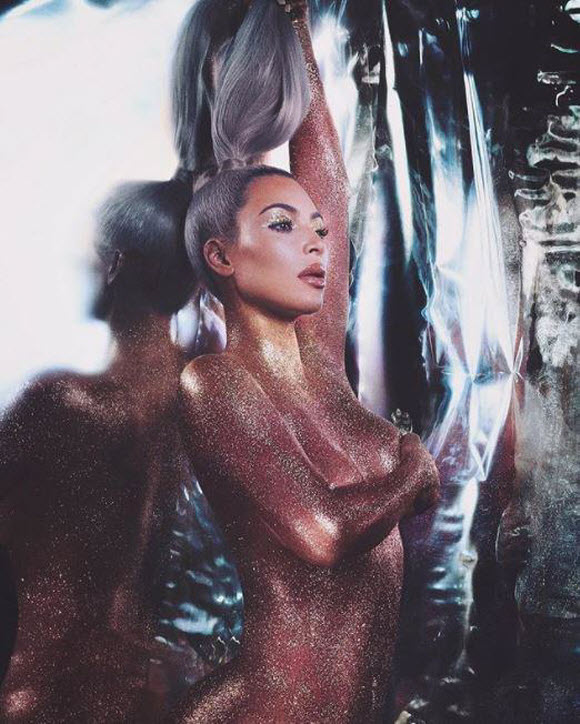 But her nude displays didn't end there, as the mother-of-two also shared a behind-the-scenes clip of herself sitting against a foil backdrop while coated in a shimmering gold glitter.
Though the beauty ensured she didn't reveal too much by arranging her legs in a somewhat strategic fashion.
Source : The Sun